Trading Analysis
50% Fibonacci Retracement Confluence With Fresh Supply
August 21, 2019 | 11:56 am | The 5%ers' Blog > Trading Analysis
August 21, 2019 | 11:56 am
The 5%ers' Blog > Trading Analysis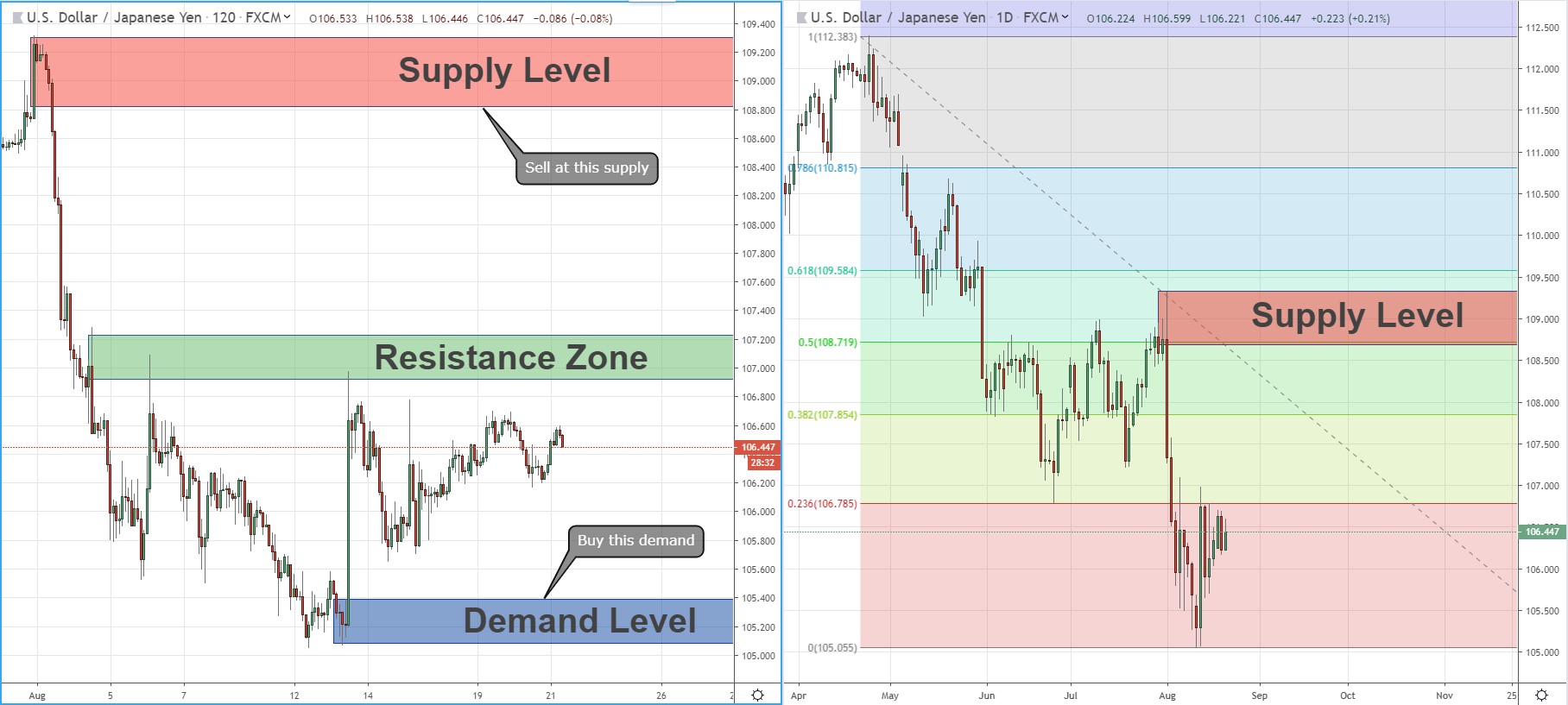 Key Levels for USD/JPY
Wednesday  21/08/2019
Fibonacci retracement is a very popular tool for measured trends and technical correction in the Forex market.
A Fibonacci level alone is not good and reliable enough to get a decision and act.
Therefore, I'll always look for another confluence with the Fibonacci retracement level.
If we look at USD/JPY on the D1 time frame chart we can see a confluence of 50% Fibonacci and a fresh supply above.
That makes this level at 108.80 zones a very reliable level for sell position.
But, for now, this level still far and before the price reaches that supply it might check first the fresh demand below,
We can see it in the H2 time frame chart.
This fresh demand is a strong one, we can see how strong and far the price jump from that demand.
If the price will touch this demand I'll buy it there.
The first target for this buy position will be the resistance above,
And the second target will be the supply at the top which is also the 50% Fibonacci retracement level on the D1 chart.
WE FUND FOREX TRADERS!
The5%ers let you trade the company's capital, You get to take 50% of the profit, we cover the losses. Get your trading evaluated and become a Forex funded account trader.
Get Your Forex Funded Trading Account