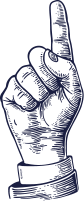 Step 1
ASSESSING YOUR TRADING SKILLS

Sign up for one of our evaluation programs to prove that you have what it takes to become a forex trader.

Step 2
GET PAID TO TRADE WITH OUR FUNDS

Once you pass the evaluation program, we will fund you 100% with our capital and you will gain from the profits.

Step 3
GROW YOUR ACCOUNT BEYOND $1 MILLION

While showing consistency, we will provide you with more capital to trade - all the way up to and over a $1 million account.
the Most Popular Evaluation Program
Begin your trading career by choosing your preferred entry level
$ 52,000
Funded Account
Trade a $10,000 Live Account to Qualify
$
550
Once-off Fee
$ 40,000
Funded Account
Trade a $10,000 Live Account to Qualify
$
400
Once-off Fee
$ 24,000
Funded Account
Trade a $6,000 Live Account to Qualify
$
270
Once-off Fee
YOU BRING THE TRADING - WE BRING THE CAPITAL
WE SHARE THE PROFITS!
NEVER RISK YOUR FUNDS
Trading for The 5%ers is a risk free. You are the Trader, and we are the Funder. We bring the capital, and cover any trading losses.

EARN PROFITS DURING EVALUATION
Beginning from the evaluation phase, we fund real- capital forex trading accounts - regardless of your experience level. Profit taking and profit loss waivers included.
ACCELERATED GROWTH
The more profits you make, the more we invest in you. We have designed an all-powerful and unique growth trading plan, and it is unmatchable in today's market.

UNLEASH YOUR TRADING STYLE
The 5%ers is the most flexible fund with absolutely no trading limitations. Trade freely at any market time. Conditions with zero interference.

WE ARE WINNERS TOGETHER
It is proven that The 5%ers has been built around the ability to achieve success. Our requirements are transparent and simple to achieve, and enable traders to succeed.
ALWAYS IN-TOUCH
If there's a winning principle we abide by, it's an open-door policy for outstanding communication with our traders. Share your thoughts or ask questions via our various means.
Talk to us, we promise to respond soon.