The 5%ers' Blog
A New Continuation Level For Buy Position On XAU/USD
June 4, 2019 | 12:43 pm | The 5%ers' Blog
June 4, 2019 | 12:43 pm
The 5%ers' Blog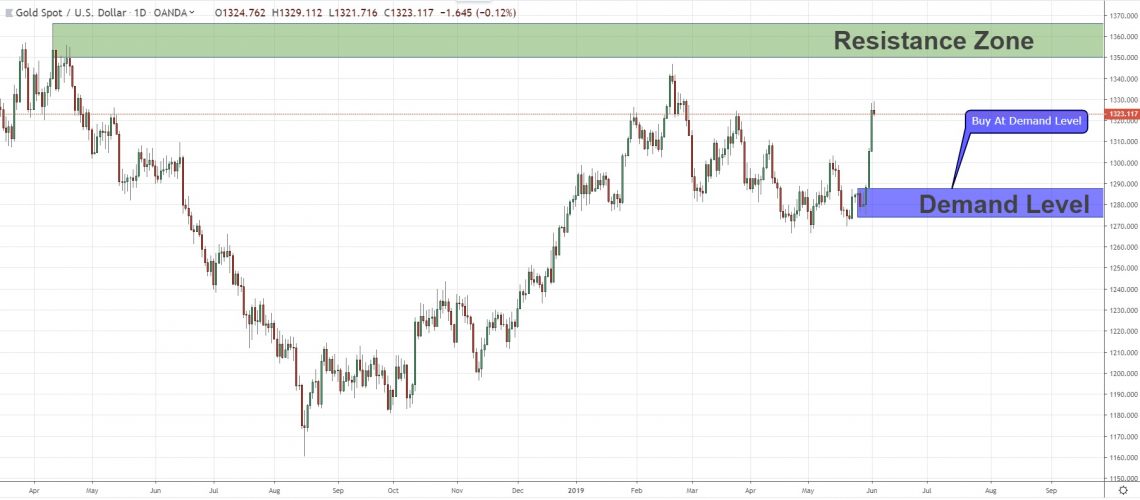 Price Action Analysis For XAU/USD Tuesday 04/06/2019
In a 1D chart, we can see that the XAU/USD is still bullish, in the long term, the next fresh supply is at 1550.00 zones,
therefore there is a high probability the price tends to reach there.
Two days ago, the price creates a new fresh demand below, that demand is a great continuation level to join the bullish momentum.
If the price retrace that demand it will be a great opportunity for buy position, the first target will be the resistance above
And the final target will be 1550.00 zones.
WE FUND FOREX TRADERS!
The5%ers let you trade the company's capital, You get to take 50% of the profit, we cover the losses. Get your trading evaluated and become a Forex funded account trader.
Get Your Forex Funded Trading Account