The 5%ers' Funding Traders & Growth Program was founded in 2016 by two forex day traders, Gil Ben Hur and Snir Achiel.
After many years of trading – Gil traded in forex only, while Snir traded in forex, the stock market, and options they were met by a similar problem – both had the skills to succeed in trading but had insufficient capital to gain profits from their potential.
For a while, Gil and Snir traded from their homes using limited capital resources. They expanded their capital through family members joining in and sometimes would manage other traders' capital for a fraction of the positive outcome.
Upon seeing its popularity and demand, Gil helped establish a premium academy, where teams of selected traders were trained. Their mission was to form a community consisting of trading-partnership frameworks.
These frameworks were the fundamental structures for the traders' community fund and developed for traders worldwide, from all backgrounds, skills, experience and trading methodology. While this was going on Gil had already hatched an idea and began "running" with it.
Which is where The 5%ers journey began…
In 2016, The 5%ers' Funding Traders & Growth Program was launched and made available to the public, it was aimed at providing full-time traders with readily available and accessible capital.
The 5%ers IS Our passion, love, and dedication to this profession. And our mission remains to provide traders across the globe with a secure, fair, and honest trading framework, one that enables growth and prosperity with the highest standard of ethics.
On our Facebook page we share trading insights, analysis and educational articles while offering you a window to our ever growing community of funded traders.
Our program has just 2 steps – Evaluation and Growth and with both you start with a real money account that we fund – from day one.
Step one is all about watching you succeed with your own trading strategy while keeping in tune with our risk management requirements.
Once qualified, you will proceed to step two – at which point you will also be given more money to trade with, continue to trade well and you will find that our growth milestones are easily achievable and not far apart, with each of them providing you with more capital and a greater earning potential.
Trading is a demanding profession, one that takes time to succeed in, Luckily for our traders – The5ers is designed to support them through every step of their trading career journey.
We look forward to having you trade with us.
Have a high 5 day!
A Passionate Independent Forex Day-trader since 2007, Trainer and former co-owner of educational trading community. Gil had designed The5ers' program based on years of co-working alongside with high ranked forex traders.
An Independent Forex Trader, and a trading coach since 2009. Snir is leading The5ers trading desk and trading operations. In charge of risk management and traders success relationships.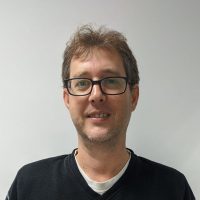 Head of Content Marketing
A social network strategic expert with years of hands-on and management experience. Tomer directs The5ers content strategy, for spreading more knowledge and creating high quality communication with The5ers growing community.  
SEO Team Leader & Web Growth
SEO Expert and a creative Websites Constructor. Ophira helps search engines like Google, Bing and Yahoo to realize what forex traders already know: how great The5ers is.
An entrance to your new trading career