The 5%ers' Blog
Trade of the Day: An Unexpected Surprise from Our Fully Funded Trader
June 24, 2019 | 11:21 am | The 5%ers' Blog
June 24, 2019 | 11:21 am
The 5%ers' Blog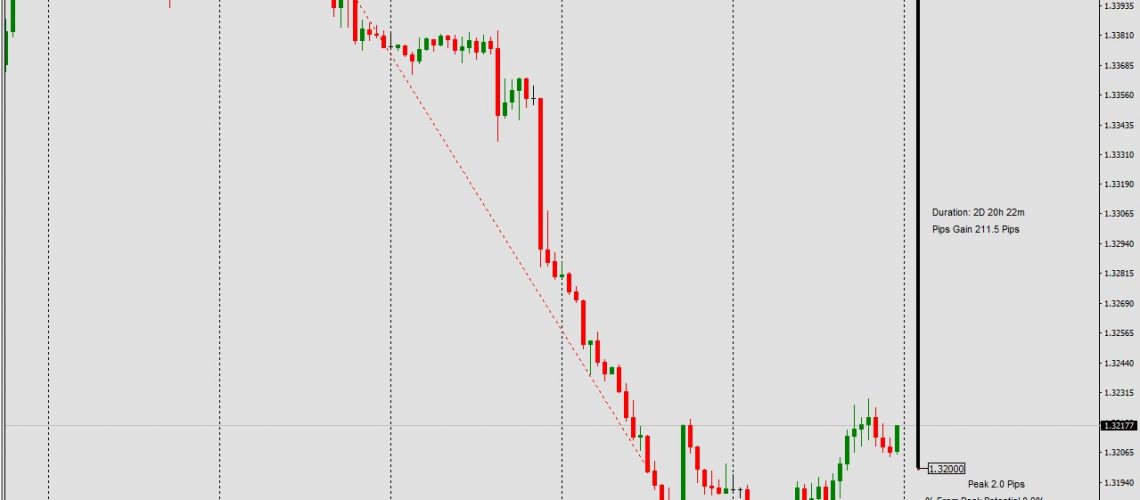 Inspiration to Gain from Our Fully Funded Trader's Best Trade
Every so often, we enjoy using our time to write about a specific trade that went well and where our fellow traders can learn from a fully funded trader.
We have selected Omid. T from the UK. He has recently passed our evaluation program, and it is his first week trading as a Partner Portfolio Manager.
So far, this is Omid. T's best trade. Read further to hear about Omid. T's trade our fully funded trader.
Open Position
On 18/06/19, Omid. T opened a sell position on USD/CAD, and he closed it after 2 days with a Profit of 211.5 pips. From the moment he opened the position, the price almost did not move up. The max. drawdown for this position was only 7.5 pips, which also testifies to be on a very accurate entry.
The Winning Position
Also, seen on the 1D chart, the exit from this position was very accurate. It seemed that Omid. T elected to close this sell position exactly when the price reached a demand level. This indicates a trader who has a great understanding of the Supply and Demand Levels – which are the most powerful levels in price action.
Well done to Omid. T for this excellent position. We encourage traders, and we look forward to bringing you some more trader insights.
WE FUND FOREX TRADERS!
The5%ers let you trade the company's capital, You get to take 50% of the profit, we cover the losses. Get your trading evaluated and become a Forex funded account trader.
Get Your Forex Funded Trading Account