Trading Analysis
BTC/USD: Trading Inside A Triangle Pattern in Daily Chart
September 3, 2019 | 12:38 pm | The 5%ers' Blog > Trading Analysis
September 3, 2019 | 12:38 pm
The 5%ers' Blog > Trading Analysis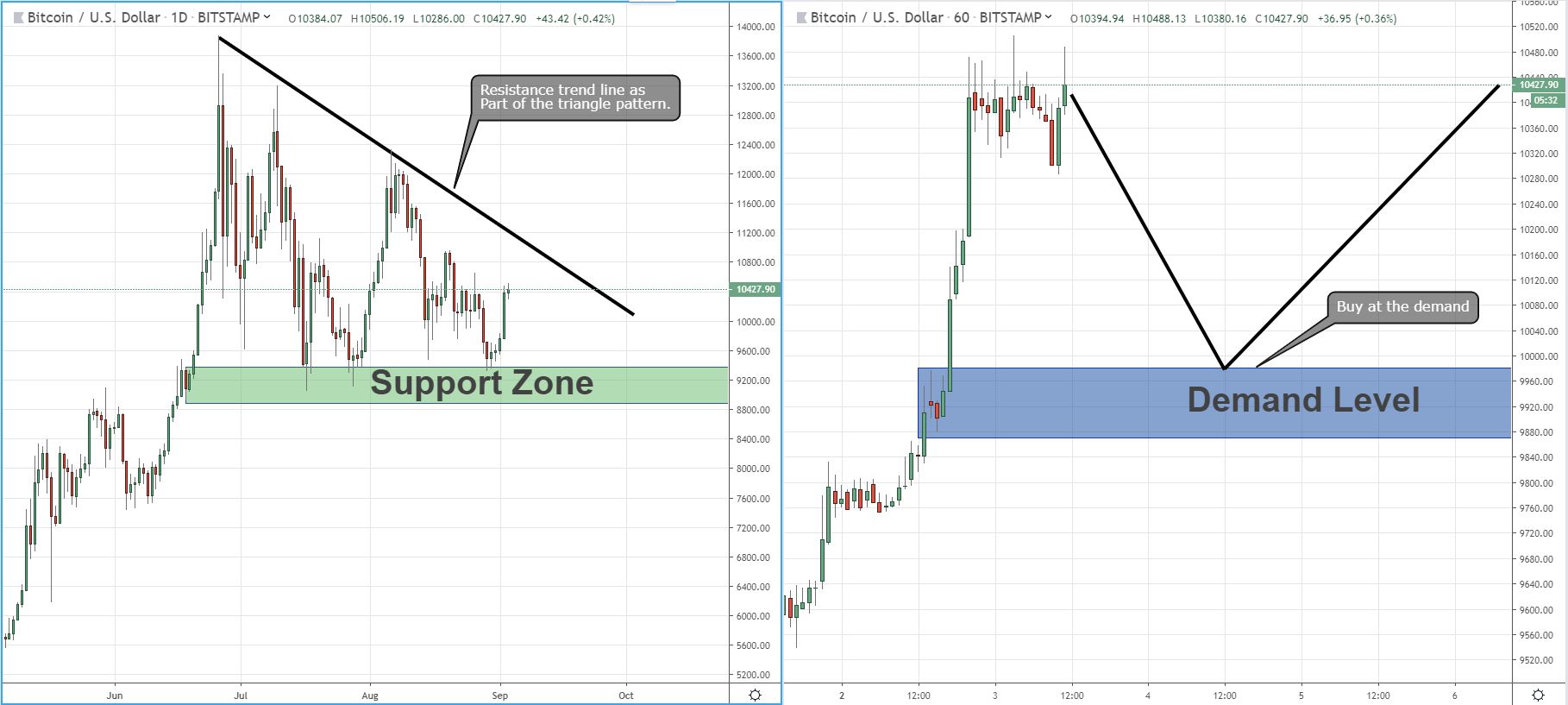 Fresh Demand For Continuation Position.
Tuesday 03/09/2019
A triangle pattern is a specific pattern formed on the price chart.
Usually, this pattern identified when the bottoms and tops of the price are moving toward each other like the sides of a triangle.
The triangle in the D1 chart of the BTC/USD is a Symmetrical Triangle Pattern.
It's a situation on the price chart where the price creates lower highs and higher lows.
As we can see on the D1 time frame chart, the price is just between the resistance above and the support below.
For now, it seems the price tends to reach the resistance above.
On the H1 time frame chart, we can see that the price performed a new fresh demand below.
This demand seems like a great continuation level for buy position.
I'll buy if the price touch this demand.
And the final target for this position will be the resistance above which is also the upper line of the triangle pattern.
WE FUND FOREX TRADERS!
The5%ers let you trade the company's capital, You get to take 50% of the profit, we cover the losses. Get your trading evaluated and become a Forex funded account trader.
Get Your Forex Funded Trading Account