Trading Room
DAX – RSI Divergence Indicates Reversal Opportunity
October 31, 2019 | 11:08 am | The 5%ers' Blog > Trading Room
October 31, 2019 | 11:08 am
The 5%ers' Blog > Trading Room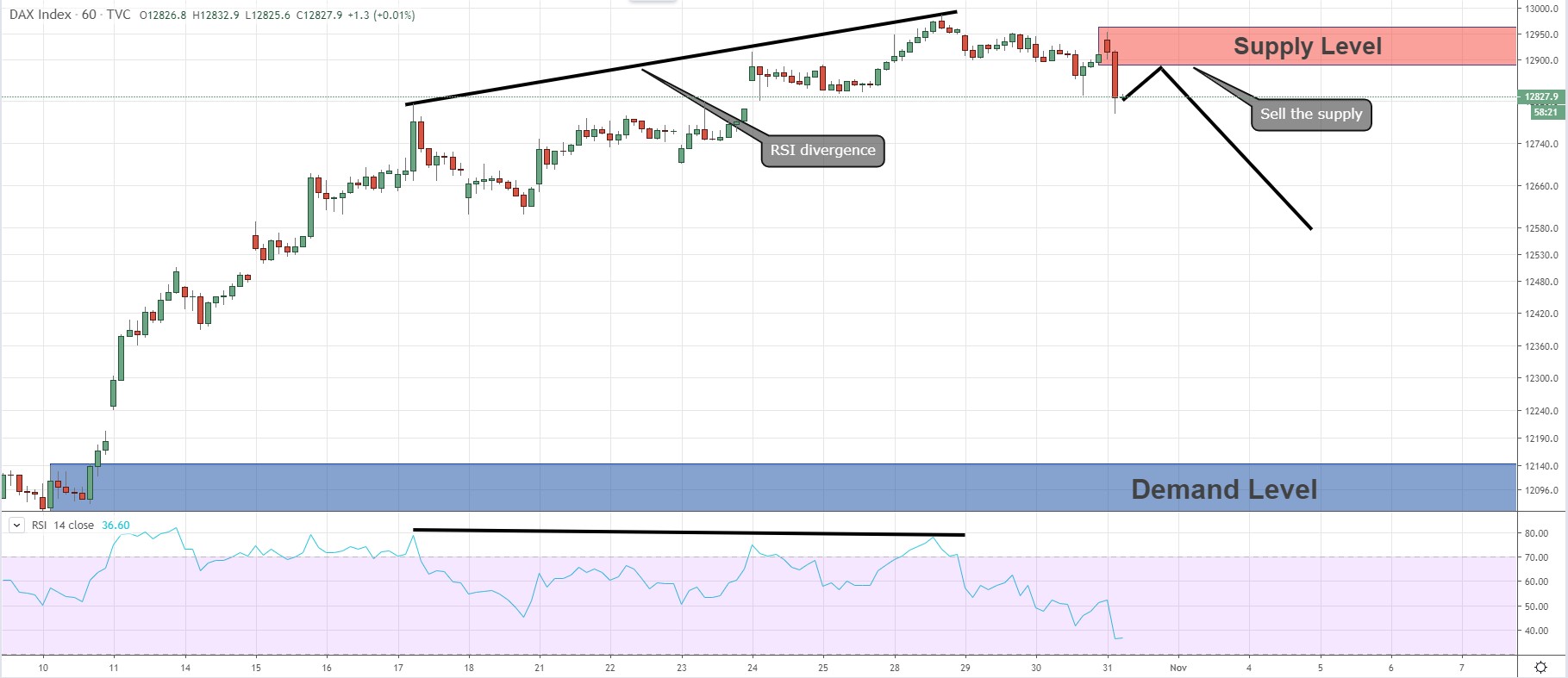 A confluence of RSI Divergence and Fresh Supply
Thursday  31/10/2019
In the H1 time frame chart, we can see how the DAX index price has formed RSI divergence and it happen after a significant uptrend.
Although the RSI indicator is still on the positive side (above the 0 value) the RSI divergence indicates that the buyers of the recent uptrend are running out of power.
It also indicates a reversal opportunity might show up soon and it's the time to look for a sell position.
Above us, there is a fresh supply which created two hours ago and confirmed the sellers taking control now.
The confluence of RSI divergence and a price action such as fresh supply is a very reliable and powerful setup for a trade.
In that case, the fresh supply above is a great level to sell the DAX index.
The target for this sell position will be the next fresh demand below which the price didn't test again since created.
This price action analysis is relevant to swing forex traders.
WE FUND FOREX TRADERS!
The5%ers let you trade the company's capital, You get to take 50% of the profit, we cover the losses. Get your trading evaluated and become a Forex funded account trader.
Get Your Forex Funded Trading Account