The 5%ers' Blog
Day Trade Analysis AUD/USD 08/05/18
May 8, 2018 | 3:57 pm | The 5%ers' Blog
May 8, 2018 | 3:57 pm
The 5%ers' Blog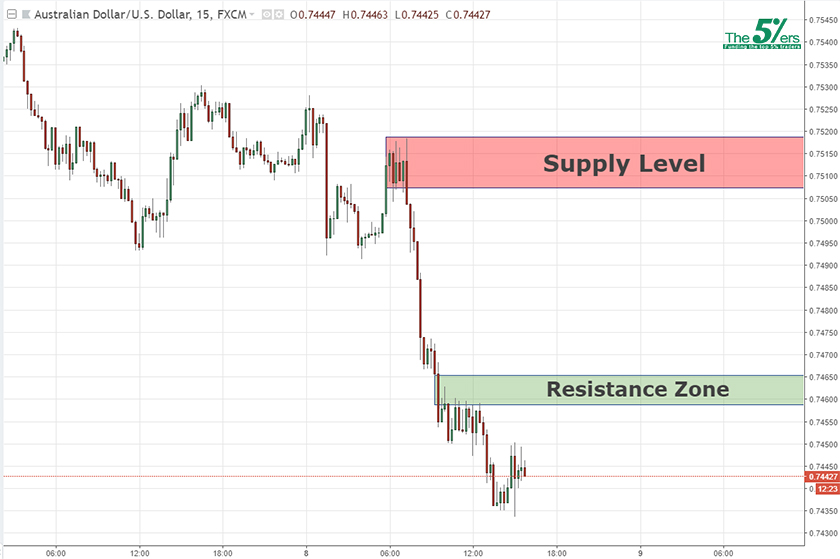 Those are the key levels for an intraday position at AUD/USD.
If the price will break out the resistance above it indicates the price tends to reach the supply above, that scenario can create a signal for buy position in order to reach the supply, this supply level is a great continuation level of sell position, therefore I'll sell at this supply.
Our Tradingview Channel: https://www.tradingview.com/chart/AUDUSD/Wb7HduAQ-Day-Trade-Analysis-AUDUSD-08-05-18/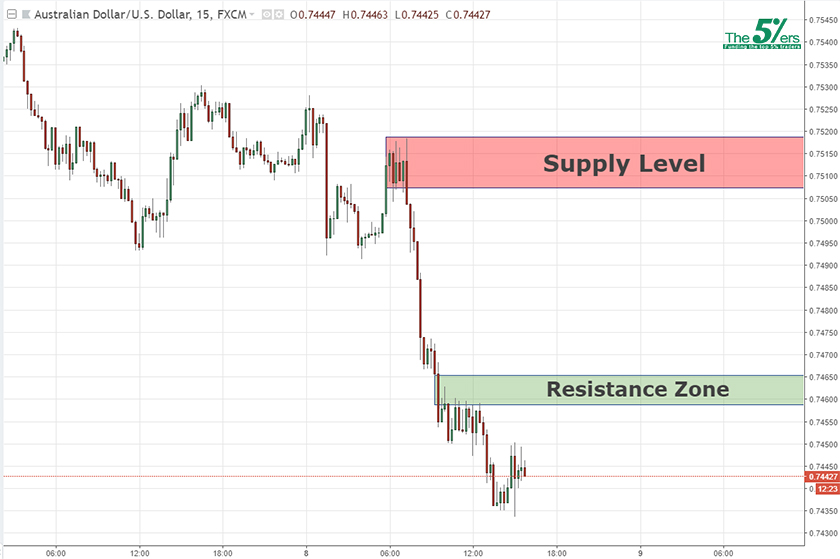 WE FUND FOREX TRADERS!
The5%ers let you trade the company's capital, You get to take 50% of the profit, we cover the losses. Get your trading evaluated and become a Forex funded account trader.
Get Your Forex Funded Trading Account