The 5%ers' Blog
Day Trade Opportunity GBP/USD 09/09/2018
September 9, 2018 | 10:54 am | The 5%ers' Blog
September 9, 2018 | 10:54 am
The 5%ers' Blog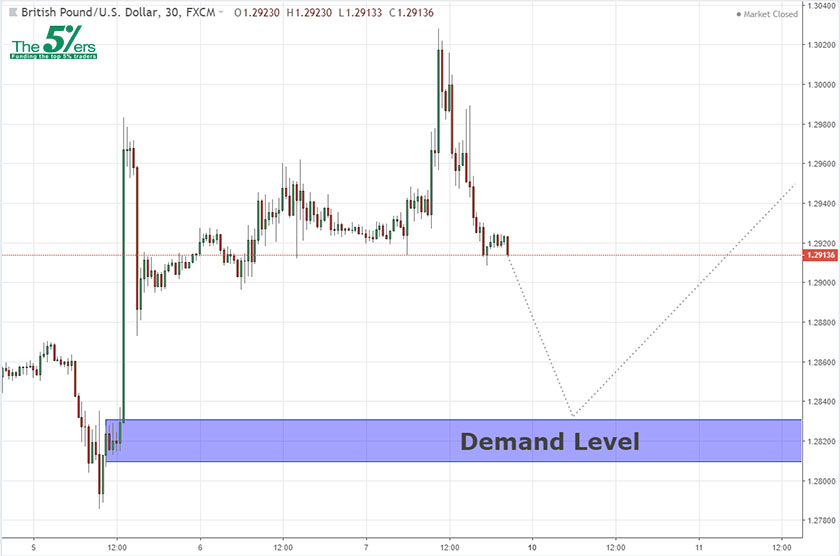 As we can see the GBP/USD has created a new fresh demand on Friday.
The price bounced very fast and strong from that demand, which indicates on unfilled orders waiting There for the price to come back and pick them, if the price will back to this demand I'll buy there. It's a Great demand for scalpers and also for swing position.
The5%ers Proprietary Trading Fund will double your trading balance every 10% profit.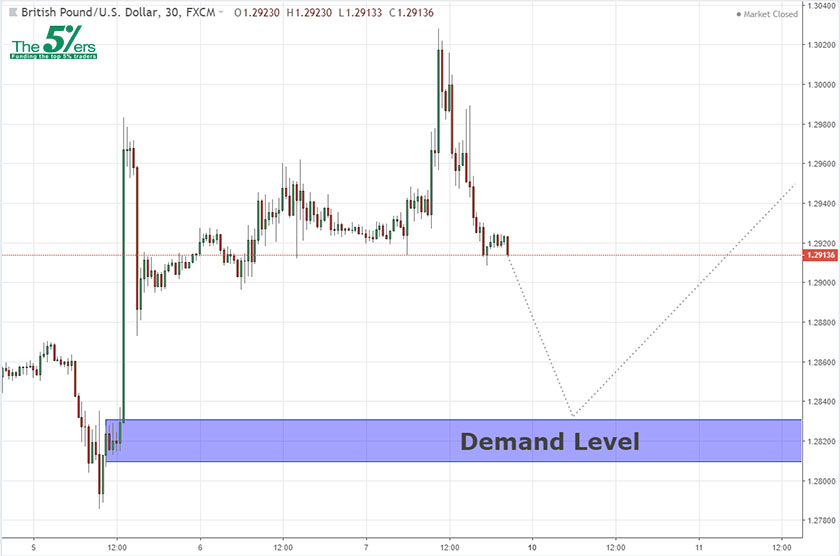 WE FUND FOREX TRADERS!
The5%ers let you trade the company's capital, You get to take 50% of the profit, we cover the losses. Get your trading evaluated and become a Forex funded account trader.
Get Your Forex Funded Trading Account