The 5%ers' Blog
Will USD/JPY Continue The Bullish Momentum
April 8, 2019 | 1:44 pm | The 5%ers' Blog
April 8, 2019 | 1:44 pm
The 5%ers' Blog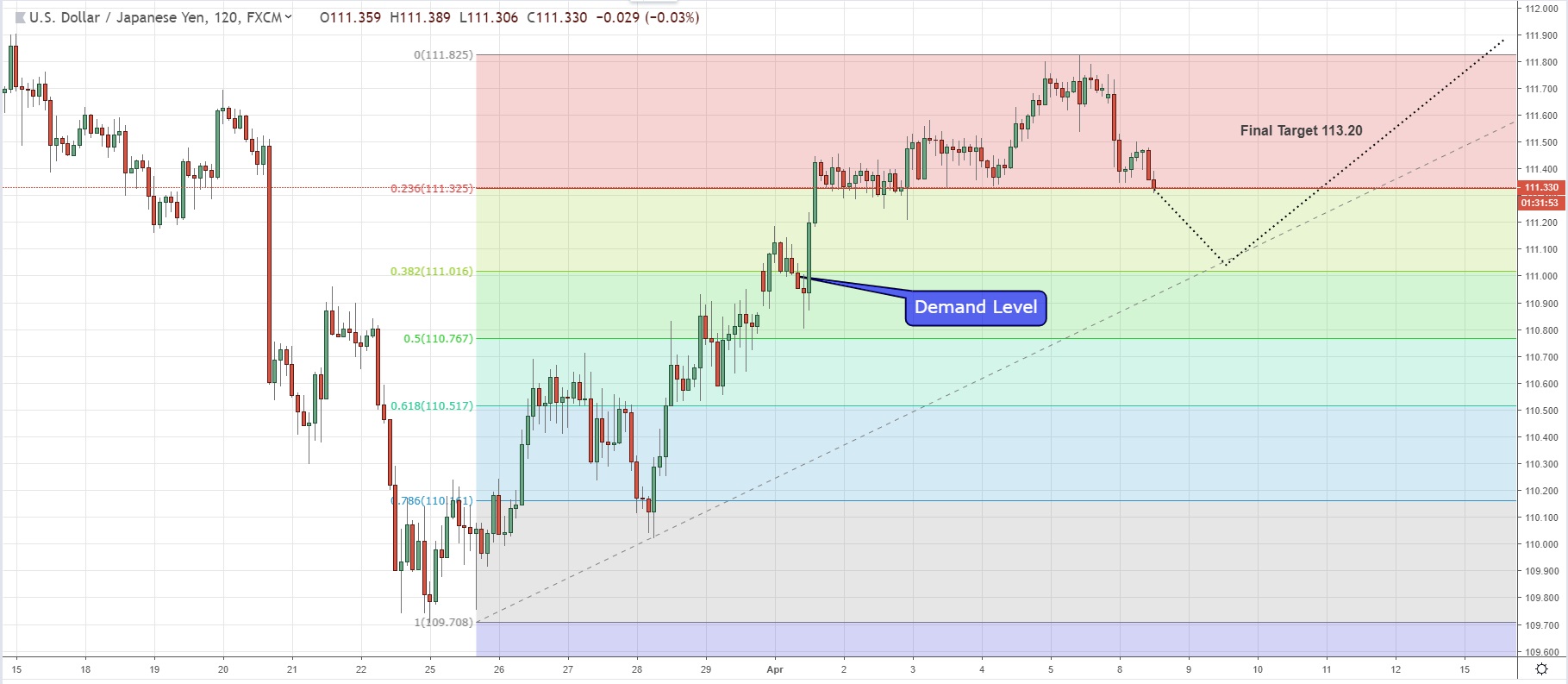 Confluence of Fibonacci 38.2% and Fresh Demand
Usually, when the price is in bullish momentum, the only thing that can stop this momentum is a strong supply level with a massive amount of unfilled orders.
In a daily chart on USD/JPY, we can see that the next fresh supply is only at 113.00 zones,
Therefore, I believe that in the long terms the price tends to reach there and for that reason, I'll look for a Continuation level to join this bullish momentum,
The demand below seems like a great demand for buy position as a continuation trade,
It is also 0.382 Fibonacci level, the combination of These two reasons creates a great opportunity for buy position, I'll buy at 0.382 Fibonacci level, and my final target will be 113.00 zones,
WE FUND FOREX TRADERS!
The5%ers let you trade the company's capital, You get to take 50% of the profit, we cover the losses. Get your trading evaluated and become a Forex funded account trader.
Get Your Forex Funded Trading Account