Trading Analysis
EUR/AUD: Does The Long Term Momentum is About to Change
July 13, 2019 | 9:05 am | The 5%ers' Blog > Trading Analysis
July 13, 2019 | 9:05 am
The 5%ers' Blog > Trading Analysis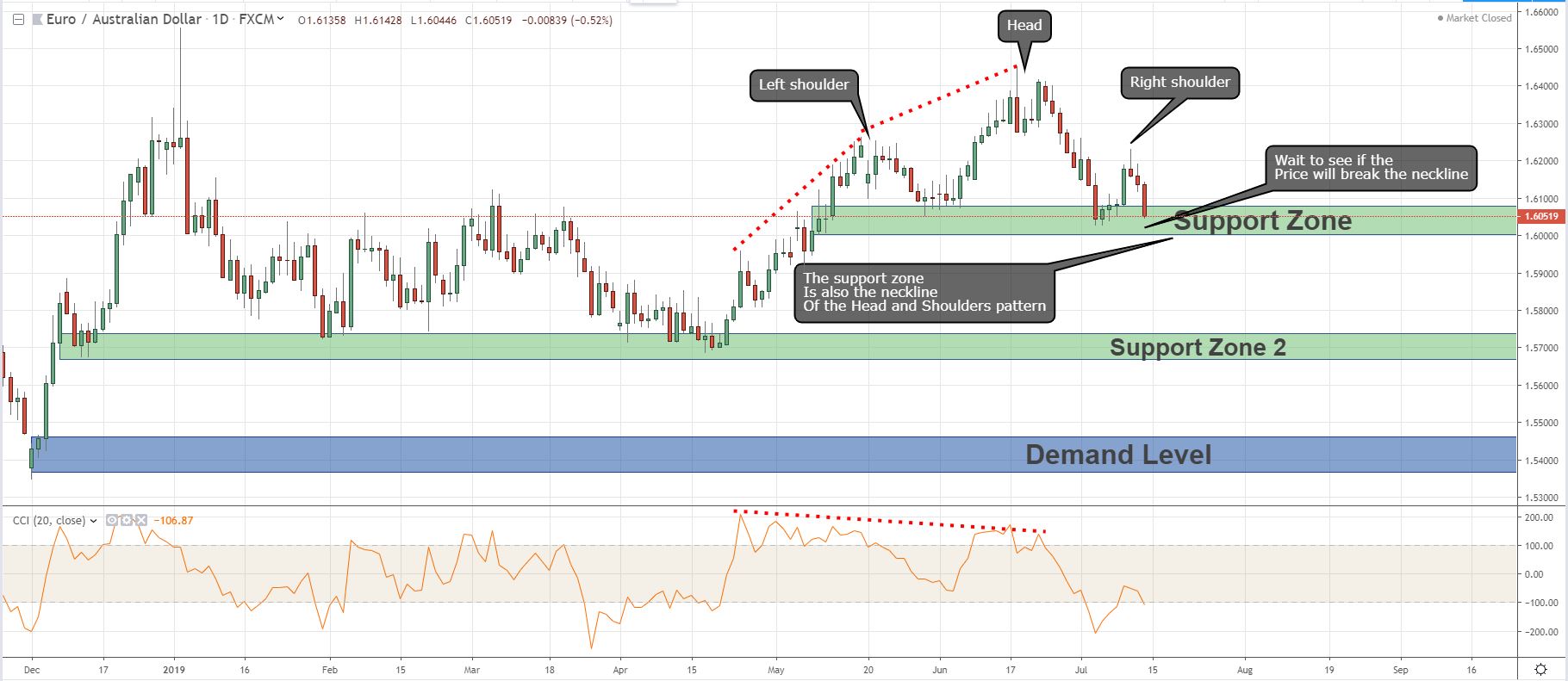 Saturday 13/07/2019
A Confluence Between Head & Shoulders and CCI Divergence
If we look at the long term charts (D1 or W1) we will see the EUR/AUD is in bullish momentum.
The recent technical correction which starts about three weeks ago created a Head and Shoulders pattern.
Head and Shoulders pattern that came after a long trend usually indicates a reversal opportunity.
At the moment, the price supporting by support zone which is also the Head and Shoulders' neckline.
In the D1 chart, we can also see a significant between the price and the CCI indicator which indicates a
weakness at the end of the recent uptrend.
Also, we can see that the right side of the pattern, which are the sellers,  is more powerful, the red Candles are bigger and seems more aggressive.
For now, we should wait and see if the price will breakout the support which is the neckline.
If that happened, the next step is to look for a price action setup for a sell position.
The first target will be the support 2, and the final target will be the demand at the bottom.
WE FUND FOREX TRADERS!
The5%ers let you trade the company's capital, You get to take 50% of the profit, we cover the losses. Get your trading evaluated and become a Forex funded account trader.
Get Your Forex Funded Trading Account