Trading Analysis
EUR/GBP: August Ended as a Bearish Pinbar Candlestick
September 9, 2019 | 11:43 am | The 5%ers' Blog > Trading Analysis
September 9, 2019 | 11:43 am
The 5%ers' Blog > Trading Analysis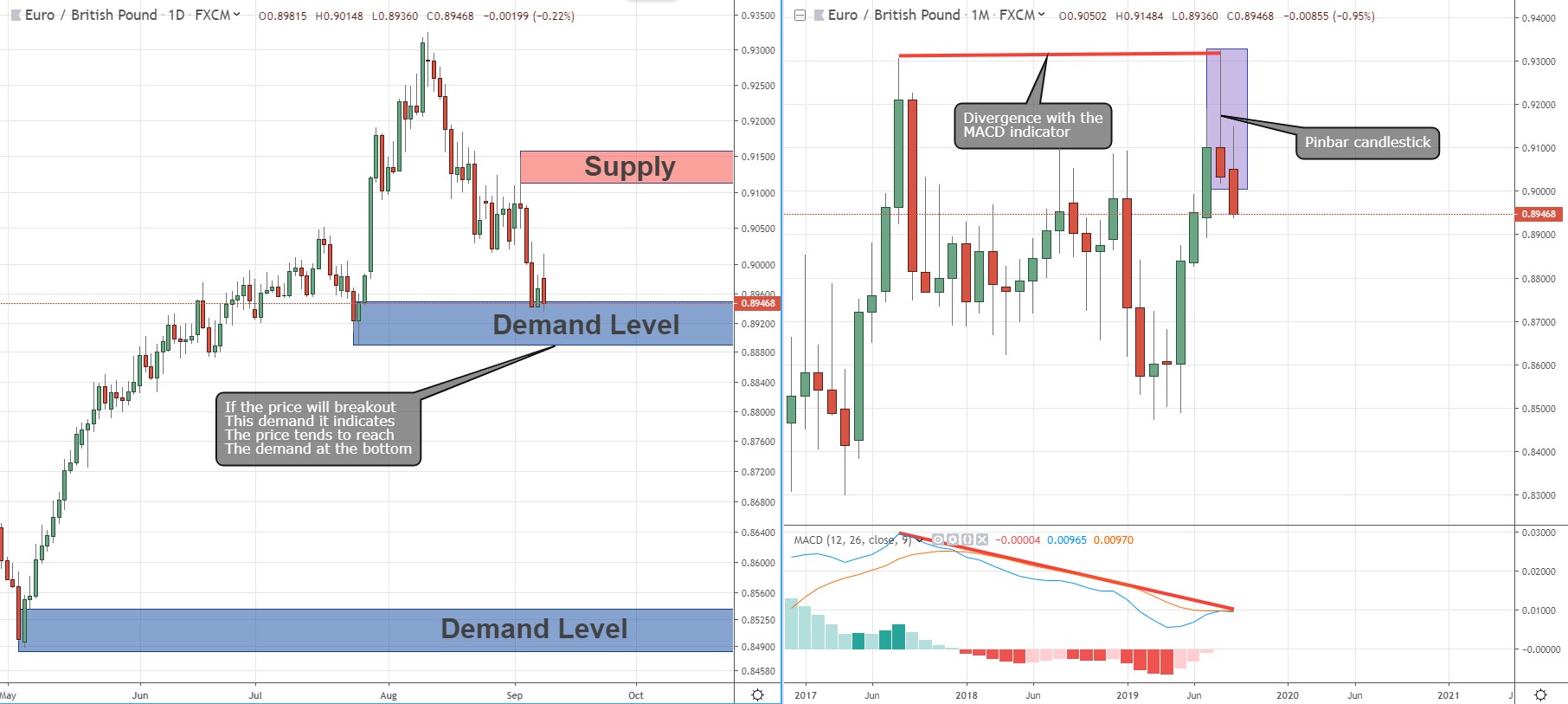 A Confluence of MACD Divergence and Pinbar Candlestick.
Monday  09/09/2019
Pinbar candlestick is one of the most reliable candles in the Forex charts.
It is a reversal candlestick signal.
The unique structure of this candle includes a long candlewick, at the opposite side a small candlewick, and a small body.
The long candlewick should be at least 2/3 of the entire candle.
The most reliable Pinbars are the ones that formed after a significant trend.
Last month's candle in EUR/GBP ended as a Pinbar candlestick.
Pinbar candlestick in MN (monthly) chart is very rare.
In addition, we can see a significant MACD divergence in the MN chart.
In the D1 time frame chart, we should for the right setup to sell EUR/GBP.
I'll wait for one of these two situations to happen.
1 – If the price will breakout the demand below it indicates the price on its way to reaching the demand at the bottom.
In that case, I'll look for price action setup for a sell position.
2 – If the price will reach the supply above, I'll sell there at the first touch of the price.
The target in both cases will be the demand at the bottom.
WE FUND FOREX TRADERS!
The5%ers let you trade the company's capital, You get to take 50% of the profit, we cover the losses. Get your trading evaluated and become a Forex funded account trader.
Get Your Forex Funded Trading Account