The 5%ers' Blog
EUR/USD Analysis For Short Term Forex Traders
May 24, 2019 | 8:37 am | The 5%ers' Blog
May 24, 2019 | 8:37 am
The 5%ers' Blog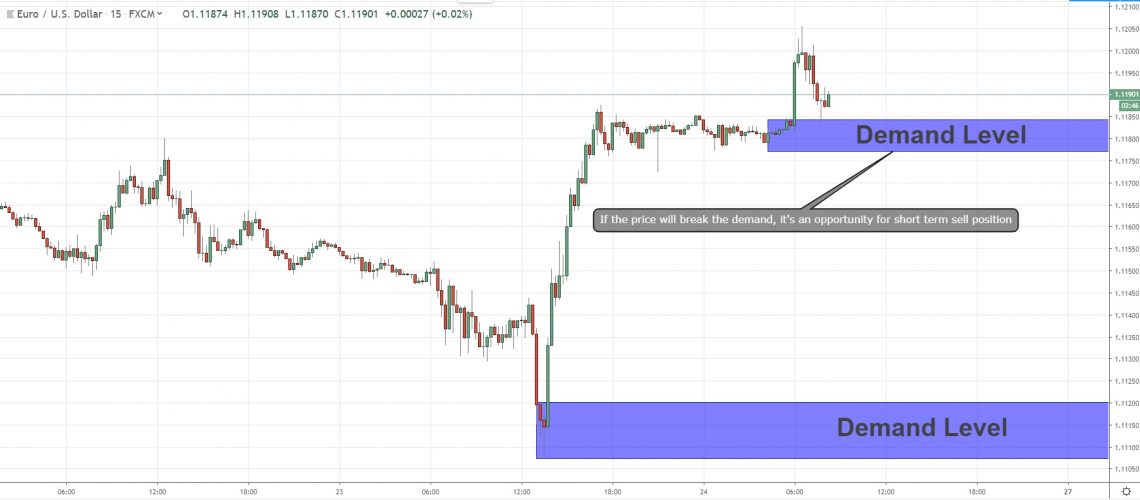 Friday 24/05/2019
EUR/USD had a really nice, strong rally yesterday.
When the price moved up it created two fresh demands.
The one below us is a great level for buy position and in order to continue the short term bullish momentum that we see at the moment, the price just reaches that demand.
If it's not too late, it's a great opportunity for a short term buy position. On the other hand, if the price will break out this demand, it indicates that the price tends to reach the demand at the bottom.
In that case, we can look for a price action setup for a short term sell position, there is a 50 pips space between the demands.
WE FUND FOREX TRADERS!
The5%ers let you trade the company's capital, You get to take 50% of the profit, we cover the losses. Get your trading evaluated and become a Forex funded account trader.
Get Your Forex Funded Trading Account