Trading Analysis
EUR/USD – Bearish Engulfing Candlestick on The Weekly Chart.
November 26, 2019 | 12:38 pm | The 5%ers' Blog > Trading Analysis
November 26, 2019 | 12:38 pm
The 5%ers' Blog > Trading Analysis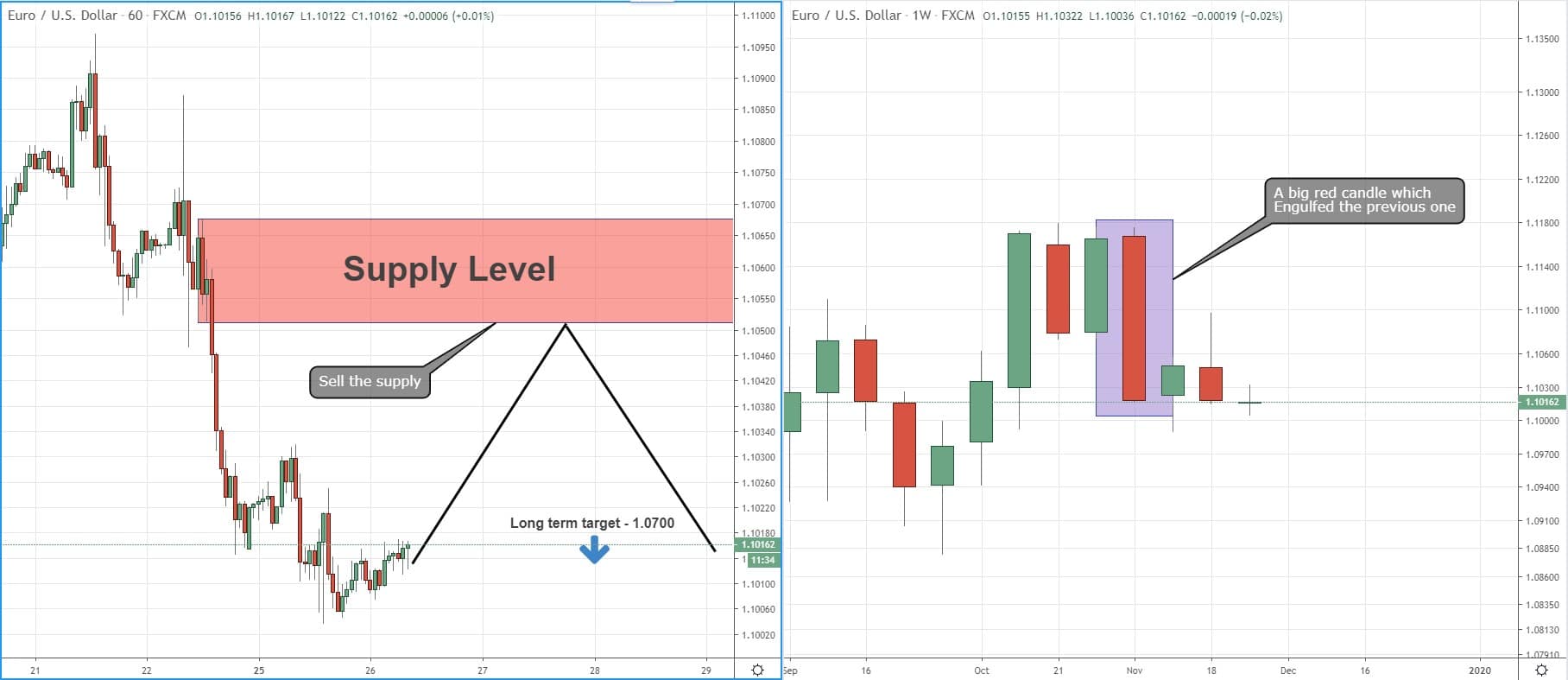 If we look at the weekly chart, we can see that the EUR/USD price is bearish.
The price formed a bearish engulfing candlestick about two weeks ago, we can see how the big red candle that marked on the picture engulfed the previous one.
We can also see that the entire candle is a body, that indicates that the sellers determined to take the price lower and the long term bearish momentum is continuing.
For the long term, this bearish momentum should be continuing until the price will reach 1.0700 zones.
Now, if we look to join this bearish momentum and sell EUR/USD, we should wait for the price at the fresh supply above on the H1 chart which is a great level for sell position.
For now, the price is still far from that supply, but waiting with patience for the price to reach this supply can be rewarding.
I'll sell at the first touch of the price, and the long term target for this position will be the demand below which we can see on the W1 chart at 1.0700 zones.
If we look at the wider picture, M1 chart, we can see that this bearish momentum can last until 1.0000 zones.
This price action analysis is relevant for long term forex traders.

WE FUND FOREX TRADERS!
The5%ers let you trade the company's capital, You get to take 50% of the profit, we cover the losses. Get your trading evaluated and become a Forex funded account trader.
Get Your Forex Funded Trading Account