The 5%ers' Blog
Facebook's LIBRA Fuels the Fire for Bitcoin
June 25, 2019 | 11:46 am | The 5%ers' Blog
June 25, 2019 | 11:46 am
The 5%ers' Blog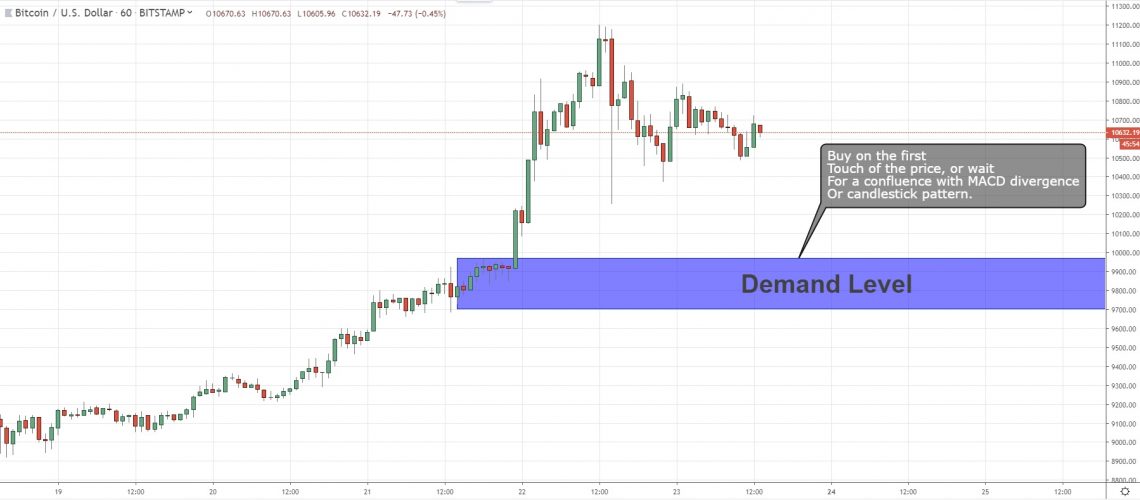 Bitcoin is Re-born and Continues to Race Towards New Highs with Facebook LIBRA's Reveal
Tuesday 25/06/2019
As predicted in our previous post about Bitcoin, the price remains bullish and the buyers are on the dominant side here because of the launching of Facebook's LIBRA.
LIBRA brings new hope for cryptocurrencies to be raised.
The last rally happened due to the giant social media Facebook revealing the details of its cryptocurrency LIBRA.
Some of the excitement about LIBRA is that it allows people to purchase things and send money with almost zero fees.
The main difference between LIBRA and the other cryptocurrencies is that official financial organizations such as MasterCard, Visa, and PayPal are supporting LIBRA.
The fact that leading Financial Corporates are expressing trust in this or any Cryptocurrency Project affects all the other cryptocurrency markets.
Hence, the main reason for the last rally in the BTC/USD price.
If we look at the 1W chart, it shows that in the long term the price is on its way to reaching the $20,000 zone.
We predicted this in our previous BTC/USD post.
Below, there is a fresh (untested) demand level, as marked on the 1H chart.
This fresh demand seems like an excellent level to buy at and to join the bullish momentum.
If the price retraces that level, we can look for another confirmation as a MACD Divergence or maybe a Candlestick pattern in the lower time frames (15M or 5M).
A confluence between the demand and one of these two will be a very reliable setup for buy position.
The long term target remains a historical record of the BTC/USD price, which is at $19,500.
WE FUND FOREX TRADERS!
The5%ers let you trade the company's capital, You get to take 50% of the profit, we cover the losses. Get your trading evaluated and become a Forex funded account trader.
Get Your Forex Funded Trading Account