Forex Blog Articles
Forex Trading Room on October 5 – 9, 2020 – Forex Trading Sessions
October 5, 2020 | 4:34 pm | Forex Blog Articles
October 5, 2020 | 4:34 pm
Forex Blog Articles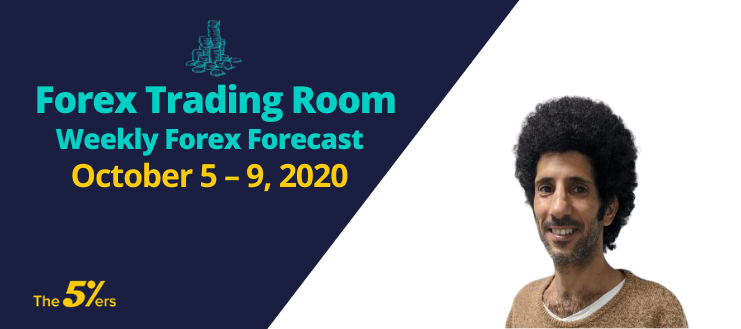 Welcome to the The5ers Forex Trading Room on October 5 – 9, 2020!
The trading rooms is the opportunity to trade together with our traders!
The rooms are available live 4 times a week for our traders both PM and during the evaluation process.
In the trading rooms, we will all interact, scan and analyze the markets, trade, ask questions to each other, share market visions, and trading opportunities.
Inside Today's Forex Trading Room Session we analyzed the charts for the upcoming week, we start with the higher time frame and then check the lower time frames to look for intraday opportunities.
We have explained what should be taken into consideration before we open positions.
As for the intraday options, we couldn't find any good setup to sell or buy any of the pairs we analyzed, all of them were at a risk level to buy or sell.
If you want to receive an invitation to our live webinars, trading ideas, trading strategy, and high-quality forex articles, sign up for our Newsletter.
Subscribe to our youtube channel.
Click here to check how to get qualified.
Click here to check our funding programs
WE FUND FOREX TRADERS!
The5%ers let you trade the company's capital, You get to take 50% of the profit, we cover the losses. Get your trading evaluated and become a Forex funded account trader.
Get Your Forex Funded Trading Account