The 5%ers' Blog
The5ers Fund Welcomes Elijah.N. With a New Funded Account
March 6, 2019 | 10:52 am | The 5%ers' Blog
March 6, 2019 | 10:52 am
The 5%ers' Blog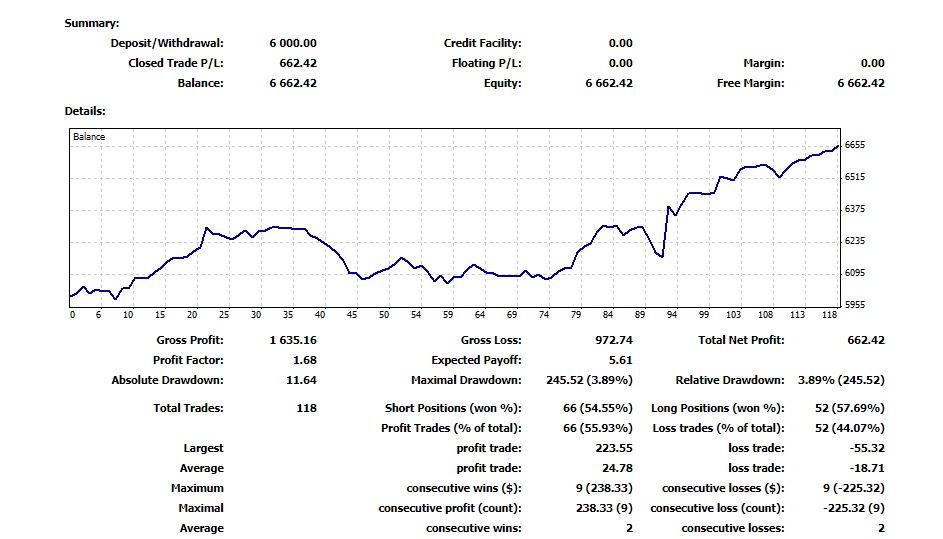 Congratulations to Elijah.N. he just passed The5ers evaluation program a few days ago, and now become a funded trader with a new 24K funded account, "The biggest challenge to my trading was developing a solid risk management strategy and building a daily routine", that's what he said and he definitely succeeds with that challenge so far, it took him 1 month to reach the target, and he did it with a great profit factor of – 1.68. his next goal now is to achieve 10% of profit and get the account double to 48K, The5ers Fund welcomes Elijah.N. to be one of our portfolio manager team and wish him a great success. Here are the interview and the trading statistics of Elijah.N.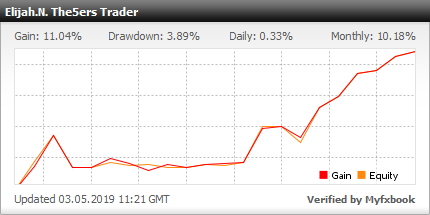 Name: Elijah Newell
Age: 23
Country: United States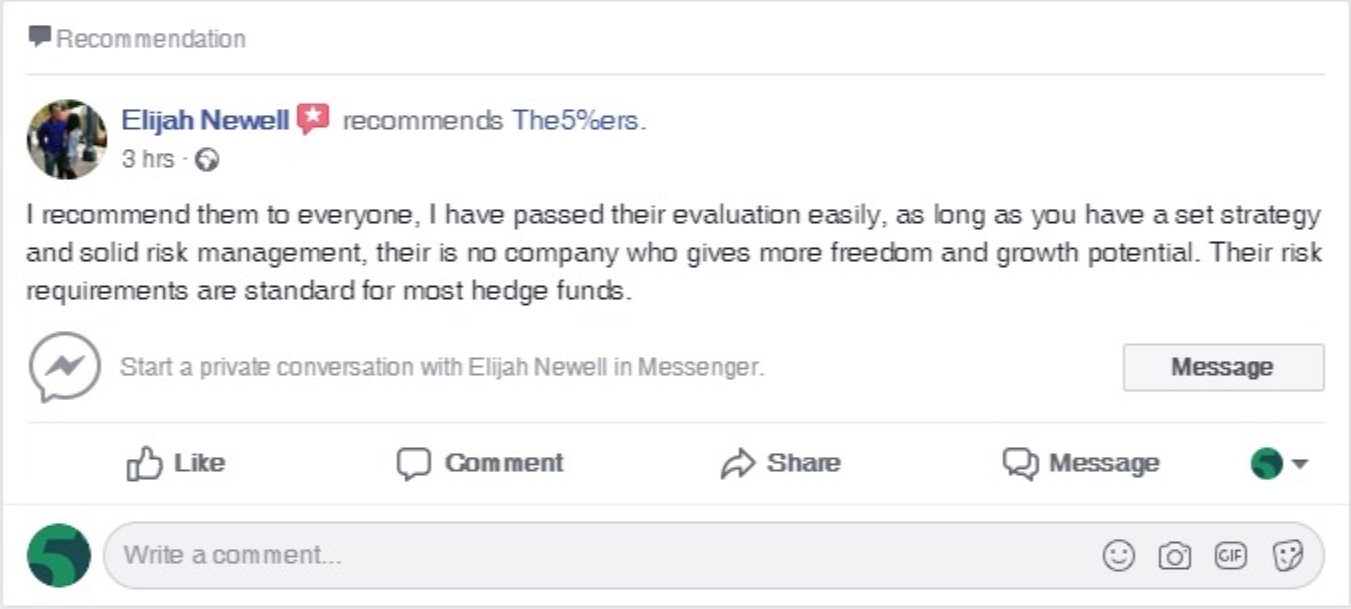 Please describe your trading journey. How long are you trading? when you become consistent? what made the change for you?
I have been trading for about 3-4 years now,
I become profitable on my personal account after 2 years, but the biggest hurdle to succeeding professionally has been risk management,
After looking at my trading and focusing on that, I really improved drastically and it led to the success I know now.
How were you introduced to trading?
A friend of mine talked to me about forex trading, it got me interested and I have been learning, and studying ever since.
Describe your trading plan.
I trade primarily using Elliot Wave Theory on larger timeframes to determine the trend and potential reversal points,
Then drop to the 5-minute timeframe and use primarily triangles and flags, with RSI confirmation in the direction of the trend.
Tell us about your trading routine
I wake up every morning and build a watchlist based on weekly volatility as well as trend, after picking 5-10 pairs to watch for the day, I do my counts and use an EA to alert me of potential trades, upon alerts I open up the charts and confirm whether its a profitable trade or not.
How do you manage risk in your trading? Do you have a risk management technique you can explain?
I limit myself to .5% risk per trade max, 1% per day, 2% per week and 3% per month, I also use a minimum of 1:2 RR, typically 1:3 though, this ensures that even with a 50% win rate, I still remain profitable, and helps ensure profitable trading with minimized losses.
What was your biggest challenge in trading, and how had you overcome this?
The biggest challenge to my trading was developing a solid risk management strategy and building a daily routine, I spoke to a few trading mentors I had and other profitable traders to learn what their routine looked like, and how they managed risk, then I wrote an entire trading plan, routine, and risk management strategy on paper I kept next to my computer, I referred to it every morning and before every trade to ensure I followed the rules.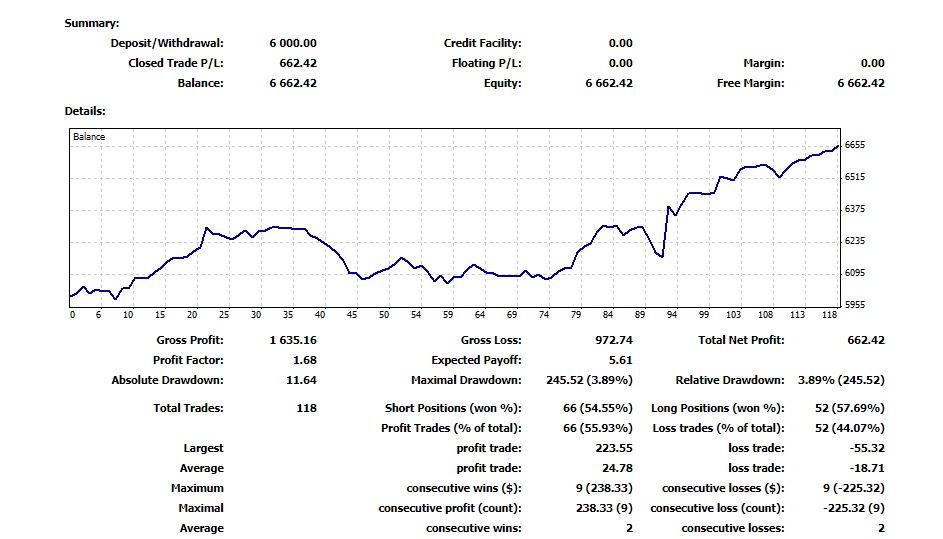 What was the key moment of your trading career?
The key moment is when I started I met the best trader I know, my mentor, he taught me everything I know and has helped me every step of the way with developing my trading knowledge and allowed me to improve rapidly.
In your opinion, what are the most important characteristics for maintaining a steady trading career?
The most important thing I have found is solid risk management, and psychology, cutting out revenge trading and overtrading is huge, and proper risk management ensures you will nearly always be profitable.
What it the most important trading mental aspect, and how do you apply it in your routine?
Keeping calm, a lot of times when you look at losses, or see your drawdown, it can heighten your emotions and you start seeing things that aren't there thinking "if I risk this much I can make this much and be back to this point" following your plan and keeping a calm head is crucial.
What is your strategy to successfully pass the5%ers evaluation account?
That was a 2 part thing, I already developed a profitable strategy that had been serving me very well on my personal account, the big thing I had to do was adjust my risk to match the 5ers requirements, once I adjusted and matched that, passing was easy.
Please share your recommendations to online resources that were significant to your development path. Name and links are appreciated.
My mentor Nicola Delic was the biggest person who helped me although he no longer sells any courses, another huge impact was Vladimir Ribakov's trading academy, https://tradersacademyclub.com/ it has a great education program and a live chat room that allows you to talk and get 1 on 1 help with him, any time you can connect with a profitable trader the knowledge you get is invaluable.
Please write anything you think is important but was not asked.
If you can find a profitable trader who genuinely wants to help you, that is huge for developing and improving your trading career, and remember it's not a get rich quick thing, it takes time and dedication to become good.
WE FUND FOREX TRADERS!
The5%ers let you trade the company's capital, You get to take 50% of the profit, we cover the losses. Get your trading evaluated and become a Forex funded account trader.
Get Your Forex Funded Trading Account