Interviews With Traders
Our Funded Trader Nathan. R Says: Let The Winners Run
August 19, 2019 | 1:21 pm | The 5%ers' Blog > Interviews With Traders
August 19, 2019 | 1:21 pm
The 5%ers' Blog > Interviews With Traders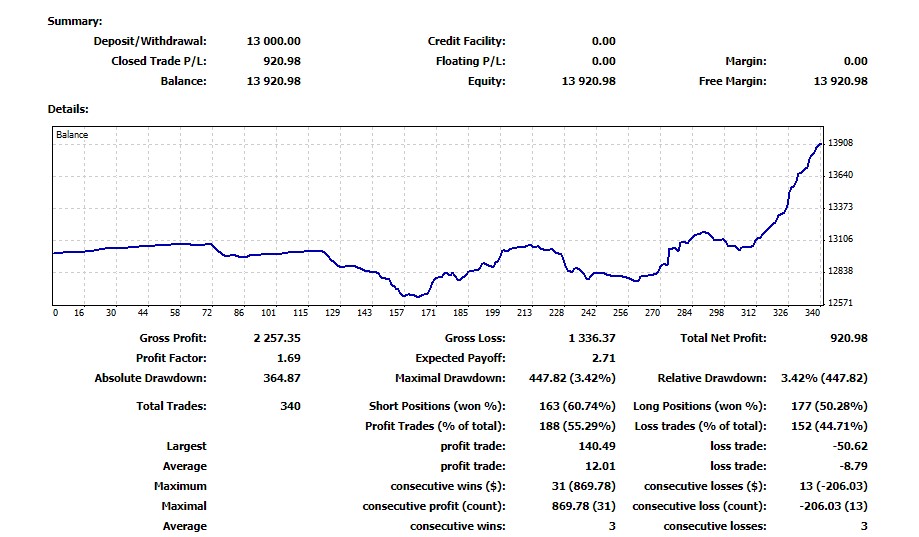 Trader Tips, Inspirations & lessons from The 5%ers' Funded Trader:
Nathan. R.
25 years old, United States.
Nathan. R. has just successfully passed our evaluation program with a great trading plan and become a funded trader.
He is now one of our funded trader's and he is trading with a $52K funded account on our platform.
His next mission is to reach 10% of profit and double his funds to 104K.
We spoke with Nathan. R. about his trading plan, insights, and lessons gained while trading in the Forex market and on our
platform as a funded trader.
How were you introduced to the Forex market?
I was first introduced to trading the currency markets by a friend who claimed to be making some exceptional returns,
I figured I'd give it a try since I was already investing in the U.S. stock market at the time and thought I might have higher returns by trading more actively.
Do you have a specific trading plan?
Yes, of course, I have a trading plan! Although it mostly consists of things NOT to do rather than what I SHOULD do.
I trade a basic trend following system based on the daily chart so the system requires patience to trade effectively.
I also have a counter-trend/range system, but that system is traded on significantly reduced risk.
My trading plan mainly consists of rules for when to reduce exposure during major economic releases as well as overall exposure to any one currency pair.
Tell us about your trading routine.
I open up my charts right before the New York Close,
Check to see if I need to adjust orders or if there are any new trade signals my system has generated and that's pretty much it.
How do you manage risk in your trading? Do you have risk management techniques?
Yes, of course, I usually risk 0.5% and scale up all the way up to 1.5% according to the success of my system on current market conditions.
If I am on a winning streak I increase the risk which allows for rapid growth as you string together many wins in a row,
But, once I take a loss I scale back my trading back to 0.5% and if I continue to lose I'd cut back once again down to 0.25%.
What was your biggest challenge in trading, and how had you overcome this?
Trading the news and over trading,
I used to lose a lot of equity chasing prices during news events as well as taking by "boredom trades" which always ended up hurting my overall profitability.
I overcame this hurdle by logging the outcomes of all of these trades and realizing that it was costing me money so I stopped.
What was the key moment of your trading career?
A key moment in my trading career occurred whenever I began trading less often and began risking far less than what I had been previously risking.
In your opinion, what are the most important characteristics for maintaining a steady trading career?
I think the most important characteristic of a stable trading career is a set of rules by which you will enter and exit trades,
Especially if you're a discretionary trader.
What is the most important trading mental aspect, and how do you apply it in your routine?
I try my best not to monitor my trades too much.
I have a bad habit of checking up on trades every ten minutes or so on my phone,
And it is a total waste of time, especially given I use fairly wide stops and targets.
Meditation helps, but having other things going on in your life aside from the market can really help you from over trading,
And sticking to the plan as you won't be constantly second-guessing yourself.
What was your strategy to successfully passing The 5%ers' Evaluation Program?
Keep the risk low and know your strategy inside and out.
If you're a trend trader you need to be cutting losers and let the winners run as you never know when the next big trend will occur.
Would you like to share anything else with us?
It only takes a few good trades to dramatically improve the bottom line if you keep your risk low and controlled.
"Protect the downside and the upside will take care of itself"
WE FUND FOREX TRADERS!
The5%ers let you trade the company's capital, You get to take 50% of the profit, we cover the losses. Get your trading evaluated and become a Forex funded account trader.
Get Your Forex Funded Trading Account