Trading Analysis
GBP/JPY: Double Bottom on The D1 Chart
September 25, 2019 | 12:16 pm | The 5%ers' Blog > Trading Analysis
September 25, 2019 | 12:16 pm
The 5%ers' Blog > Trading Analysis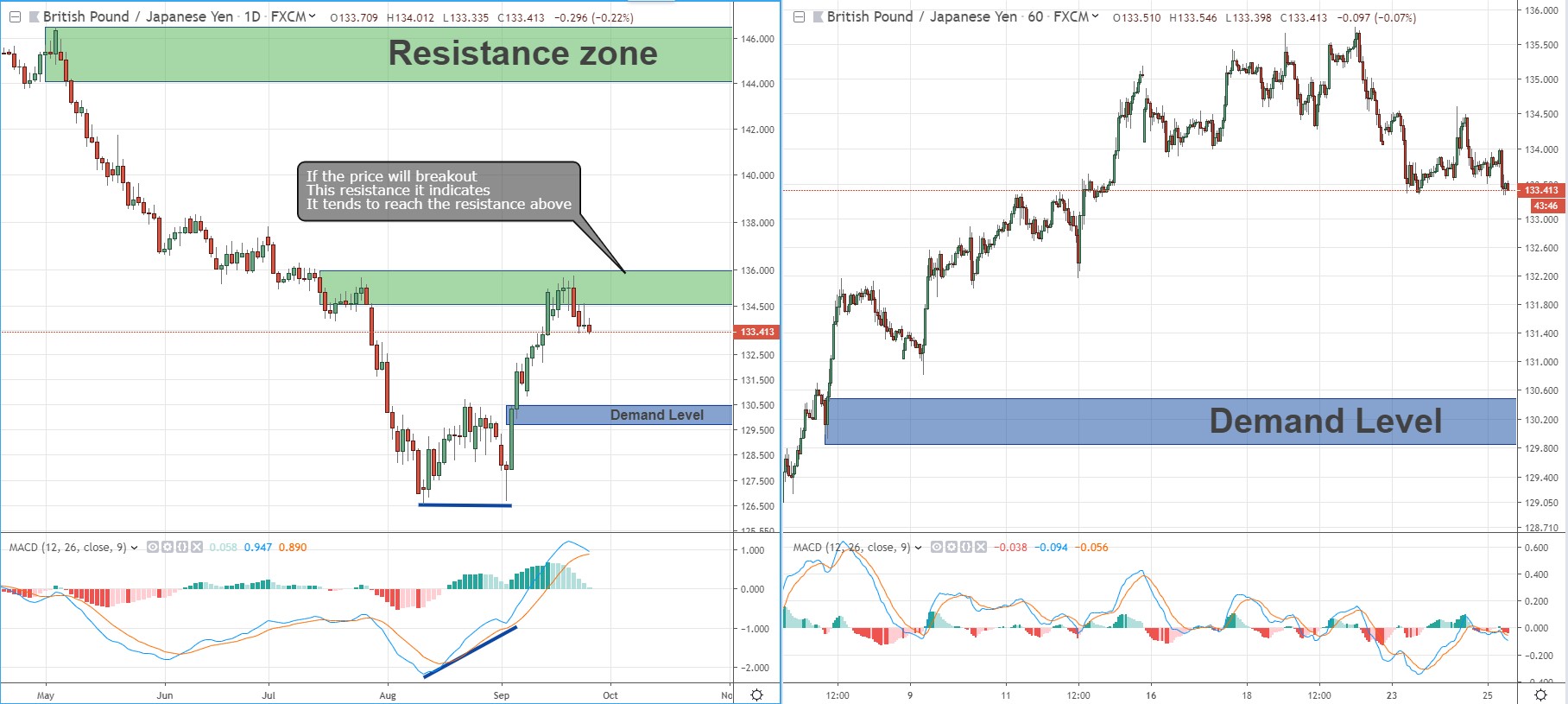 GBP/JPY Performed a Double Bottom After MACD Divergence.
Wednesday 25/09/2019
If we look at the GBP/JPY D1 chart, we can see that the price has performed a double bottom pattern below.
A double bottom is a reversal pattern in the forex market.
It usually shows up after a significant trend.
In that case, we can see how the GBP/JPY price has created this double bottom after a downtrend.
I addition, there is a MACD divergence,
While the price creates the double bottom the MACD shows a higher low.
All this brings us to one conclusion, for the long term it's better to look for a buy position.
In order to buy GBP/JPY, there are two possible scenarios I'll wait for.
If the price will break out the resistance above it indicates the price tends to reach the resistance at the top.
Therefore, it will be a signal to look for price action setup for buy position.
2. If the price continues down toward the demand below which is high between the two bottom I'll buy there.
It's a fresh demand and in the H1 chart we can see it more clear.
In both cases, the target will be the resistance zone at the top.
WE FUND FOREX TRADERS!
The5%ers let you trade the company's capital, You get to take 50% of the profit, we cover the losses. Get your trading evaluated and become a Forex funded account trader.
Get Your Forex Funded Trading Account