Trading Room
GBP/JPY – Long Term Buy Position Opportunity.
October 14, 2019 | 12:57 pm | The 5%ers' Blog > Trading Room
October 14, 2019 | 12:57 pm
The 5%ers' Blog > Trading Room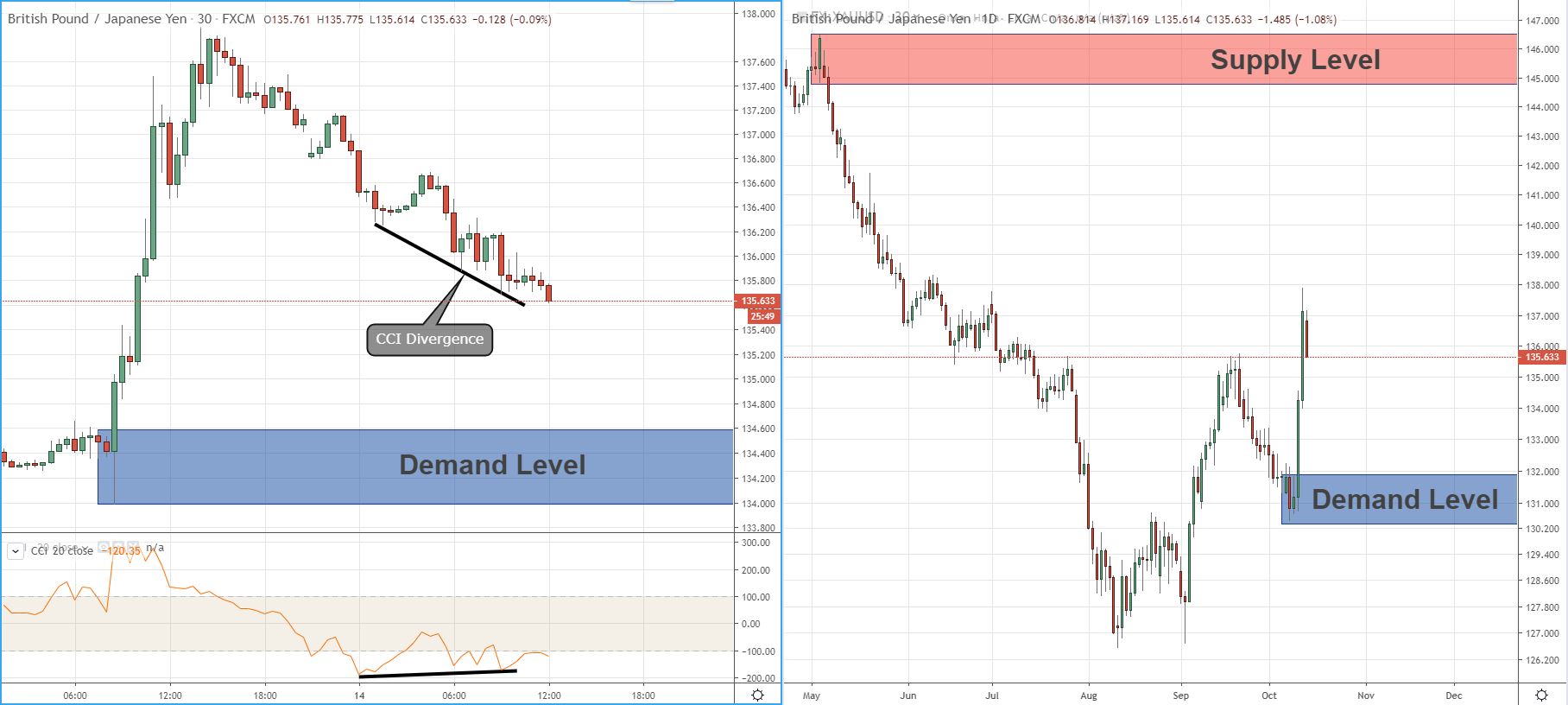 Combination of CCI Divergence and Fresh Demand.
Monday 14/10/2019
GBP/JPY has a significant rally of about 700 pips in the last few days.
For the long term, it seems the GBP/JPY price has changed the momentum from bearish to bullish.
The price reached a new high for the past 3 months.
So for the long term forex traders, I'll recommend looking for a buy position.
In the M30 chart, we can see a fresh demand below which can be the first level to look for buy position.
Also, we can how the price move down and creates a lower low while the CCI indicator creates a higher low.
Between all indicators, CCI is one of the most effective indicator to look for divergence and use it.
The meaning of this divergence is that the existing trend is running out of power.
Therefore, I'll look to buy at the demand below in the M30 chart.
If the price will breakout this demand I'll look again to buy at the lower demand which we can see on the D1 chart.
The target for both options is the supply above which we also can see on the D1 chart at 144.00 zones.
It's also a great fresh supply to look for sell on GBP/JPY.
This analysis is referred to the long term forex traders.
WE FUND FOREX TRADERS!
The5%ers let you trade the company's capital, You get to take 50% of the profit, we cover the losses. Get your trading evaluated and become a Forex funded account trader.
Get Your Forex Funded Trading Account