The 5%ers' Blog
Opportunity To Sell SPX500 For The Long Term
April 4, 2019 | 8:33 am | The 5%ers' Blog
April 4, 2019 | 8:33 am
The 5%ers' Blog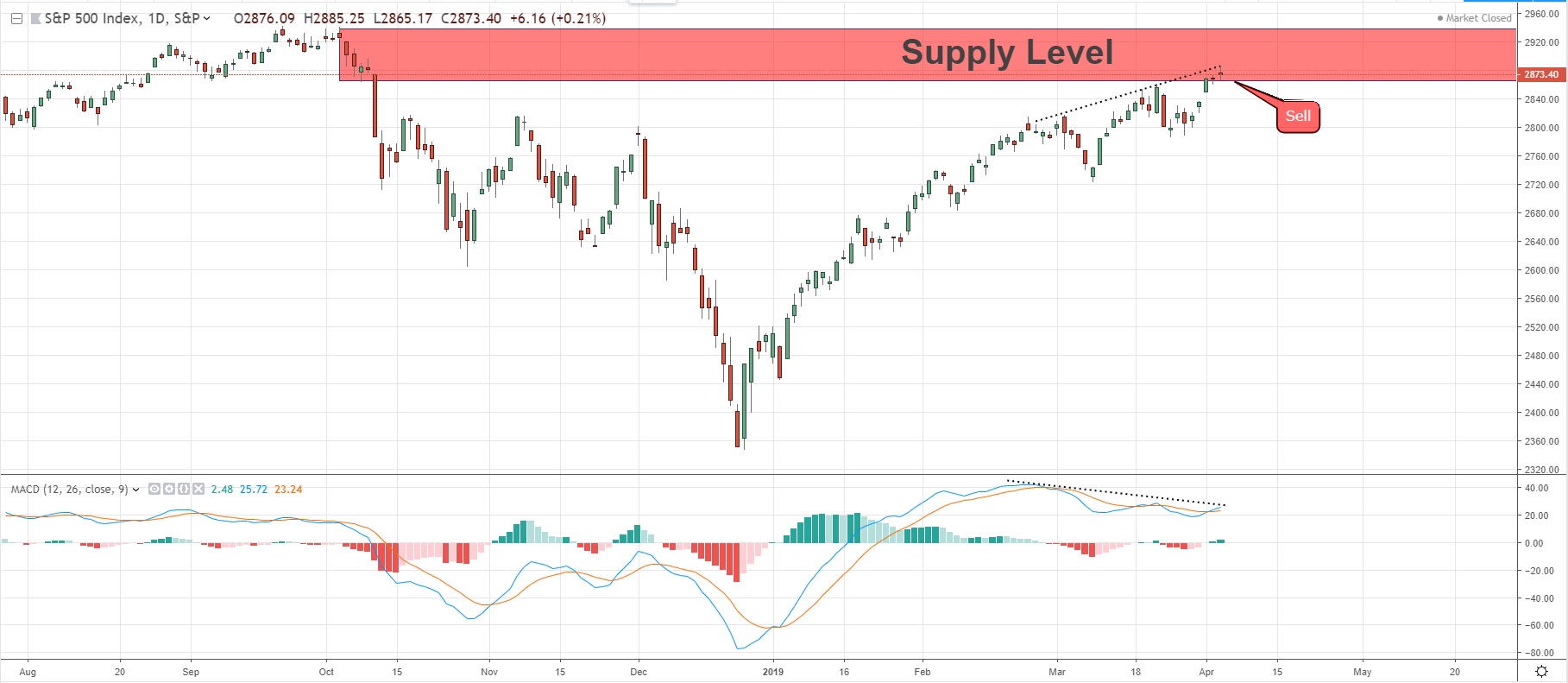 A confluence of Fresh Supply and MACD Divergence
Thursday 04/04/2019
First, SPX500 just arrived at the supply level, a great level to sell SPX500.
Last time the price reach that level was in October 2018,
That level is the record for SPX500 and the price drop from that level,
Also, we can see a very clear divergence between the MACD indicator and the price.
By the time the price creates higher highs, the MACD shows lower high, that divergence indicates that this Recent uptrend is powerless,
In one of my previous posts on SPX500, this level seems also like a Quasimodo level on a weekly chart, bottom line – it's a great level to sell SPX500 as a Long term position.
WE FUND FOREX TRADERS!
The5%ers let you trade the company's capital, You get to take 50% of the profit, we cover the losses. Get your trading evaluated and become a Forex funded account trader.
Get Your Forex Funded Trading Account