The 5%ers' Blog
Head And Shoulders Potential On EURUSD 07/04/2019
April 7, 2019 | 1:23 pm | The 5%ers' Blog
April 7, 2019 | 1:23 pm
The 5%ers' Blog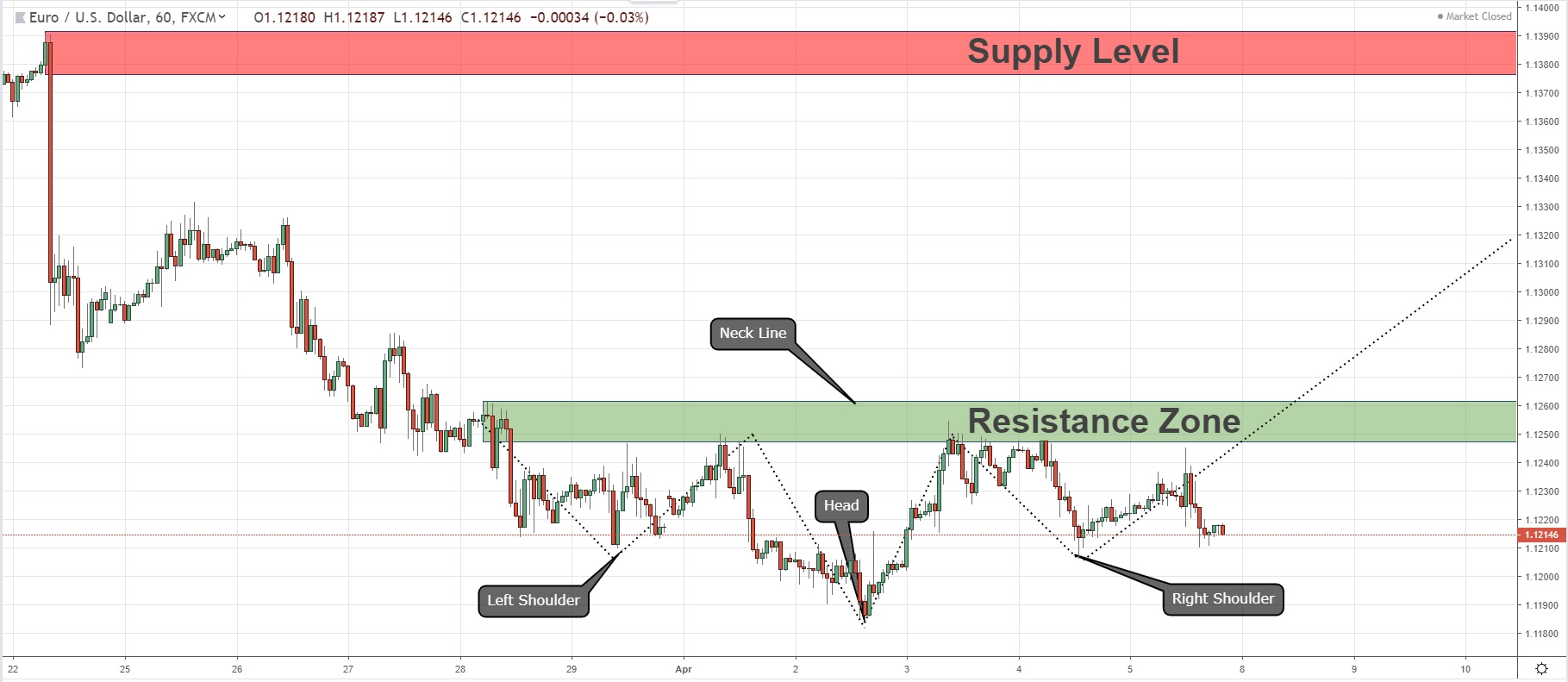 It seems the bearish trend in the 1Hour chart has ended, the price now start to creates Head & Shoulders pattern, which is usually a reversal pattern, for now, the pattern is almost Completed, if the price will breakout the confirmation zone which is also the neckline of the pattern, it indicates the price tends to reach the supply above, in case the price will break The resistance above I'll look for price action setup for buy position, the target will be the supply at the top which is also a great supply of sell position,
WE FUND FOREX TRADERS!
The5%ers let you trade the company's capital, You get to take 50% of the profit, we cover the losses. Get your trading evaluated and become a Forex funded account trader.
Get Your Forex Funded Trading Account