The 5%ers' Blog
Key Levels With MACD Divergence For SPX500
March 19, 2019 | 10:58 am | The 5%ers' Blog
March 19, 2019 | 10:58 am
The 5%ers' Blog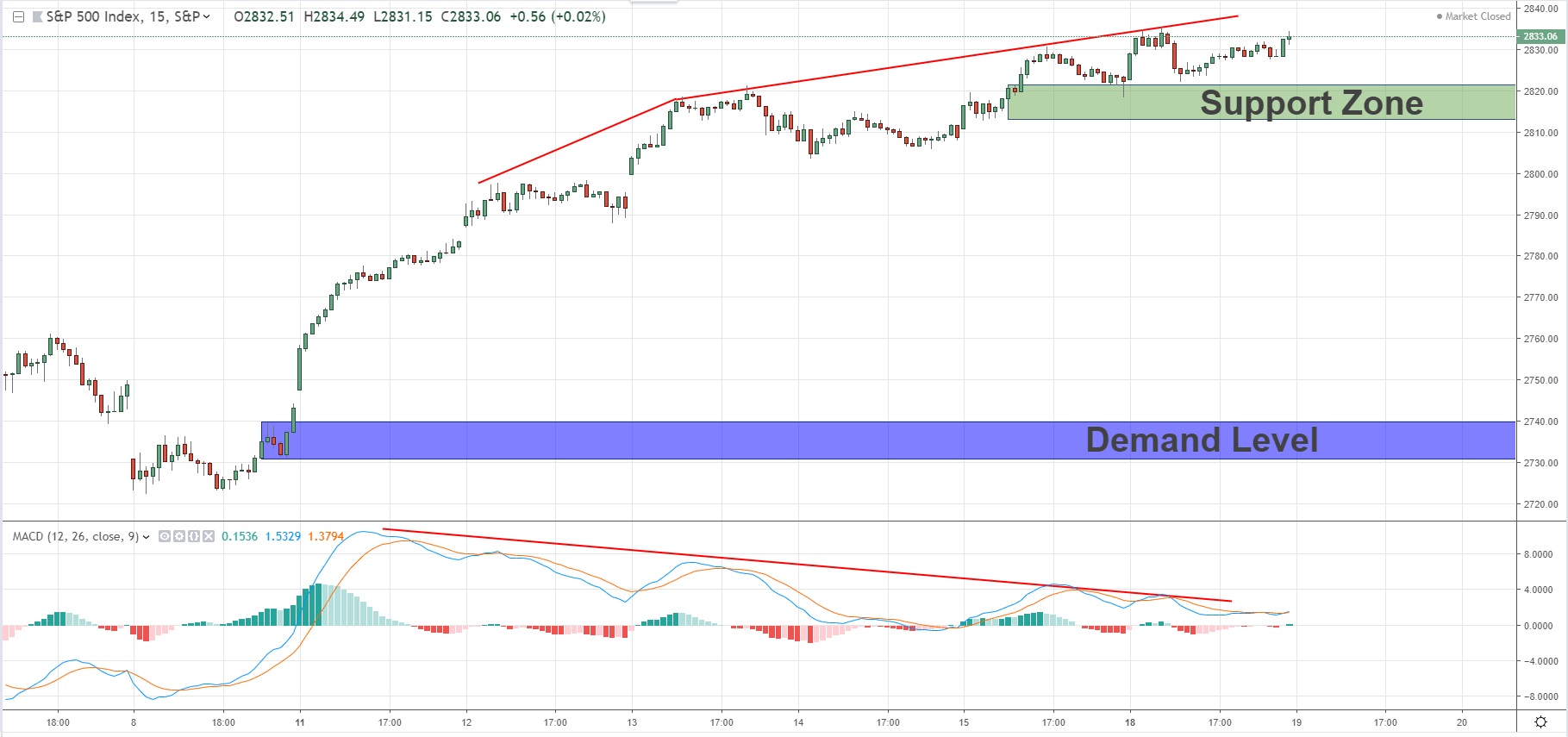 On the 15 minutes chart of SPX500, we can see very clearly the divergence between MACD and the price highs.
The divergence on the MACD indicator is not a signal for me to sell, it just tells me that the uptrend we can see on the 15 minutes chart is powerless, there are 2 options I'm waiting for to sell.
1 – if the price will breakout the support below I'll look for price action setup to sell,
2 – Sell at 2870.00 on the first touch, it's a great supply that we can see on the daily chart.
In both cases, the demand below will be the first target and the final target is 2400.00 zones.
WE FUND FOREX TRADERS!
The5%ers let you trade the company's capital, You get to take 50% of the profit, we cover the losses. Get your trading evaluated and become a Forex funded account trader.
Get Your Forex Funded Trading Account