The 5%ers' Blog
Long Term Price Action Analysis For USOIL 20/11/2018
November 20, 2018 | 9:31 am | The 5%ers' Blog
November 20, 2018 | 9:31 am
The 5%ers' Blog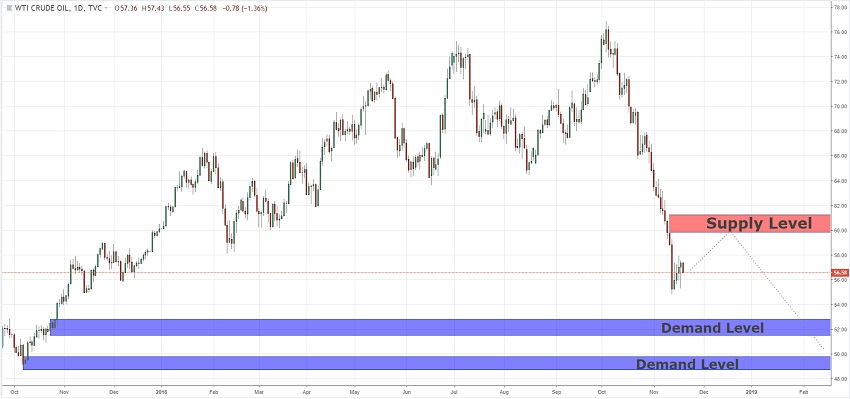 For the long terms, as we can see on the daily chart, the USOIL is in a strong bearish momentum, I marked the next fresh supply&demand as a critical key level to look for a position, Above us there is a great supply level which can be a continuation of sell position, if the price will return that level I'll sell there, my first target will be the demand below, and the Final target is the demand at the bottom.  As a price action forex trader, I trade only with limit orders.
The5ers – The best Funded Account Program For Forex Traders.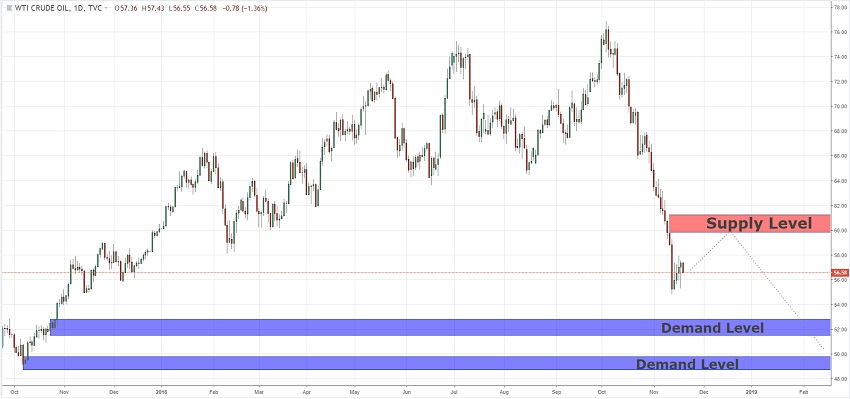 WE FUND FOREX TRADERS!
The5%ers let you trade the company's capital, You get to take 50% of the profit, we cover the losses. Get your trading evaluated and become a Forex funded account trader.
Get Your Forex Funded Trading Account