The 5%ers' Blog
Long Terms Price Action Analysis For BTC/USD
May 8, 2019 | 8:32 am | The 5%ers' Blog
May 8, 2019 | 8:32 am
The 5%ers' Blog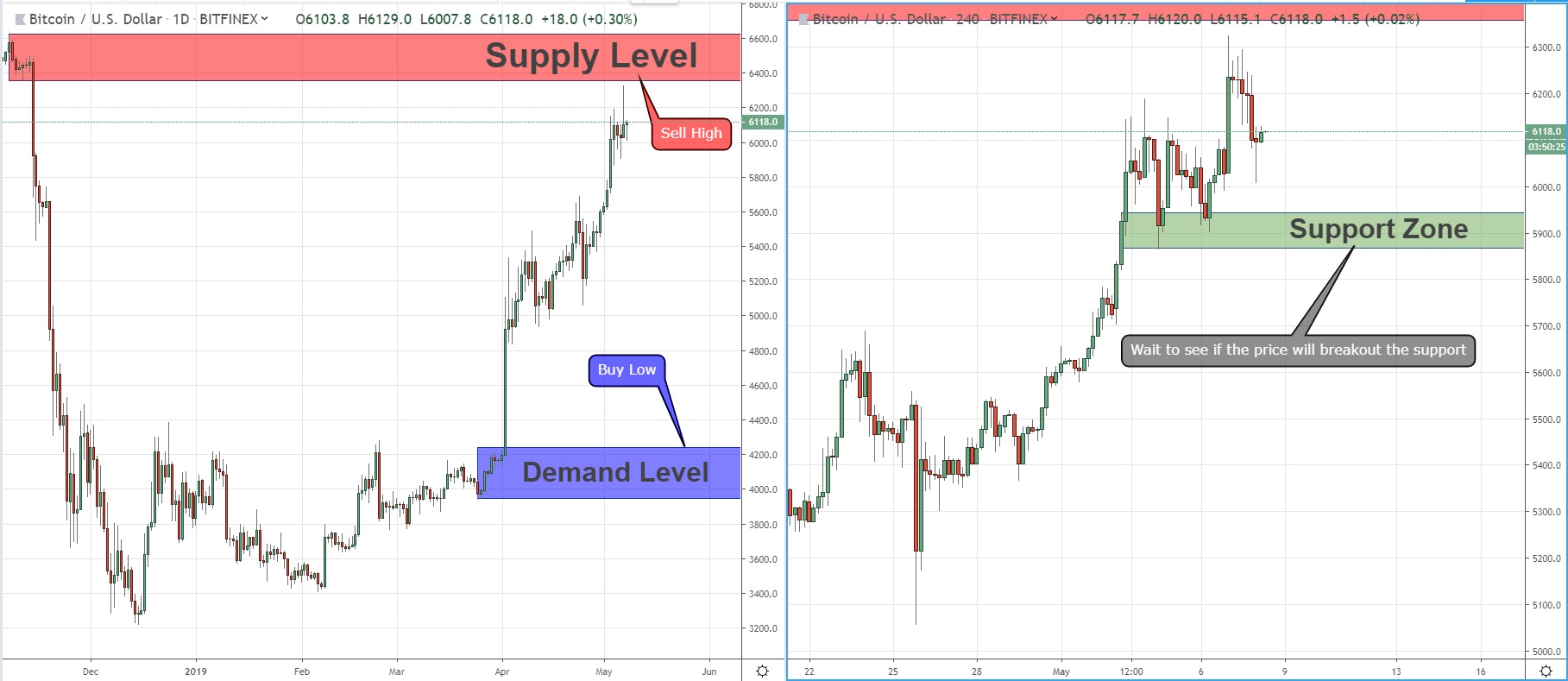 Wednesday 08/05/2019
The BTC/USD just arrived at a significant supply level that we can see on the 1D chart.
It seems the price maybe already touch this supply but it's not sure.
For now, there are 2 options to act:
1 – If the BTC/USD price will move up again toward the supply level and touch again the supply above,
it's a great opportunity to sell high. the demand below on the 1D chart will be the long term target,
2 – If the price will breakout the support below, it indicates that the price probably won't touch again the supply above and we should look for price action setup to sell BTCUSD.
WE FUND FOREX TRADERS!
The5%ers let you trade the company's capital, You get to take 50% of the profit, we cover the losses. Get your trading evaluated and become a Forex funded account trader.
Get Your Forex Funded Trading Account