The 5%ers' Blog
Oil Continues Down Although Large Crude Oil Inventory Found
July 3, 2019 | 3:00 pm | The 5%ers' Blog
July 3, 2019 | 3:00 pm
The 5%ers' Blog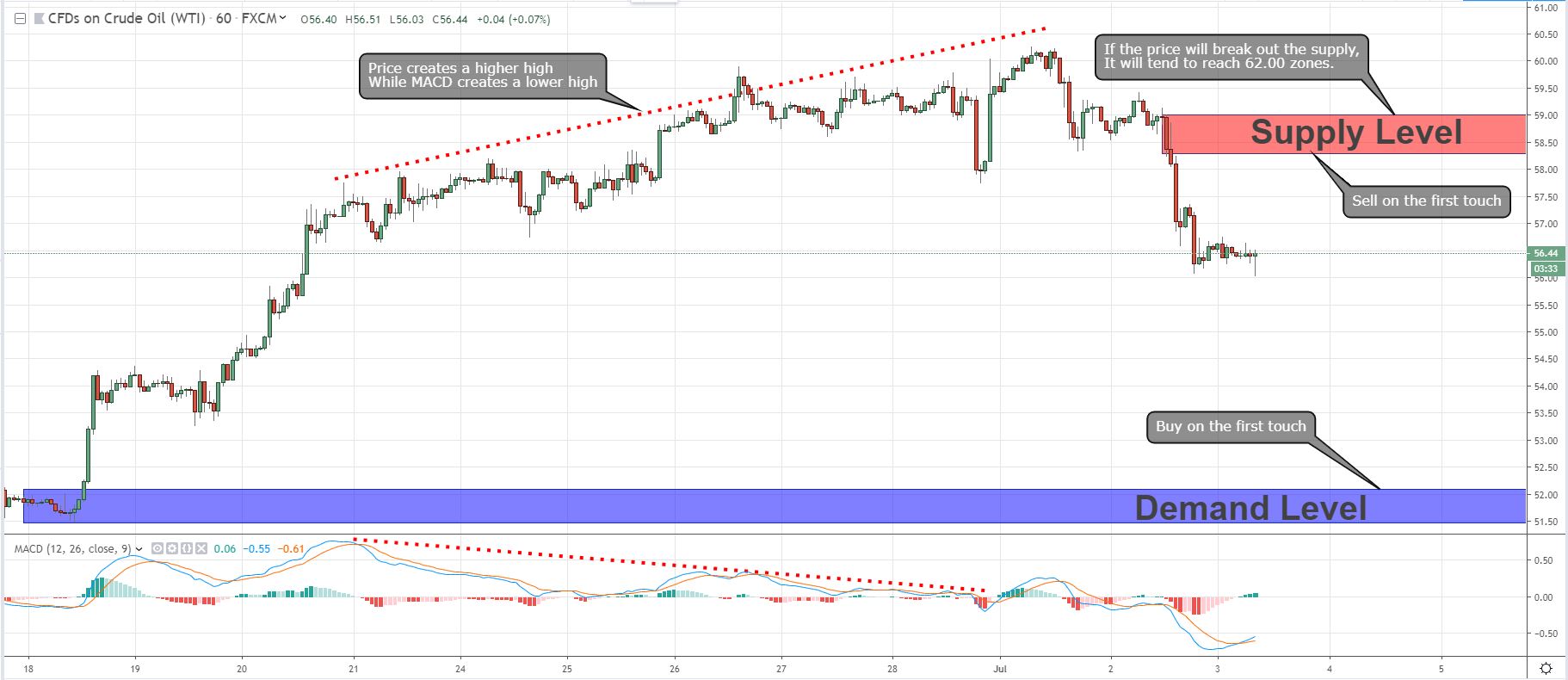 Wednesday 03/07/2019
A significant Divergence Between MACD and Crude Oil Price Highs.
Yesterday, the OPEC succeeded to extend their agreement to cut production for crude oil until 2020.
Also, The American Petroleum Institute (API) declared that they had found another large inventory of crude oil. Despite this good news USOIL price continues down.
In the H1 chart, there is a final drop from yesterday, which has now changed the bullish momentum to bearish.
The change happened after a significant divergence between the MACD indicator and the price highs, while the price created a higher high the MACD created lower high.
This change indicates that the downtrend has probably just begun and that we should look for an opportunity to sell USOIL. It seems the price tends to reach 52.00 zones.
For now, the correct level to sell USOIL is at the supply above and then the target should be at 52.00 zones which is the demand below.
This demand is also a great level to buy USOIL as a long term position. If the price breakout the demand and continues down, it indicates that the long term momentum has also changed to bearish.
WE FUND FOREX TRADERS!
The5%ers let you trade the company's capital, You get to take 50% of the profit, we cover the losses. Get your trading evaluated and become a Forex funded account trader.
Get Your Forex Funded Trading Account