The 5%ers' Blog
Opportunity For Long Term Sell Position On The DAX index 17/09/2018
September 17, 2018 | 11:36 am | The 5%ers' Blog
September 17, 2018 | 11:36 am
The 5%ers' Blog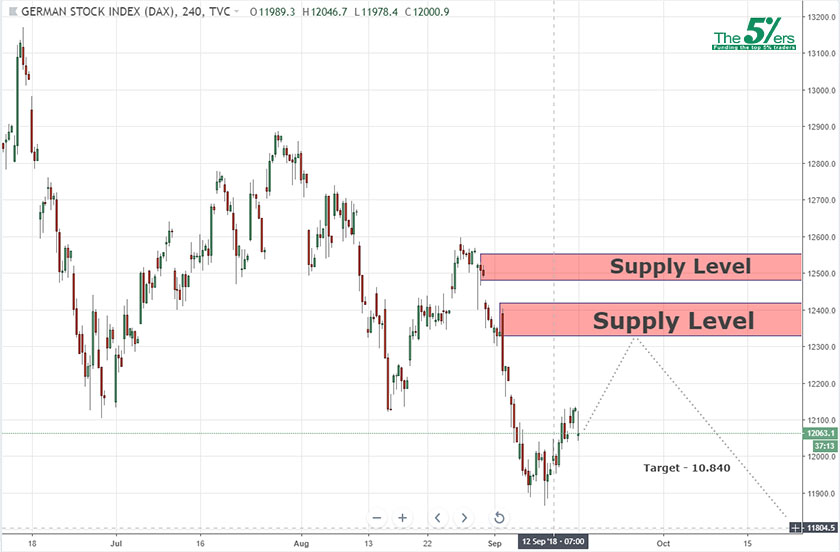 As we can see on daily and weekly charts, the DAX index is bearish at the long terms.
For the long terms, I believe the DAX is on his way to reach 10.840 zones, that because it is the next Fresh demand that can stop this bearish momentum. The supply levels above are a great continuation Levels, I'll sell at the first one if the price will reach that supply, and if the price will break out the first One, I'll sell again at the one at the top. in both cases, the target will be 10.840 zones.
The5ers Fund offers the most extraordinary growth scheme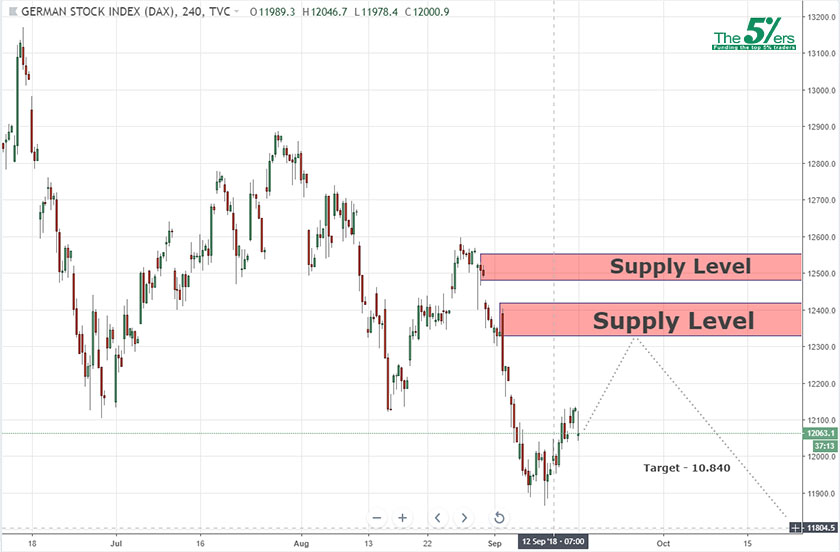 WE FUND FOREX TRADERS!
The5%ers let you trade the company's capital, You get to take 50% of the profit, we cover the losses. Get your trading evaluated and become a Forex funded account trader.
Get Your Forex Funded Trading Account