The 5%ers' Blog
Price Action Analysis GBPUSD 16/12/2018
December 16, 2018 | 9:39 am | The 5%ers' Blog
December 16, 2018 | 9:39 am
The 5%ers' Blog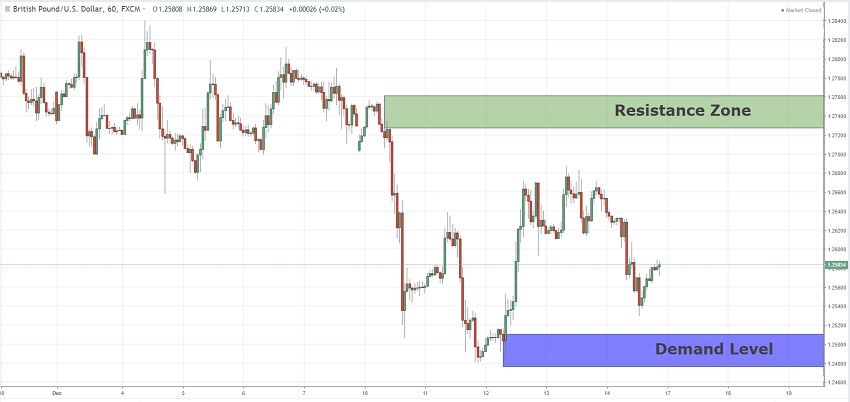 First, i would like to mention that all GBP pairs are still under the impact of the Brexit issue and can be more risky than other pairs, 
As we can see on the chart i attached, there is a great demand below us, this demand brokeout the  last high of the downtrend from the left with one fast movement, that create a pattern called Quasimodo, usually very relaiable pattern, i'll wait for the price at this demand to open buy position and my target will be the resistance above.
The5ers – We Fund The Top Forex Traders.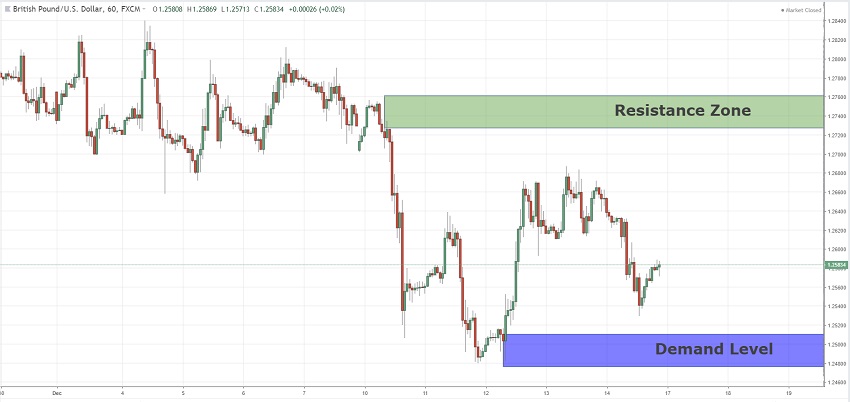 WE FUND FOREX TRADERS!
The5%ers let you trade the company's capital, You get to take 50% of the profit, we cover the losses. Get your trading evaluated and become a Forex funded account trader.
Get Your Forex Funded Trading Account