The 5%ers' Blog
Price Action Analysis With MACD Indicator For The DAX Index
March 10, 2019 | 12:40 pm | The 5%ers' Blog
March 10, 2019 | 12:40 pm
The 5%ers' Blog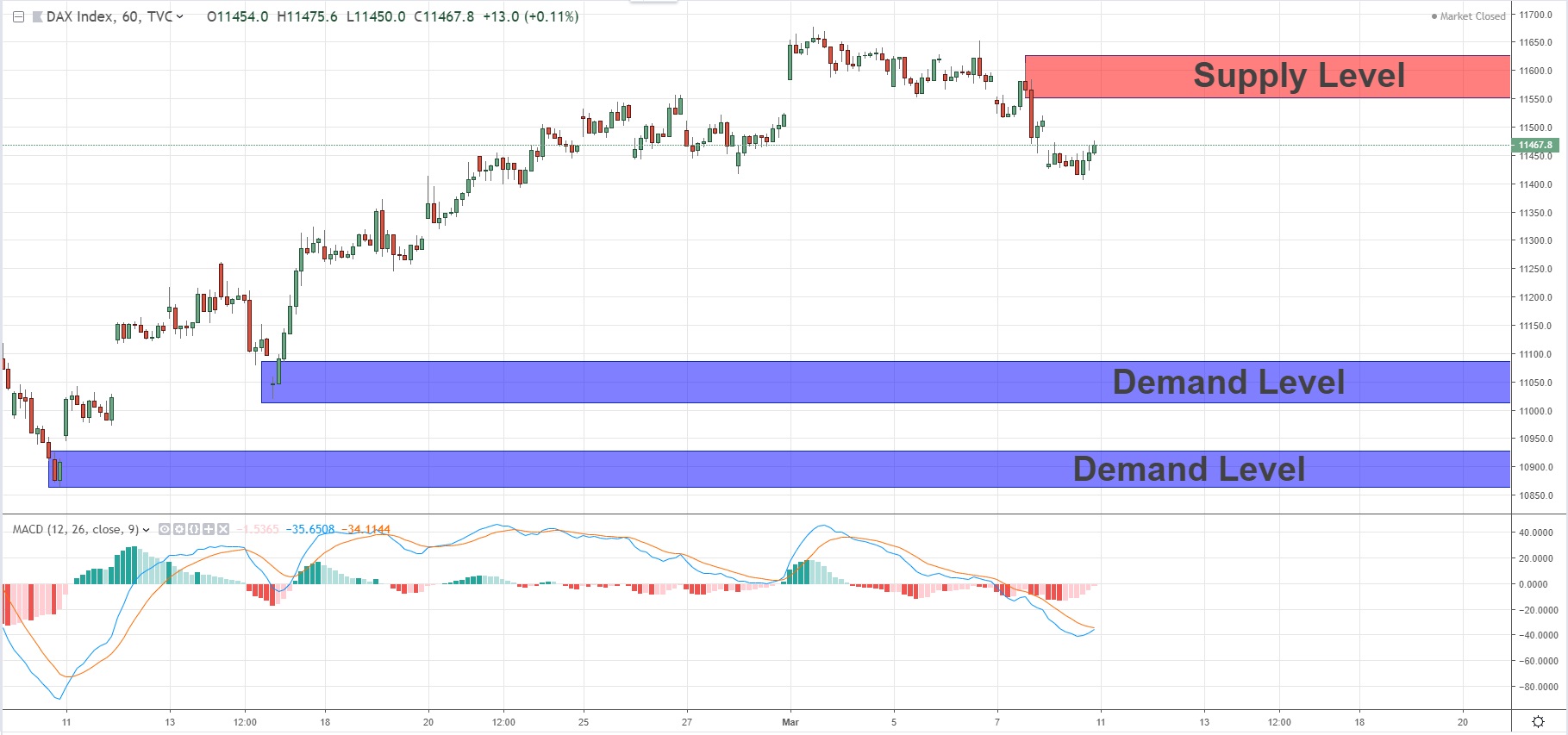 It seems that the DAX index has changed the momentum from bullish to bearish and the price action now on his way to reach the demand below or even the one at The bottom,
Also, the MACD indicator seems to be on his negative side on the H1 chart,
Therefore, I'll look for a sell position,
The supply above looks like a great Continuation level for sell position, my first target will be the demand below, and the final target is demand at the bottom,
WE FUND FOREX TRADERS!
The5%ers let you trade the company's capital, You get to take 50% of the profit, we cover the losses. Get your trading evaluated and become a Forex funded account trader.
Get Your Forex Funded Trading Account