The 5%ers' Blog
Price Action Key Levels For XAU/USD 09/01/2019
January 9, 2019 | 11:20 am | The 5%ers' Blog
January 9, 2019 | 11:20 am
The 5%ers' Blog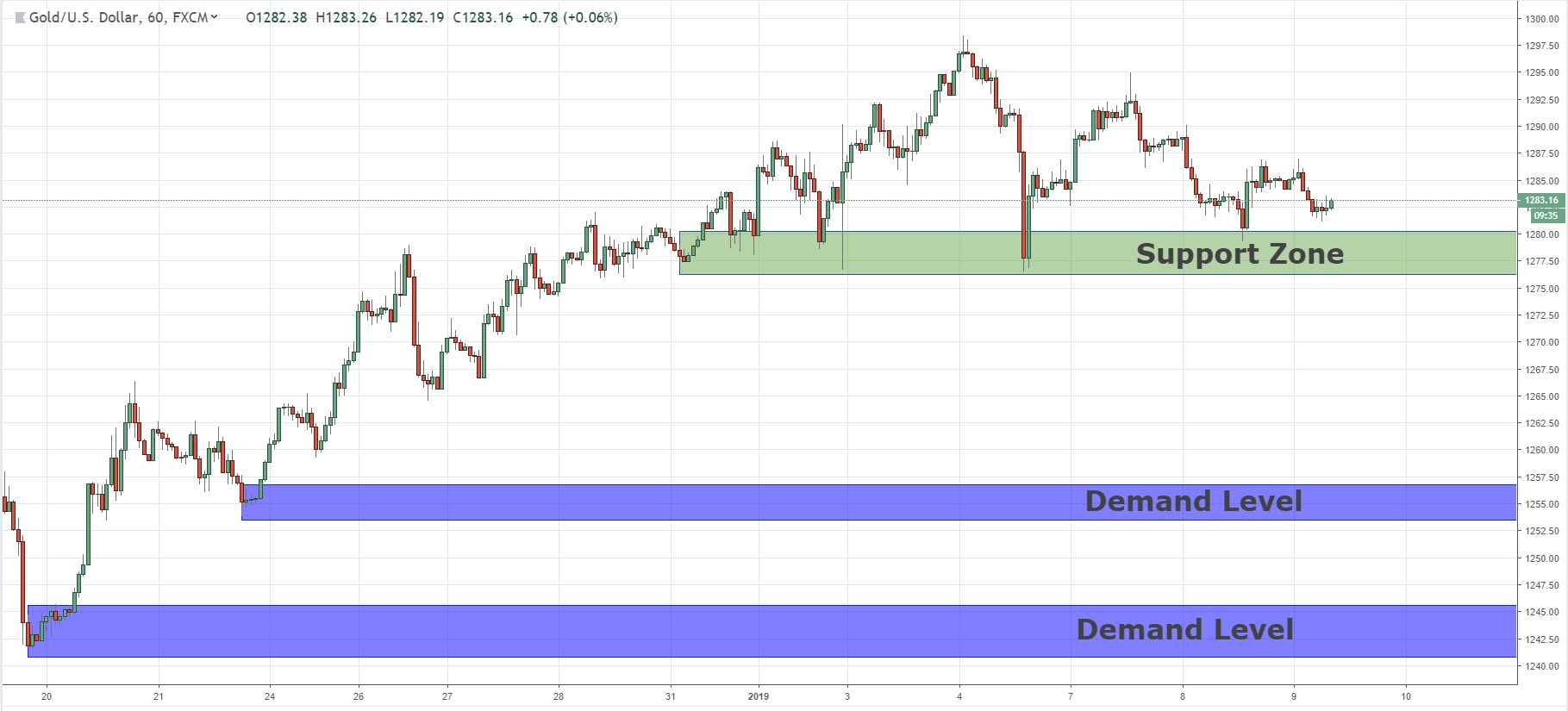 As a price action forex trader, I trade only at supply or demand levels, those levels also function as a final target for my positions, in the picture I attached we can see the support zone Below, if the price will breakout this support it indicates the price tends to reach the demand below and maybe the demand at the bottom, if the price will break the support, I'll look For price action setup for sell position, I'll usually look for a new fresh supply that broke the support, and if I'll find what I look for, I'll sell there, my first target will be the demand Below, and the final target will the demand at the bottom which is also a great demand for buy position.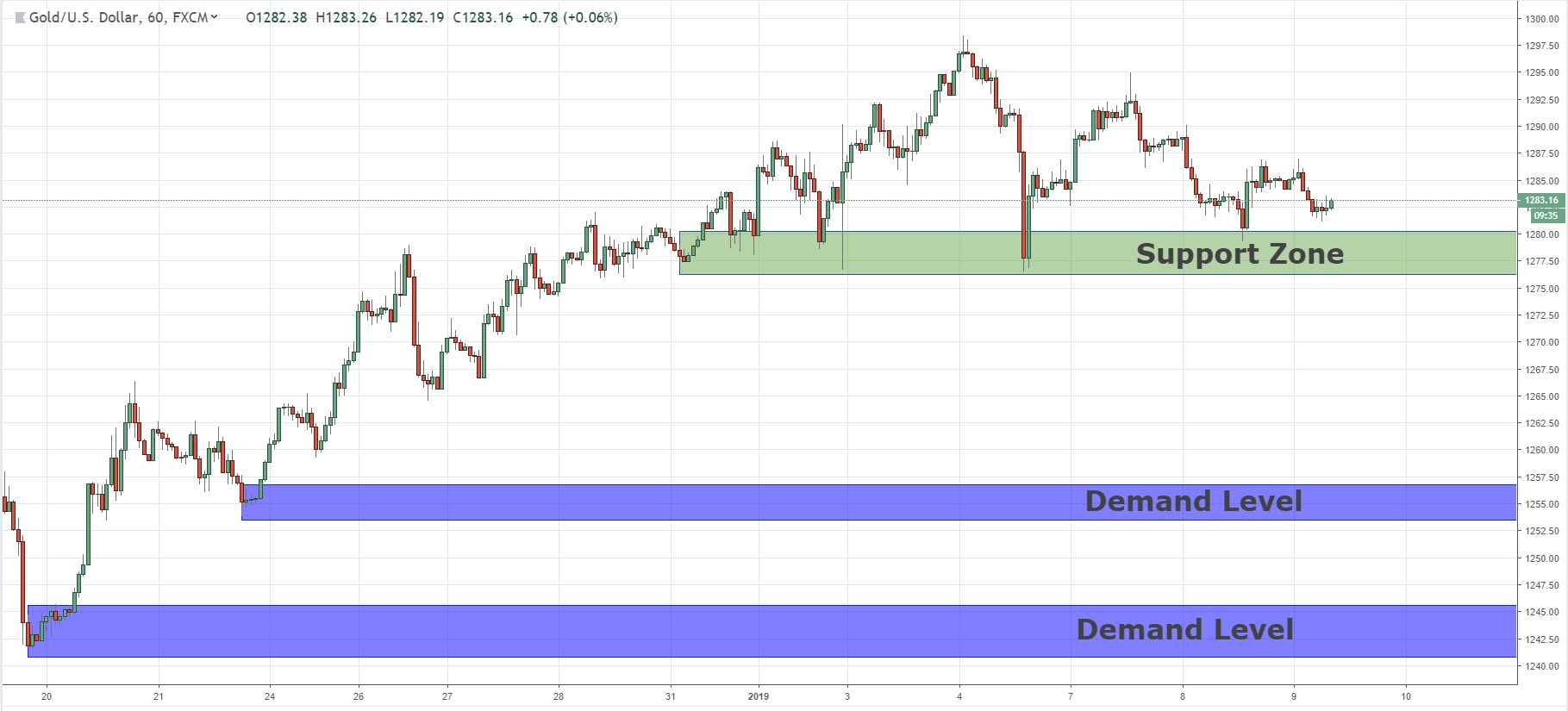 WE FUND FOREX TRADERS!
The5%ers let you trade the company's capital, You get to take 50% of the profit, we cover the losses. Get your trading evaluated and become a Forex funded account trader.
Get Your Forex Funded Trading Account