The 5%ers' Blog
Price Goes Against Compression In USD/CHF 28/01/2019
January 28, 2019 | 1:16 pm | The 5%ers' Blog
January 28, 2019 | 1:16 pm
The 5%ers' Blog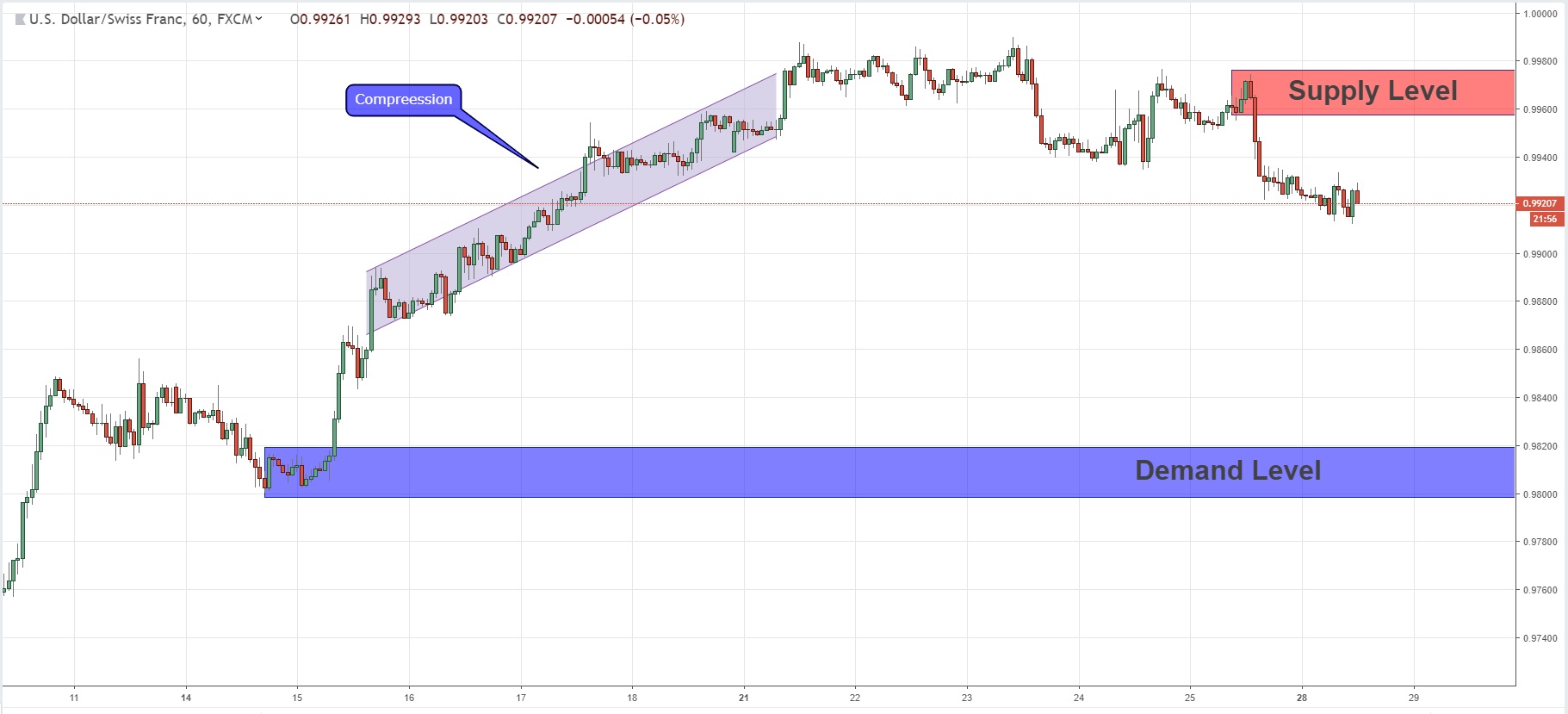 I have marked on the chart the Compression area in a channel, as we can see the USDCHF price now goes against that compression area from the left, Compression is a situation Where the price moves up or down easily and slowly, picks all the orders on his way, struggling to move up or down, when the price goes against Compression it usually safer, above Us, there is a great supply level, I'll sell at this supply if the price retrace there and my target will be the demand below.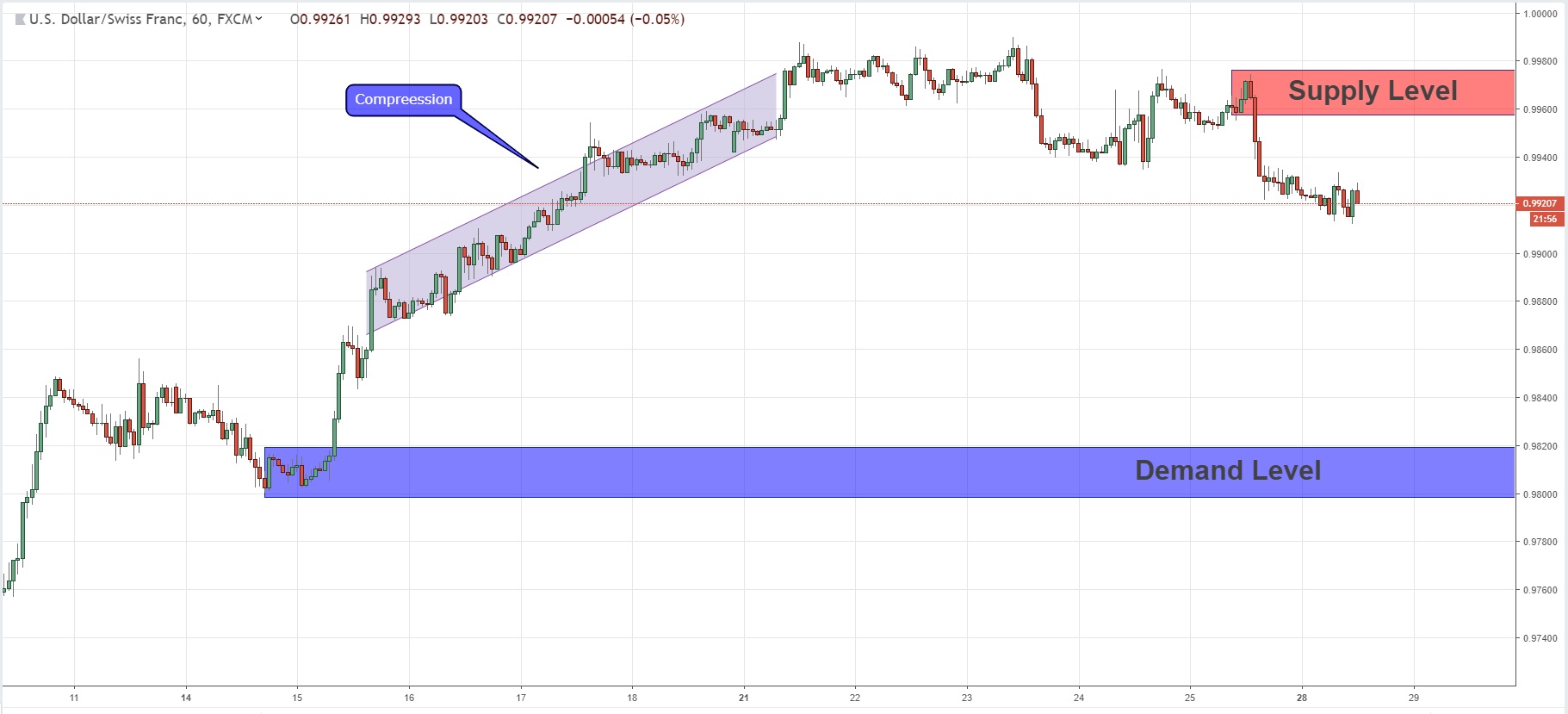 WE FUND FOREX TRADERS!
The5%ers let you trade the company's capital, You get to take 50% of the profit, we cover the losses. Get your trading evaluated and become a Forex funded account trader.
Get Your Forex Funded Trading Account