The 5%ers' Blog
Quasimodo Level In Weekly Chart SPX500
March 14, 2019 | 5:40 pm | The 5%ers' Blog
March 14, 2019 | 5:40 pm
The 5%ers' Blog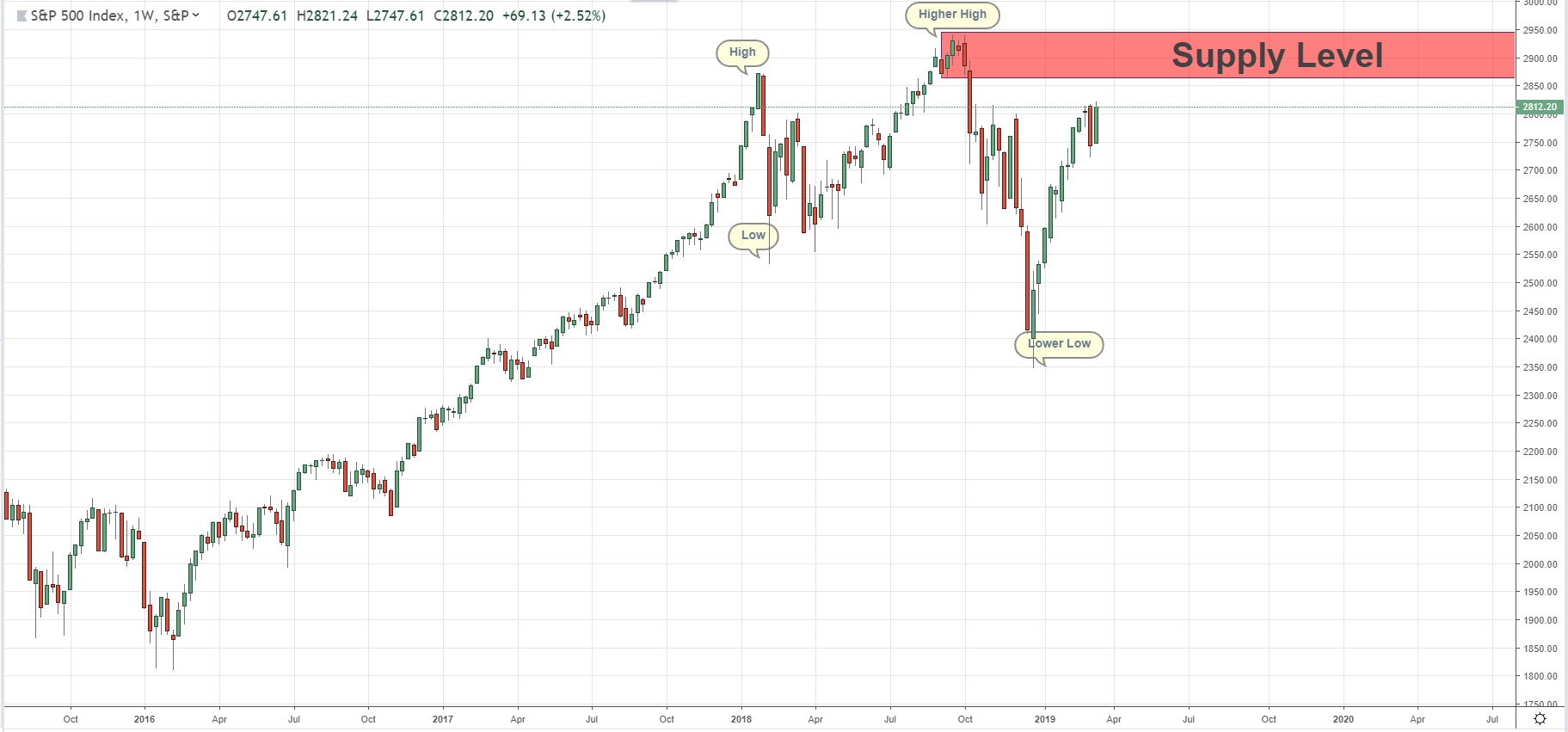 14/03/19
For the long term traders, I marked the supply above as a great Quasimodo level for sell position on SPX500,
The situation of high, low, higher high, and then lower low Creates the Quasimodo pattern which considers as a very reliable pattern,
I'll sell at the supply level above and my target will be the last low.
WE FUND FOREX TRADERS!
The5%ers let you trade the company's capital, You get to take 50% of the profit, we cover the losses. Get your trading evaluated and become a Forex funded account trader.
Get Your Forex Funded Trading Account