Trading Strategy
Simple Trading Strategy Cross Over Moving Average
January 10, 2020 | 9:22 am | The 5%ers' Blog > Trading Strategy
January 10, 2020 | 9:22 am
The 5%ers' Blog > Trading Strategy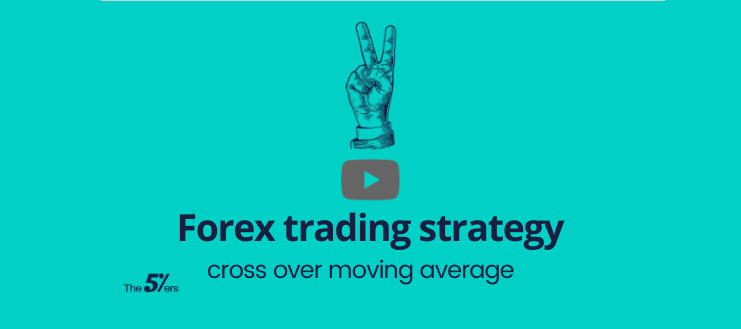 Welcome to The 5%ers forex trading strategy video. 
This video will demonstrate a trading strategy called the cross over moving average.
We combined two moving average with different intervals, the RSI indicator, and Stochastic oscillator.
This strategy provides strong signals and accurate tips for entries and exits.
It helps the trader to choose the right direction in the market.
Time frame: Can work in Any Time Frame.
Currency: All majors and cross majors.
Indicators & Tools:
5 EMA (exponential moving average)
10 EMA (exponential moving average)
Stochastic Oscillator (14, 3, 3),
RSI (14, 70, 30).
Click here for our complete guide – Supply and demand forex the highest accuracy method
If you want to receive an invitation to our weekly forex analysis live webinars.
Sign up for our Newsletter.
Subscribe to our youtube channel
Click here to check how to get qualified
Click here to check our funding programs
WE FUND FOREX TRADERS!
The5%ers let you trade the company's capital, You get to take 50% of the profit, we cover the losses. Get your trading evaluated and become a Forex funded account trader.
Get Your Forex Funded Trading Account