Trading Room
SPX500 – Confluence of MACD Divergence And Fresh Supply
December 3, 2019 | 3:47 pm | The 5%ers' Blog > Trading Room
December 3, 2019 | 3:47 pm
The 5%ers' Blog > Trading Room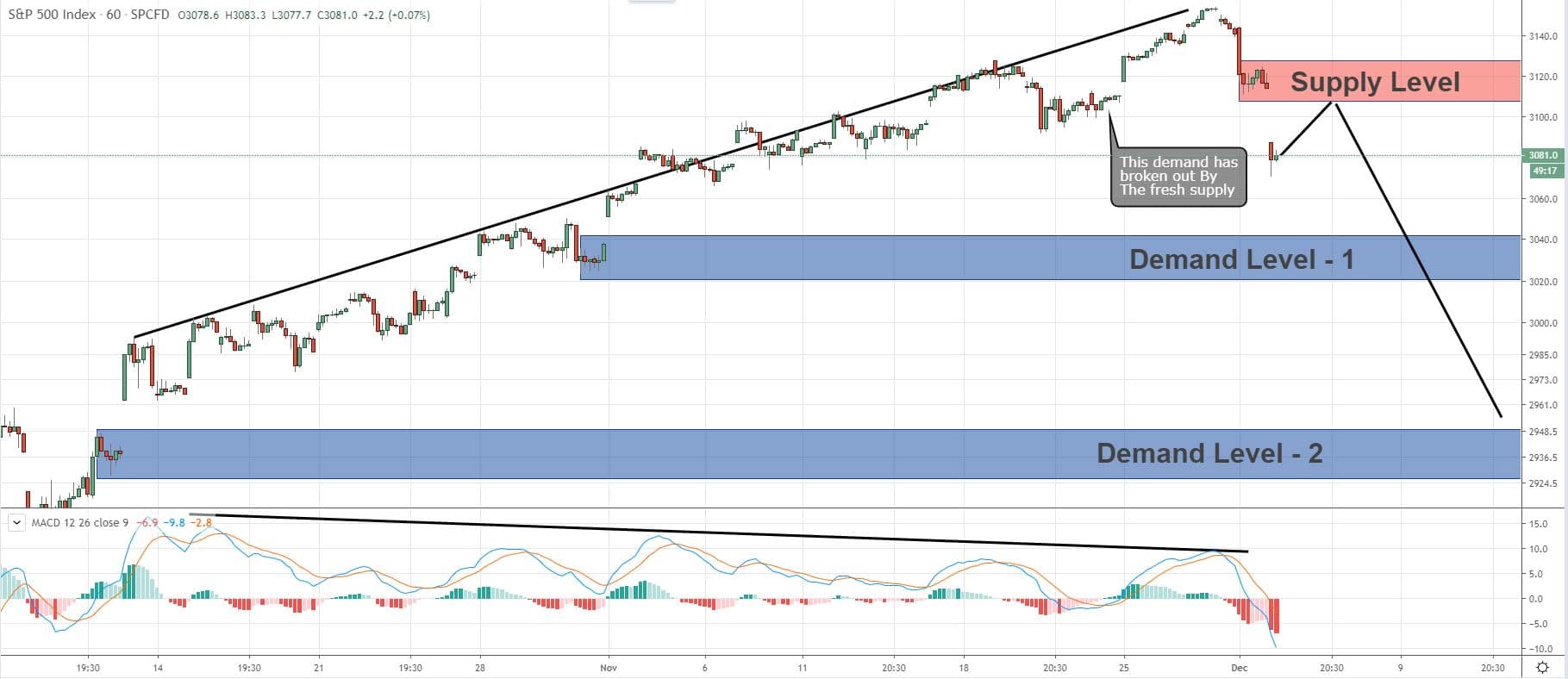 GAP Down Creates Fresh Supply Above
In the wide picture, the SPX500 index is in zones of records and therefore it's safer now to look for the reversal signal.
We can also see a significant MACD divergence and it's the first time in the past two months the MACD fall below 0.00 value in the H1 chart.
The price opens this trading day with a huge GAP down and this creates fresh supply above.
Yesterday ends when the price based on the demand from the left which also the last low of the recent uptrend.
The GAP down from today broke out the demand and that indicates a strong supply above.
All this together indicates that the price has changed the momentum from bullish to bearish and creates a signal for sell position.
The fresh supply above is a great level to sell SPX500 index hopefully the price will retrace this level.
The first target will be the demand – 1 in the picture which is 3040.00 zones.
The final target for this sell position will be the demand – 2 in the picture which is 2950.00 zones.
WE FUND FOREX TRADERS!
The5%ers let you trade the company's capital, You get to take 50% of the profit, we cover the losses. Get your trading evaluated and become a Forex funded account trader.
Get Your Forex Funded Trading Account