Trading Room
SPX500 – MACD Divergence Indicates for Reversal Opportunity to Become Soon
November 17, 2019 | 11:53 am | The 5%ers' Blog > Trading Room
November 17, 2019 | 11:53 am
The 5%ers' Blog > Trading Room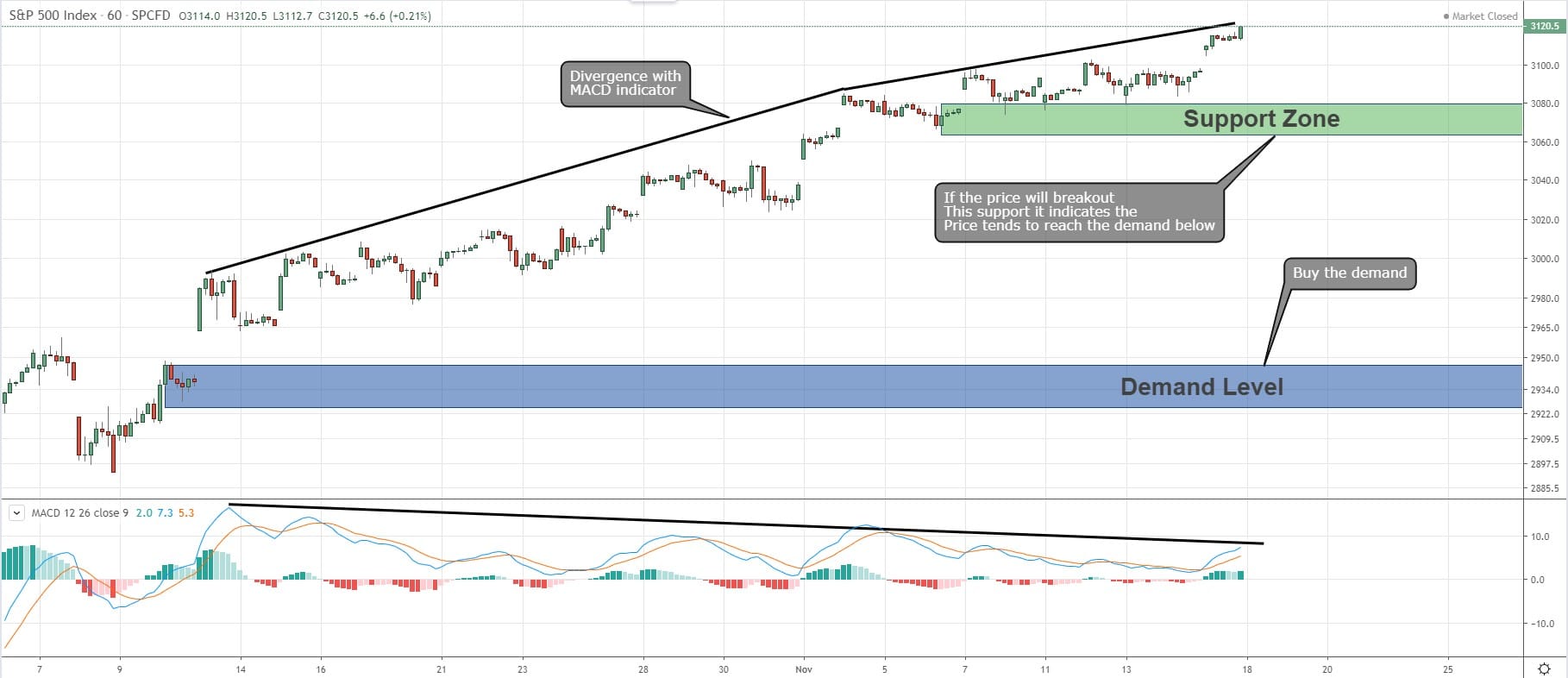 What is The Right Timing to Sell SPX500 Index?
The US indices have ended the last week with new records.
Technically, when the price of any assets is in the new record and after a significant uptrend I'll prefer to look for a reversal signal.
As we can see in the H1 time frame chart, the SPX500 index is in a significant uptrend but also significant MACD divergence.
While the price creates a higher height for the last seven days, the MACD indicator creates lower heights which indicates the buyers running out of power.
The MACD divergence indicates a reversal opportunity but cannot provide us the right timing for reversal position.
Therefore, I'll look for confirmation in the price action, the support below will be the confirmation zone for now.
This support is the last low of the current uptrend if the price will break down the support it indicates the momentum changed from bullish to bearish.
If that happened it will be the right signal to look for a price action setup to sell the SPX500 index.
The demand below will be the target for this sell position and also a great demand for buy position as well.
WE FUND FOREX TRADERS!
The5%ers let you trade the company's capital, You get to take 50% of the profit, we cover the losses. Get your trading evaluated and become a Forex funded account trader.
Get Your Forex Funded Trading Account