The 5%ers' Blog
Swing Analysis USOIL 24/05/18
May 24, 2018 | 12:59 pm | The 5%ers' Blog
May 24, 2018 | 12:59 pm
The 5%ers' Blog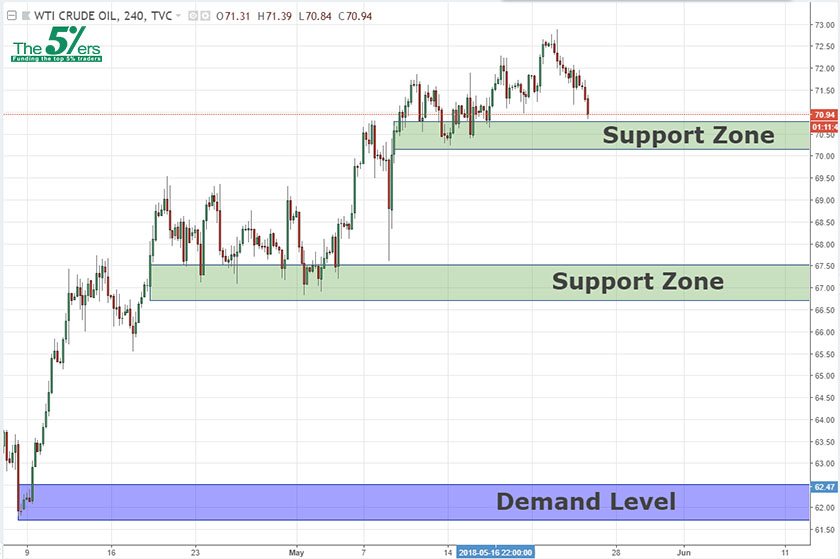 The USOIL is after a nice uptrend, the price now is holding on a support zone,
If the price will breakout this support it indicates the price tends to reach the
Support below and maybe even the demand at the bottom, if the support will be
Brake i'll look for P"A setup for sell position, my first target is the support at 67.50,
And the final target will be the demand at the bottom which is also a great level of buy position.
The5%ers – Highly Rewarding Forex Trading Career Program.
Our Tradingview Channel: https://www.tradingview.com/chart/USOIL/WXDsF8Vy-Swing-Analysis-USOIL-24-05-18/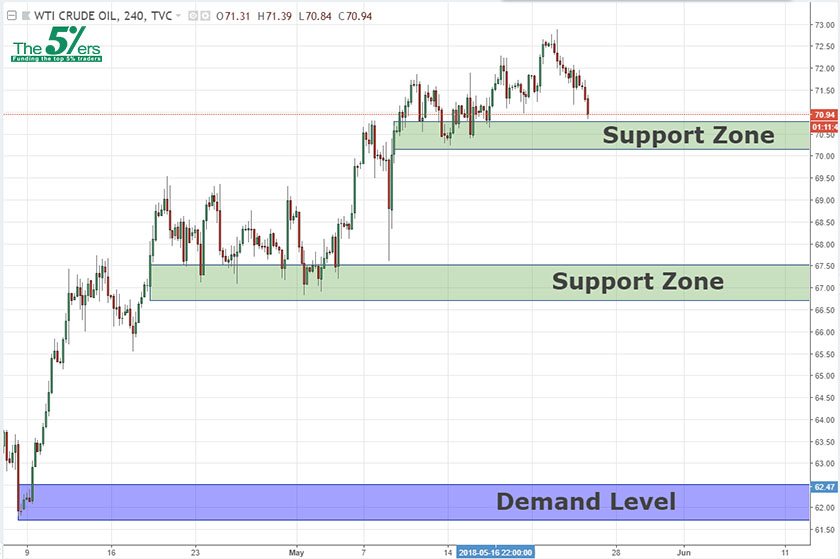 WE FUND FOREX TRADERS!
The5%ers let you trade the company's capital, You get to take 50% of the profit, we cover the losses. Get your trading evaluated and become a Forex funded account trader.
Get Your Forex Funded Trading Account