The 5%ers' Blog
Swing Key Levels For The DAX Index
May 12, 2019 | 11:55 am | The 5%ers' Blog
May 12, 2019 | 11:55 am
The 5%ers' Blog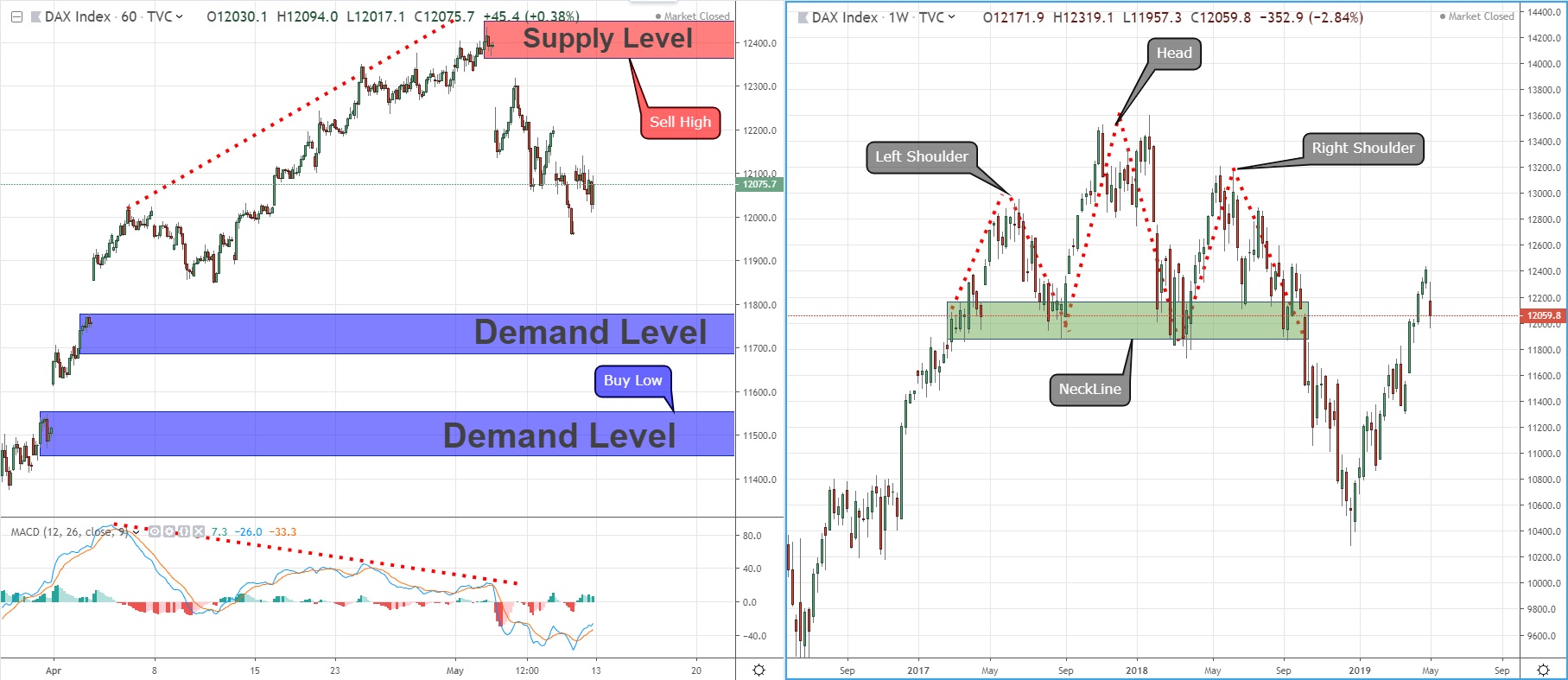 Sunday 12/05/2019
Combination Between Fresh Supply and MACD Divergence
For the long term, the DAX index is in bearish momentum.
On the weekly chart, we can see clear head & shoulders patterns at the top.
For now, the price is just back to the neckline of the pattern that broke out in October 2018.
In the 1H chart, if we look for a reason to sell, it will be the supply above which is where the price fell down with a gap a week ago.
Also, the divergence between the MACD and the price. if the price will retrace to that supply, it will be a great opportunity for sell position.
The first target will be the demand below and the final target is the demand at the bottom which is also a great demand for buy position.
WE FUND FOREX TRADERS!
The5%ers let you trade the company's capital, You get to take 50% of the profit, we cover the losses. Get your trading evaluated and become a Forex funded account trader.
Get Your Forex Funded Trading Account