The 5%ers' Blog
Swing Key Levels USOIL 30/07/18
July 30, 2018 | 1:13 pm | The 5%ers' Blog
July 30, 2018 | 1:13 pm
The 5%ers' Blog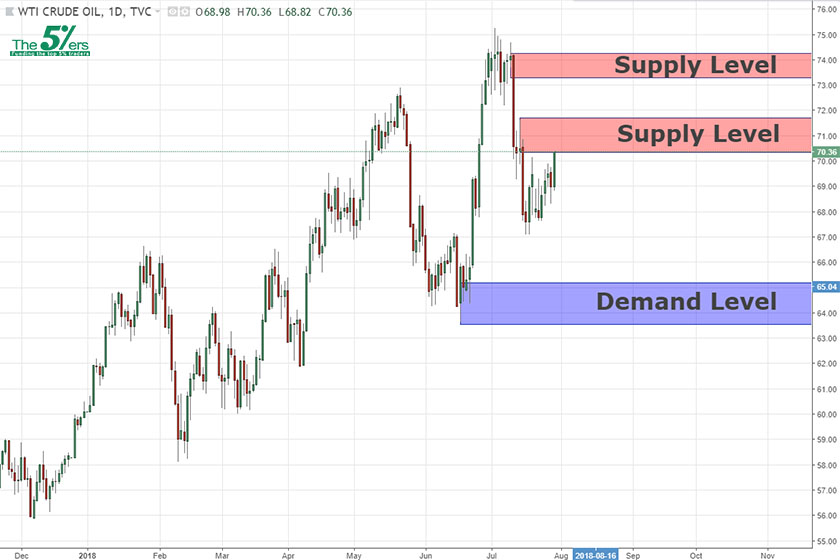 The USOIL have just arrived in a fresh supply level, it is a great level to sell, for the long/swing terms it seems the price tends to reach the demand below, which is also my target, if the price will break this supply I'll open a new sell position at the supply at the top and the target remain the demand below.
The5%ers Proprietary Trading Fund will double your trading balance every 10% profit.
Our Tradingview Channel: https://uk.tradingview.com/chart/USOIL/QehWsMON-Swing-Key-Levels-USOIL-30-07-18/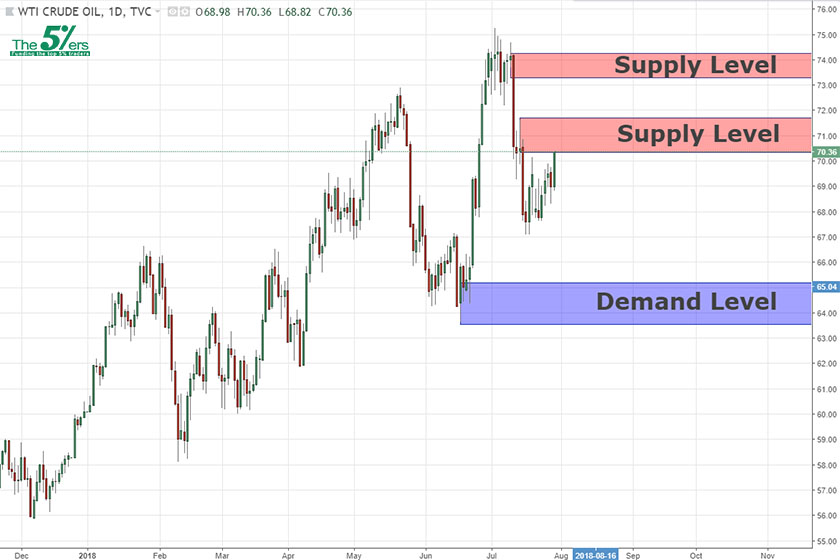 WE FUND FOREX TRADERS!
The5%ers let you trade the company's capital, You get to take 50% of the profit, we cover the losses. Get your trading evaluated and become a Forex funded account trader.
Get Your Forex Funded Trading Account