The 5%ers' Blog
Swing Price Action Analysis For EURUSD, CADCHF, And S&P500 Index By The5ers Proprietary Trading Fund.
November 25, 2018 | 3:21 pm | The 5%ers' Blog
November 25, 2018 | 3:21 pm
The 5%ers' Blog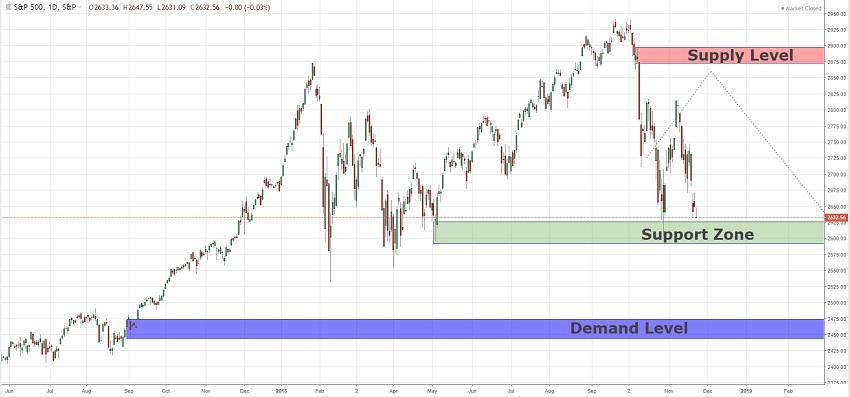 For the upcoming week of the Forex market, I choose 2 pairs and 1 index, which was most clear for me to read their price action and marked their key levels to look for positions. 
EURUSD – As we can see, the EURUSD created a great new supply on Friday, this supply is fresh and seems to hold unfiled orders, if the price will back to this supply before Creating A new low, I'll sell there as a continuation trade, my target will be the support zone below. for those who want to take it further, the next target is 1.0950.
CADCHF – the CADCHF is on bearish momentum at the moment, and seems he will stay bearish until the price reaches the demand below, the supply above us seems like a great Continuation level for sell position, i'll wait for the price to sell there and my target will be the demand below which is also a good level for buy position,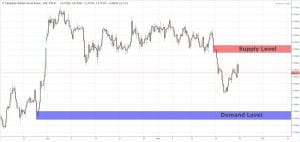 S&P 500 – The supply level above is the same supply i marked and mentioned in my last post on S&P 500, this supply is still relevant and if the price will return to that supply I'll Sell There, but for now, there is more chance the price will break the support that holds the price now, if that happens, I'll look for a new supply or other price action setup of sell position, My target, in that case, will be the demand below, if the price will start to rise up again, I'll sell at the supply above.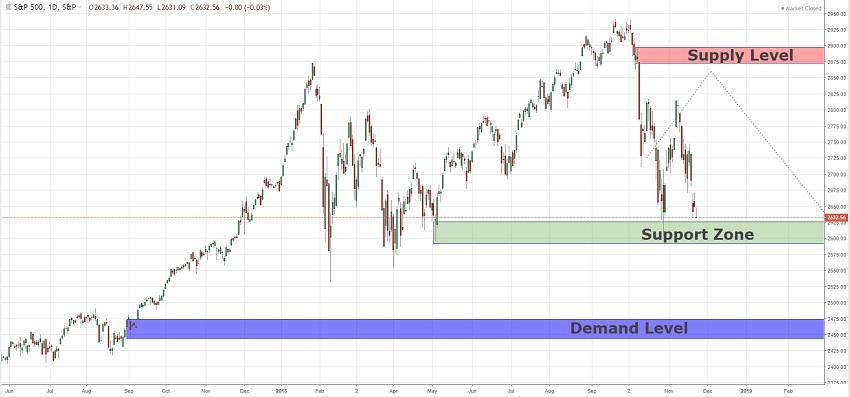 The5ers – We Fund The Top Forex Traders.
WE FUND FOREX TRADERS!
The5%ers let you trade the company's capital, You get to take 50% of the profit, we cover the losses. Get your trading evaluated and become a Forex funded account trader.
Get Your Forex Funded Trading Account