Trading Analysis
Expectations for an Interest-rate Cut, Push S&P500 to New High Record
July 14, 2019 | 11:52 am | The 5%ers' Blog > Trading Analysis
July 14, 2019 | 11:52 am
The 5%ers' Blog > Trading Analysis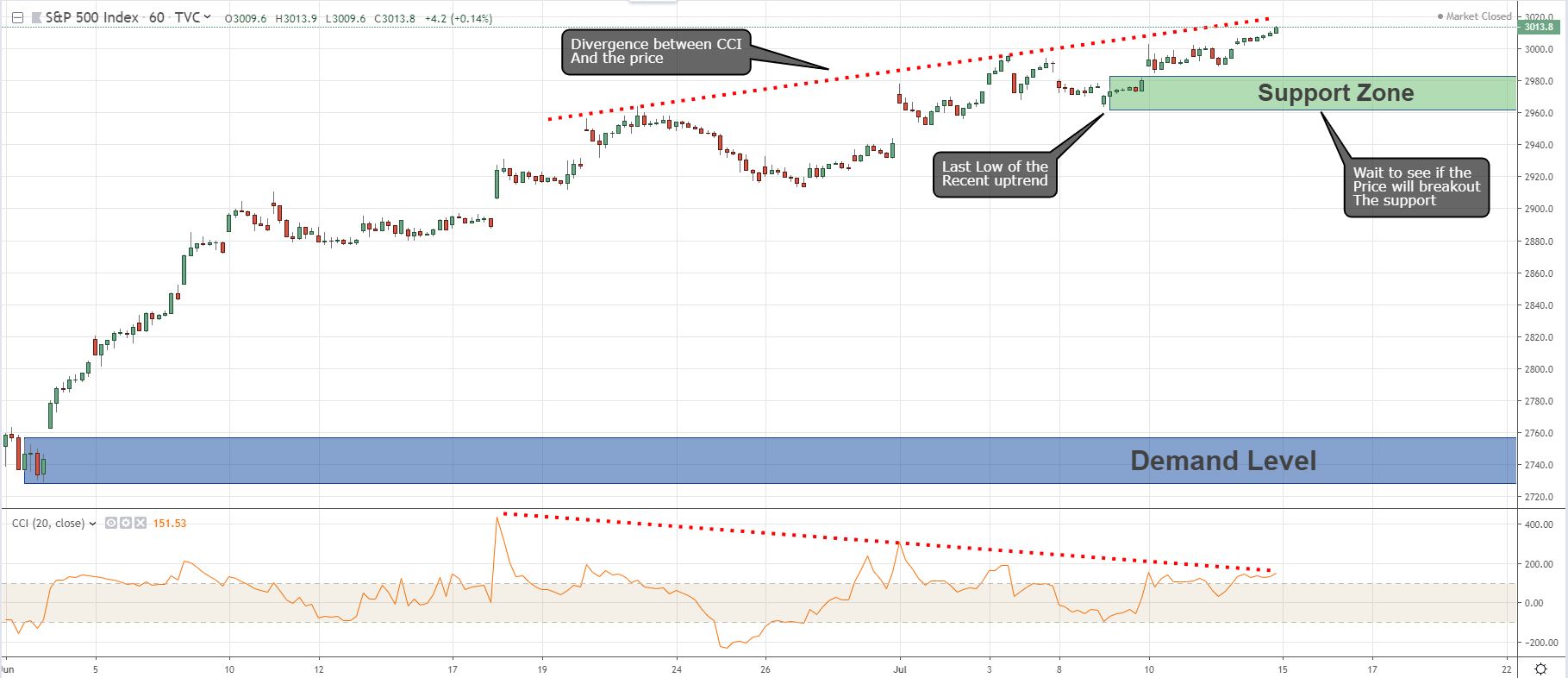 Sunday 14/07/2019
After S&P500 Reach New High Record, What are The Signals For Reversal Opportunity?
last week ended with new high records for the S&P500.
The main reason for the stock market to keep rising up is the high expectations for an interest-rate cut from the Federal Reserve.
These expectations came after Federal Reserve Chairman Jerome Powell testified before the Congress.
Usually, when the price is in a new high record it's the time to look for a reversal signal.
If we look in H1 chart on the S&P500, we can see a significant divergence between the price and the CCI indicator.
The CCI divergence indicates that the uptrend becomes powerless.
Combining two signals together is always a safer way to trade, so in addition to the CCI divergence, we should wait to see if the price will breakout the support below.
If that happens, we can start looking for price action setup of a sell position.
If this prediction will come true, the target for this sell position will be the demand at the bottom.
WE FUND FOREX TRADERS!
The5%ers let you trade the company's capital, You get to take 50% of the profit, we cover the losses. Get your trading evaluated and become a Forex funded account trader.
Get Your Forex Funded Trading Account