The 5%ers' Blog
The Reason Why it's Safer to Trade against Compression
July 4, 2019 | 3:38 pm | The 5%ers' Blog
July 4, 2019 | 3:38 pm
The 5%ers' Blog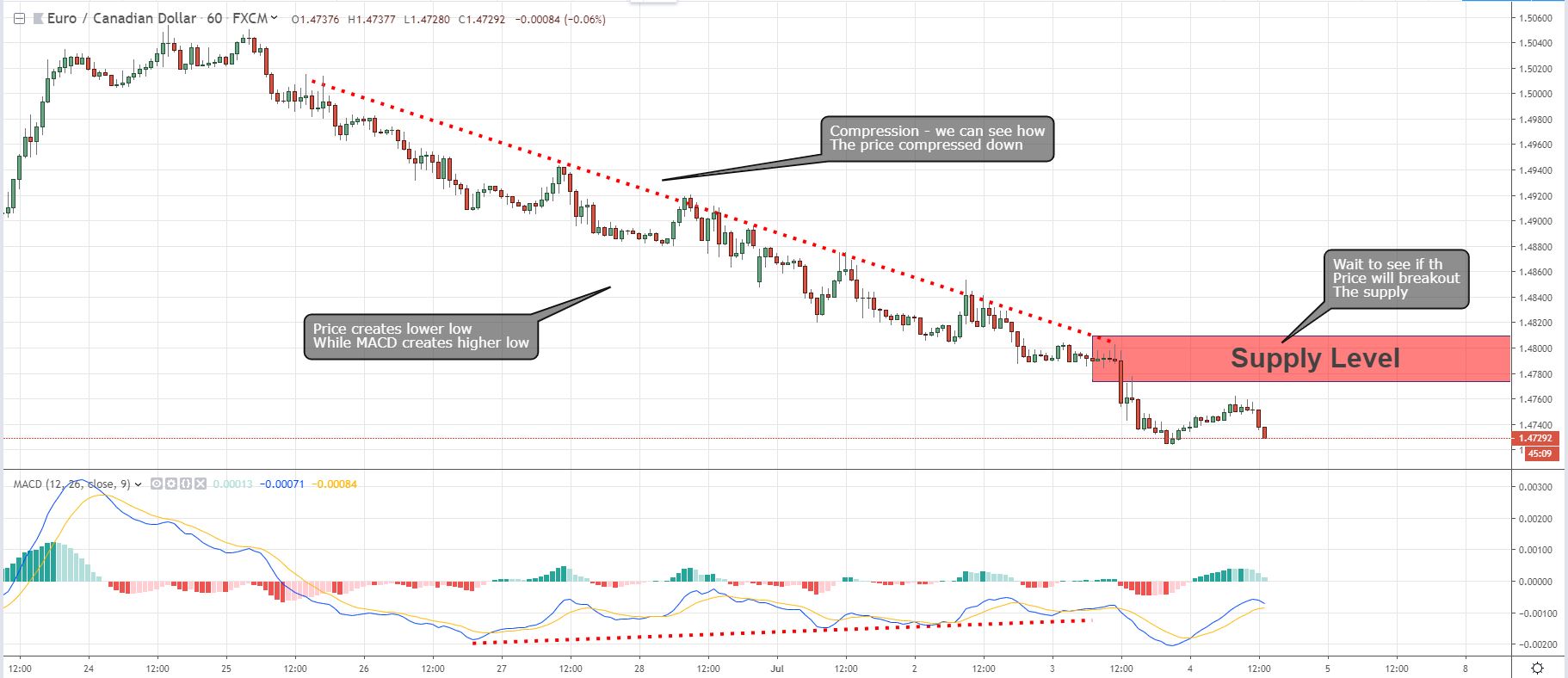 Too Risky to Sell EUR/CAD with this Supply Above?
Thursday 04/07/2019
At any time frame, the EUR/CAD seems to be in bearish momentum.
In the H1 chart, the price is in a downtrend of almost 300 pips, While yesterday a fresh supply was created by the price above.
Most of this downtrend was a compression, which meant that the price compressed down while picking up all the sell orders along the way.
Compression indicates a powerless movement in the price.
In other words, it seems the last downtrend of the price was powerless and it's safer to look for a reversal signal and trade against the compression.
Usually, a supply level is a great level for a sell position, but this supply is created after the price had already decreased about 250 pips and divergence has occurred between the MACD indicator and the price.
So, instead, I will use this supply as a confirmation zone and not as a level of sell position to sell this supply as is too risky now.
If the price will break out the supply, it will be a signal for reversal opportunity and we should look for a price action setup for a buy position.
Breaking out the supply above will change the momentum in the H1 chart from bearish to bullish.
WE FUND FOREX TRADERS!
The5%ers let you trade the company's capital, You get to take 50% of the profit, we cover the losses. Get your trading evaluated and become a Forex funded account trader.
Get Your Forex Funded Trading Account