The 5%ers' Blog
The SPX500 Price Is Between Two Quasimodo Levels
March 24, 2019 | 10:57 am | The 5%ers' Blog
March 24, 2019 | 10:57 am
The 5%ers' Blog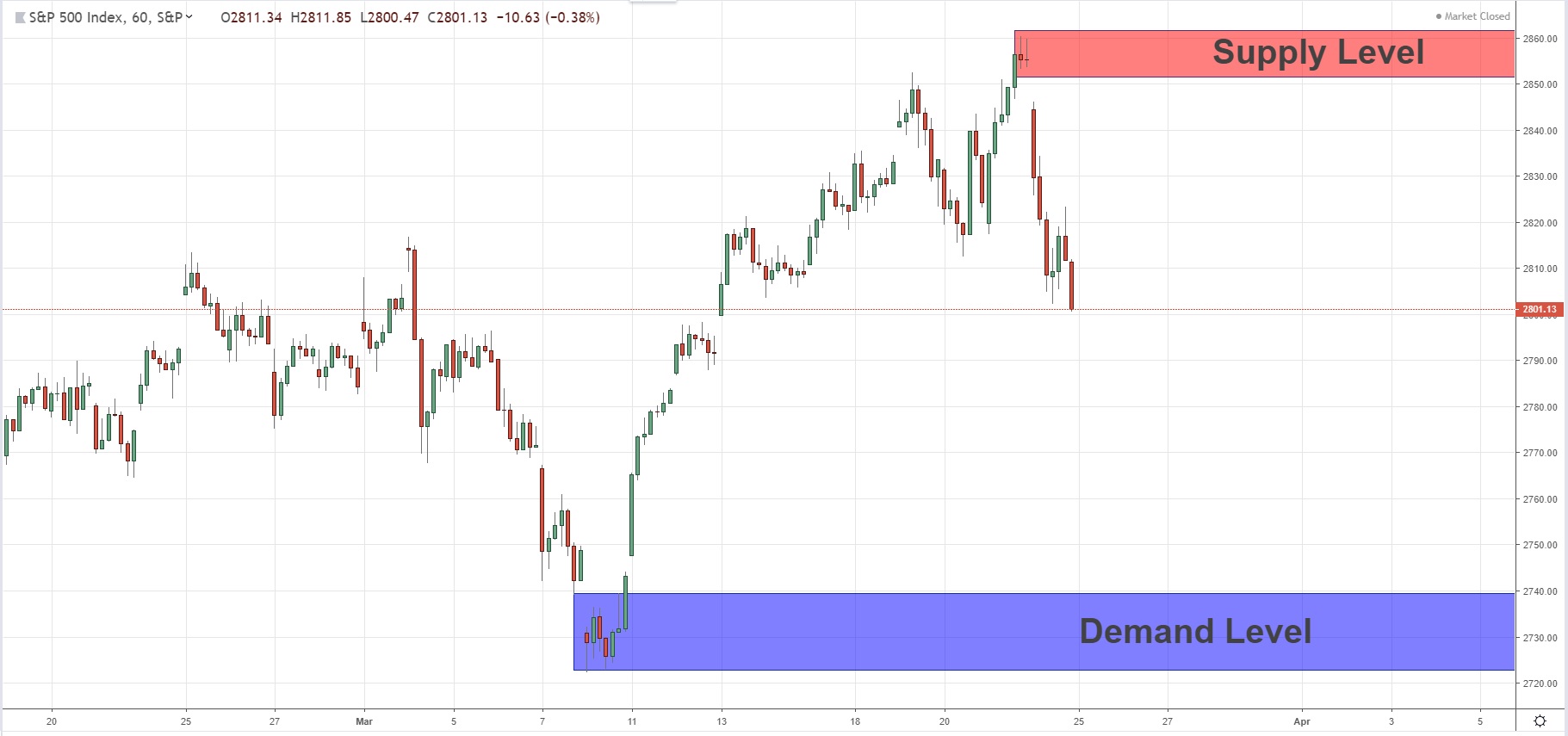 Sunday  24/03/19
Quasimodo pattern is a very reliable reversal pattern in forex.
For the long terms, we can see that the Spx500 index is bearish.
we can see that clearly on a weekly chart,
The last drop from Friday is a reaction to the Weekly Quasimodo level that I mention in my post from the 14/03/19 on SPX500.
For those who didn't sell at the first touch of the price in that weekly level, the price might give another chance after creates new fresh supply which looks like another Quasimodo level in the lower time frame (15 minutes),
If the price will retrace to that supply above, I'll sell there as a long term position,
my stop loss will be just above that supply level, and my target for this sell Position will be 2400.00 zones,
The demand below can be a great level of buy position but as an intraday position,
For this upcoming week, there are no high impact events or news for the USD so I feel on the safe side by using only tech analysis.
WE FUND FOREX TRADERS!
The5%ers let you trade the company's capital, You get to take 50% of the profit, we cover the losses. Get your trading evaluated and become a Forex funded account trader.
Get Your Forex Funded Trading Account