Forex Blog Articles
A Trader's Journey – The Start Of Your Forex Trading Career
October 17, 2019 | 6:40 am | Forex Blog Articles
October 17, 2019 | 6:40 am
Forex Blog Articles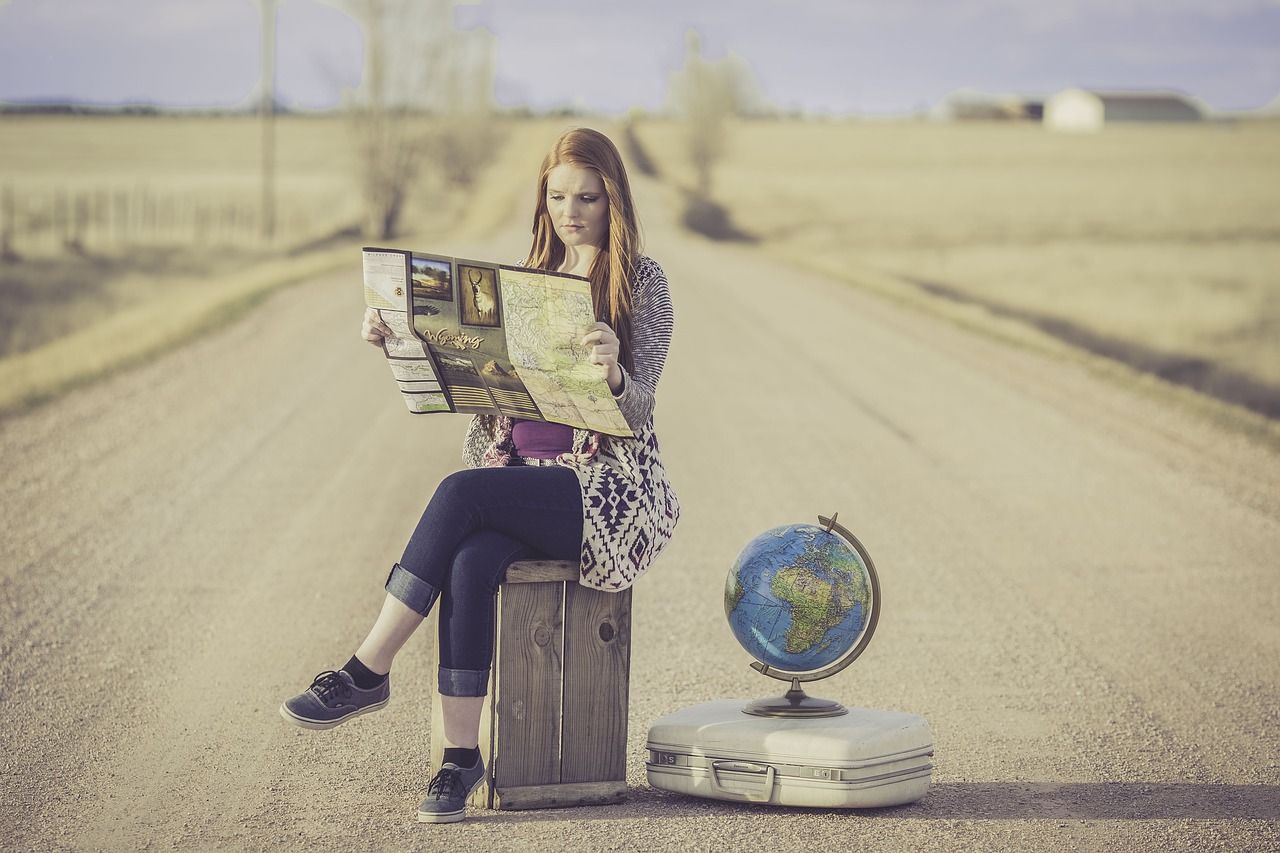 Why We Start Trading And How Knowing What Type Of Trader You Are Will Help In The Long Run
In this new series of articles, we aim to start "speaking" directly to you – our Forex Trader by laying out some difficulties, trials, tribulations, successes and other things that you went through or are going through in your Forex Trading Career.
We hope to have each article create a real and genuine conversation around its topic, a conversation that will hopefully help you, and others like you get a better grasp on how you could take the information in it and turn it to your advantage as you look to advance in your Forex trading career.
And we want to start, as they say – at the beginning.
And the beginning, for most of us, is slightly before the actual trading and its all about why you actually become a trader.
This may come as a surprise, but the reasons you have for wanting to trade for a living have quite a bit to do with the type of trader you'll end up being and the amount of success or failure which will be your daily bread.
As a general rule of thumb, we have found 6 general types of people that get into a Forex trading career, keep in mind that you may not see yourself in any of these types, but that could be because you're a "cross" of more than one type or – you have a tough time identifying your inner characteristics (we're not judging, a lot of people do).
The Opportunist
The Golddigger
The Friend
The Analyst
The Grinder
The Rain Man
The first thing we need to dissuade is the notion that some types might be not as positive as the others – that's entirely incorrect, we're all for you making a profit as long as you do it fair & square, we will NEVER judge you on the "how".
So now we need to take a bit of a look at each type and explain a little about how we view them, keep in mind that it is OUR analysis of VERY general traits and types, not all of it will be true, and you may not agree with some, most or all of it, which is fine.
You should also keep in mind that we're assuming that ALL of these types have SOME ability to work with numbers, read charts and analyze markets and that they are not complete and utter idiots, because if they are, and they're in the Forex market that would make them not more than gamblers which is hardly the stuff that the best forex traders are made of.
The Opportunist –

this person has no set system when they trade, they look for a certain "muse" to come to them in some mystic day-dream and tell them to

pull off a trade

or a confluence of 74 different variables they can't even explain, they usually would not pull off a lot of trades per week/month and

their success rate would be 50%

, if they were lucky.

The Golddigger –

this person is usually keen on following market leaders, signal services and anyone or anything they categorize as

"successful"

, copying their moves to varying levels of success, it is hard to pin down their success rate as they do not have a strategy of their own per-se.

The Friend –

this person is similar to the

golddigger

, but instead of market leaders they take after their

friends or relatives

when it comes to pulling off trades, which often means that the information they tend to act on may not be

secondary

– it could be

tertiary or worse

. 

The Analyst –

this is the type of person to read

endless reports

on various markets, produce

endless graphs & charts

to help them analyze every possible angle before making a single trade, numbers come easy to them, but they tend to sometimes

overthink

and over plan things.

The Grinder –

this person is one that can be found

glued to their computer

unless they're sleeping, they

take their trades very seriously

and work to put everything together, they often had a low starting point but through sheer will and stamina have managed to make something of themselves and want to trade for a living.

The Rain Man –

as the name may suggest, this person is a sort of

market genius

, they are often great with numbers, can read markets and

predict outcomes

just by glancing at charts for 5 seconds, they

might not even be market experts

and be lacking for technical terms as they never truly bother to take the time and study the field properly, instead choosing to rely on their

pure ability.
Now that we've looked at all those different types of personalities we need to ask the most obvious follow-up question – which is: Why does each of them go into a Forex trading career?
And through that question, we hope to address something basic about the reason that you yourself may have decided to start trading, which is much more important than what you may think it is.
As a general note – you may see yourself in more than one type of trader, or in none of them, so as a result – you may find more than one reason to becoming a trader…or none at all, which, as we previously mentioned, could be due to a combination of the archetypes we mentioned or due to a lack of ability for inward reflection (or lack of desire to do so).
The one thing in common to all of our "types"? Naturally, it is a desire to make more money, generate better income and through that – improve their stature in life for whatever reason.
That is probably also your first reason for wanting to trade for a living, or at least – it's the one you found easiest to identify, and that's understandable.
But let's dig a little deeper for more reasons, shall we?
Work from home –

Not everyone has the ability to get a regular 9-5 office job, some deal with physical disabilities, others simply can't be cooped up in a cubicle for 8-10 hours on a daily basis, and there are even those that have jobs that simply don't require office presence.

All of this means that some people simply have the opportunity to trade forex BECAUSE they work from home which may give them more flexibility in their hours and the added bonus of no one directly looking over their shoulders and monitoring their every move.
I Like Numbers!

– These traders got into their Forex trading career because it has numbers, which they like messing around with, for them, the added value of "making money" is often secondary, if they weren't trying to perfect their system – they would probably be working up mathematical formulas for a bank or a bond villain.

Want to be independent –

This may be the type that houses the most people and/or subtypes because let's face it – who wouldn't want to quit their day job if they could afford to do so? The desire for work & financial independence often leads to people being willing to sacrifice other aspects of their lives to achieve this dream, but may also lead to a loss of perspective where each failure often feels like doom.

Get Rich or Die Trying! –

There's no point in denying these types exist in the Forex world, we've all ran into them and the vast majority of us do not like or appreciate such characters, they are often loud, throw around what they consider to be knowledge or strategy like it was handed down to them by a deity but show absolutely

NO SKILL

or long term thought.

And while they may not be outright "gamblers" as they do have SOME sense, Their Forex trading career may not be here for the long run, as they truly believe they can make a hit and get out.
Here to Learn / I'm New –

As the name may indicate, these types are often early in their trading career and are simply trying to get better footing and avoid failure if they can do so (which is unavoidable), they will ask a ton of questions, sometimes testing your patience and kindness but you'd be wise to treat them nicely, because while it may have been a while –

you were once in their shoes, weren't you?
The Real Deal –

This is the type we all aspire to be, and these people are often looked at as the best Forex traders, but they are the rarest of types, these traders have either been at it for so long that they've seen everything under the sun happen, and more than once, or they are blessed with market fairy dust that allows them a sense that often looks like the know the future of various markets without blinking an eye, their success rate tends to be sky-high, but even if they happen to miss out – they know better than to let it get to them.
Now comes the part where we want you to be honest – first: be honest with yourselves.
Which type or types of traders do you feel you are most like? Where do you see most of yourselves in the characteristics that we laid out? Next, ask yourselves which of the reasons we specified feels most like the reason you're here, reading this article.
Once you've got your answers, time to be honest with the world!
Remember – there are NO WRONG ANSWERS here!!! We want to hear from you as to why you decided to trade, what type of trader you believe yourself to be and how you came to that conclusion.
And here's the really cool part – for a lot of you, saying those things out loud for the first time, or putting them to writing and letting others know your character and intentions in your Forex trading career will be either a real turning point or a fresh start.
It has been our experience over the years that the sooner you can identify your motives for trading the sooner you start making the needed changes to get to wherever you intend to be, and don't fool yourself – EVERY trader can, and often needs to make changes to the way they operate.
Those changes could be minor adjustments to allow for better successes when trading, but they could also require earth-shattering modifications to the way you operate on an hourly, daily, weekly or monthly basis, but the sooner you realize those changes need to be made – the better you'll be.
And lastly – Be proud of who you are as a trader, all of you should aim to be the very best forex traders, warts and all! Everyone has faults, but not everyone dares admit those faults and make it known they intend to do better if you can do that – you're already on the path to greater success as you aim to trade for a living.
We want to engage you, our audience on a "down to earth" level, so if there's something that's troubling you, or that you've heard from other traders that is quite common among you and you would like us to expand on it – just let us know!!!
Until the next time, when the Trader's Journey continues.
WE FUND FOREX TRADERS!
The5%ers let you trade the company's capital, You get to take 50% of the profit, we cover the losses. Get your trading evaluated and become a Forex funded account trader.
Get Your Forex Funded Trading Account