Trade Of The Day
Trade of The Day: A Swing Trader's Trade Off for her Dedicated Patience
July 8, 2019 | 12:07 pm | Trading Analysis > Trade Of The Day
July 8, 2019 | 12:07 pm
Trading Analysis > Trade Of The Day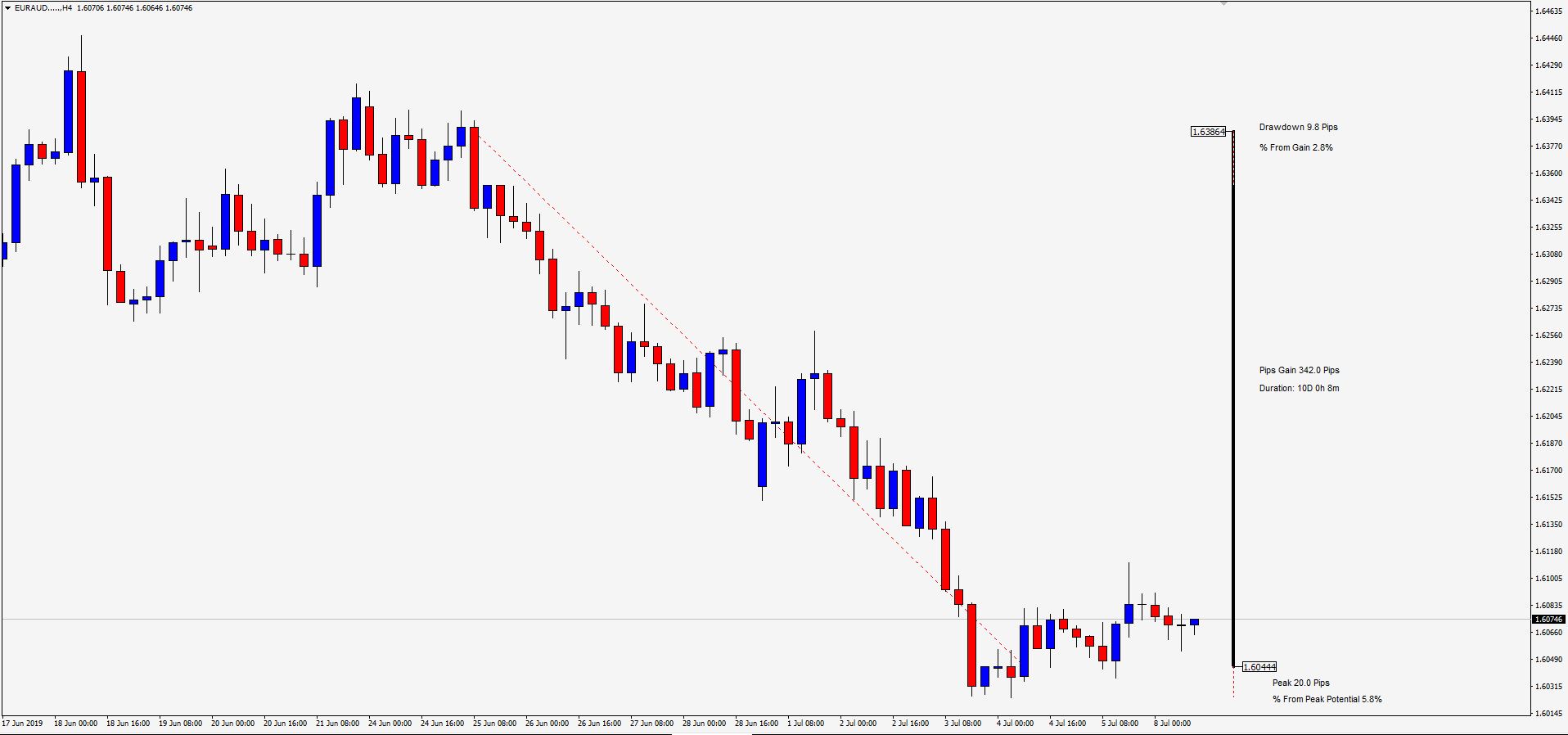 Inspiration to Gain from Our Fully Funded Trader's Best Swing Trade
Monday 08/07/2019
Catherine. J. from Costa Rica is currently trading in the evaluation program.
It seems as though there is a considerable chance that she will qualify soon.
Open Position
On the 25/06/19, Catherine. J opened a swing sell position on EUR/AUD and held this position for 8 days. This must-have required a huge amount of patience, discipline, and dedication as it can frustrating to sit and watch the price move against you, move for you after and the back and forth many times until it finally reaches the target. that's a swing trader life.
The Winning Position
On the 04/07/19, she closed this position with a profit of 342 pips, with a very low drawdown of 9.8 pips and a very accurate exit. Catherine. J's closing was done at a support level which was a wise decision for her to take.
Name: Catherine. J
Currency: EUR/AUD
Position: Short
Profit: 342.0  pips
DrawDown: 9.8 pips
From Peak Potential: 20.0 pips
Duration: 8D 0H 8M
The 5%ers' Score: 1645.27
Well done to Catherine. J for her perseverance. We encourage traders, and we look forward to bringing you some more trader insights.
WE FUND FOREX TRADERS!
The5%ers let you trade the company's capital, You get to take 50% of the profit, we cover the losses. Get your trading evaluated and become a Forex funded account trader.
Get Your Forex Funded Trading Account