Trade Of The Day
Trade of The Week: 500 Pips Within 6 Trading Days
September 12, 2019 | 12:24 pm | Trading Room > Trade Of The Day
September 12, 2019 | 12:24 pm
Trading Room > Trade Of The Day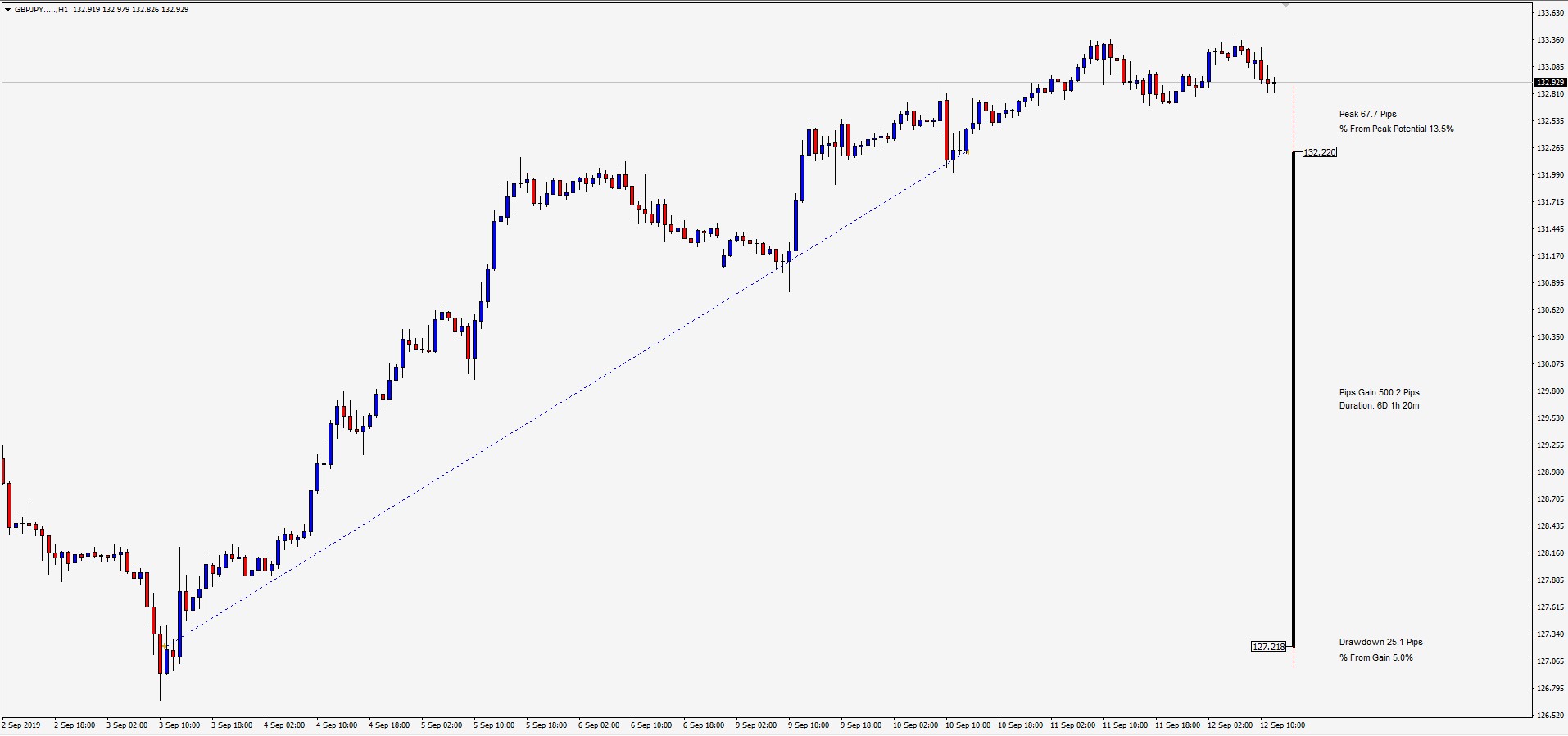 Squeeze the Recent Uptrend With a Profit of 500 Pips on GBP/JPY.
Thursday  12/09/2019
Justice.N. from the UK once again performed the best trade among all our traders for this week with 500 pips earned.
He opened a buy position on GBP/JPY on 03/09/2019.
He held this buy position until 10/09/2019.
The Draw Down that this position suffered from was only 25.1 pips,
Compared to the 500 pips earned – it's really nothing.
That means this position had an extraordinary Risk-Reward ratio.
On 13/08/2019. a fresh demand was formed, Justice chose to enter it when it returned to the same level on 03/09/2019.
He closed this buy position when the price just reached a supply level.
If we look at the chart, it really looks like he succeeded in squeezing almost all of the recent uptrend.
Holding the position for 6 trading days definitely required patience and discipline from a forex trader.
It seems Justice.N. has a great and deep understanding of supply and demand which are critical levels.
Great swing position, well-done Justice.N.
WE FUND FOREX TRADERS!
The5%ers let you trade the company's capital, You get to take 50% of the profit, we cover the losses. Get your trading evaluated and become a Forex funded account trader.
Get Your Forex Funded Trading Account