Trading Room
Trading Head & Shoulders One Step before The Pattern Complete
October 30, 2019 | 12:55 pm | The 5%ers' Blog > Trading Room
October 30, 2019 | 12:55 pm
The 5%ers' Blog > Trading Room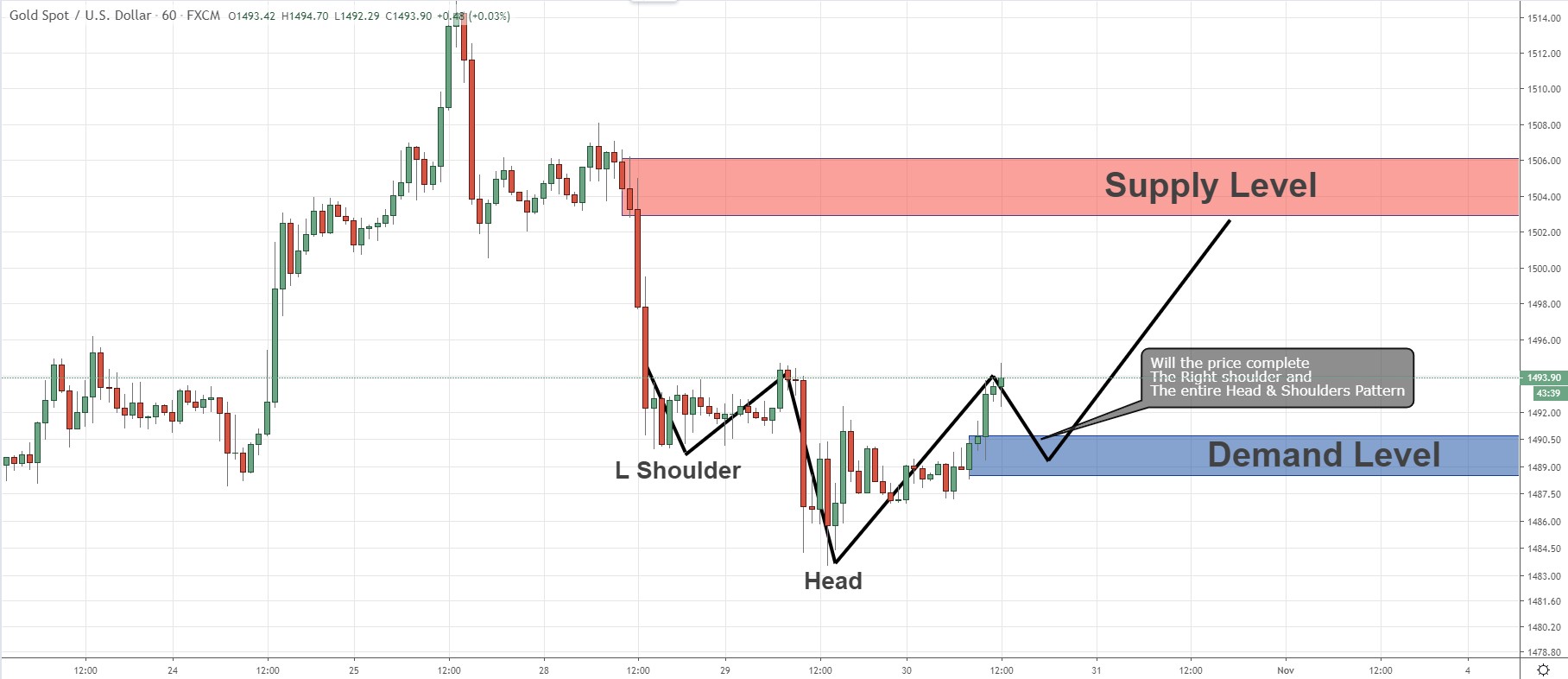 Will the Price Complete The Head & Shoulders Pattern
Wednesday  30/10/2019
The Head & Shoulders pattern known as a reversal pattern among forex traders.
As we can see in the XAU/USD H1 chart, there is an incomplete bullish Head & Shoulders pattern.
The price already creates the left shoulder and the head.
Now, the price is exactly at the same height as the last peak.
The reason we should look for buy at the same level as the right shoulder it's because of the demand at this level and not only because of the pattern prediction.
If and when the price touches the demand below we should buy there,
And if the price will react and turn up from this demand it will complete the Head & Shoulders pattern.
If this demand will be worked out, it will give us an advantage by entering the position one step before the price completes the pattern.
WE FUND FOREX TRADERS!
The5%ers let you trade the company's capital, You get to take 50% of the profit, we cover the losses. Get your trading evaluated and become a Forex funded account trader.
Get Your Forex Funded Trading Account