Chris J. is a funded trader who has passed The 5%ers' Evaluation Test with great success.
He has now been funded with a 40K account by The 5%ers Funded Trading Program.
Chris J describes himself as conservative and disciplined. Chris J's style is a swing trader.
His statistic results are very good, he has a low DrawDown of – 1.93%, and a sharp ratio of 0.30 which is great. Chris J says that his next goal is to reach 10% of profit to reach an 80K account.
The 5%ers team welcomes Chris J and we wish him the best of luck. 
Below is our interview with Chris J. including his trading statistics.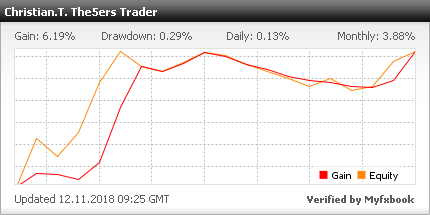 Funded Trader: Chris J., age 36, Canada
Tell us about your trading journey, How were you introduced to trading?
I was doing some research a few years back when I wanted to invest in the stock market.  After experiencing some losses, I met with a friend who is a trading coach. He helped me to understand the markets much more than I did and then I built up a strategy. After some weeks of coaching, I continued to use a demo account and learned from my own experiences.
Describe your trading plan.
Look at bigger time frames to see the trend. Then, at lower time frame (d1 and h4) to look for signal: candlesticks or chart pattern.
Once I find a signal – I wait for the confirmation and the best entry.
I use the moving average to confirm the position.
I determine a stop loss and the take-profit using them. 
I place the position with a higher or preferred risk/reward ratio.
Tell us about your trading routine
Every morning, very early,  I do a technical analysis to find opportunities. Having a full-time day job doesn't allow me to stay on my computer so I have to place a position using at least a h4 time frame. Once I place a position, I check it a few times during the day. Later on, when I get home, I search for other opportunities for most of the evening. The Forex market is almost always open!
How do you manage risk in your trading? Do you have a risk management technique?
I always look for positions where the risk/reward ratio is at least 1/3. To do that, I have to enter the position at the perfect entry, where I risk just a few pips. So even if the market doesn't follow my position, I'll never lose a lot.
What was your biggest challenge in trading and how did you overcome this?
The psychology! Always follow your trading strategy. I try to trade looking for opportunities on the bigger time frame. So I don't have to stay in front of my computer and less stress!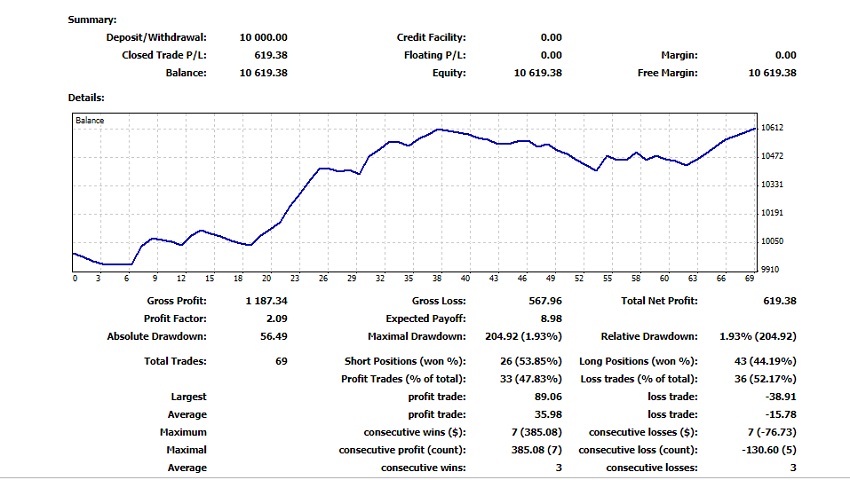 Has there been any key moments of your trading career?
Yes, after a friend helped me understand how the market works, I built a strategy that supports me all the way. I started to be more successful when l learned to handle my psychology while trading. All of this has been very encouraging and supportive.
In your opinion, what are the most important characteristics for maintaining a steady trading career?
Definitely discipline, it takes time to analyze and understand the market. A good psychology platform to refer to, build a trading strategy and always sticking to it. Patience is te, stay away from the market when there is no clear direction.
What it the most important trading mental aspect, and how do you apply it in your routine?
Not confusing, trading and gambling! It's not necessary to take high risk. Every risk should be calculated. When placing a position, think about how much you are ready to lose – not how much you would to win. It helps you to be less emotional.
What was/is your strategy to successfully passing The 5%ers Evaluation Account?
Wait for clear opportunities before placing a position.
Please share your recommendations with online resources that were significant to your development path.
Name and links are appreciated.
nifttradindacademy.net
meillersbrokers.com
Please write anything you think is important but was not asked.
I recommend the book: The candlestick Trading Bible to every learning trader.