Interviews With Traders
Trading Tips For Beginners | Inspirations from Forex Trader
November 20, 2019 | 1:12 pm | Interviews With Traders
November 20, 2019 | 1:12 pm
Interviews With Traders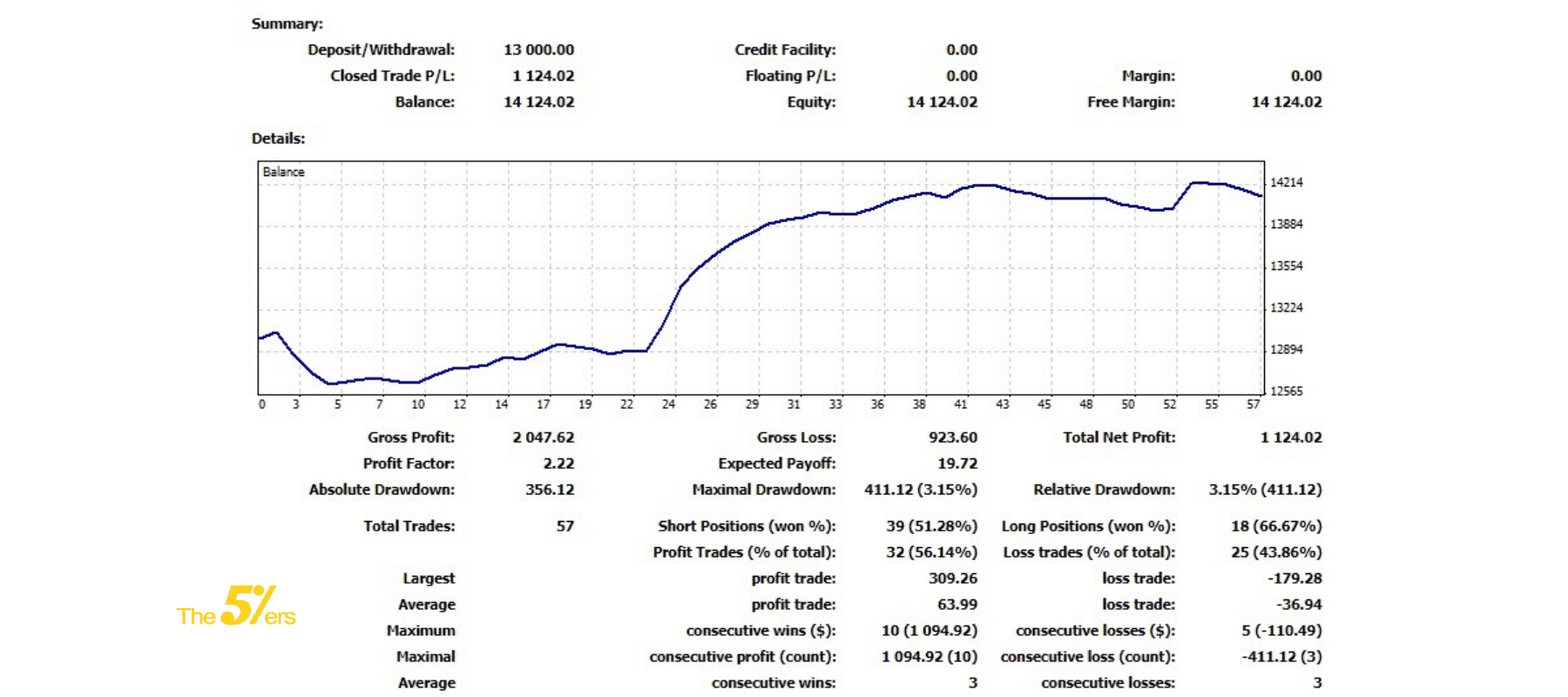 Trading Tips For Beginners, Inspirations & lessons from The 5%ers' Forex Funded Trader:
Jerry.S.
37 years old, USA.
Jerry.S. has just successfully passed our evaluation program with a great trading plan and has become a forex funded trader.
He is now one of our funded traders and is trading with a 52K forex funded account on our platform.
His next mission is to reach 10% of profit and double his funds to 104K.
We spoke with Jerry.S. about his trading plan, insights, and lessons gained while trading in the Forex market and on our platform as a funded trader.
How were you introduced to the Forex market?
Read about people who were economically independent so I decided to research how to invest.
Do you have a specific trading plan?
I do some sort of study on how the market is doing. To understand the market and to see if it will go in the direction I predict. Then I would trade accordingly to it.


Tell us about your trading routine.
My routine is to look at Fibonacci points and see if it will be a trend or not. I trade both range and trend.
Click here to learn how to Prepare for successful Trading Day
Do you have any risk management techniques? If so, please, elaborate?
Understanding risk is important and having a stop-loss is important.
If a trade does no go my way, I get out and respect my trade.
What was your biggest challenge in trading, and how did you overcome it?
My biggest challenge is to accept losses and learn from them.
This is my second try with 5er's and I did reach the goals within the account, but towards the end, things did not go my way.
I did not follow the rules and 'chase my losses.' I learned from it and not to do it while respect my stop-loss.
What was the key moment of your trading career?
The key moment for my trading career is how to manage my emotions. Once I am able to understand it then I can think clearly.
It's always a constant battle and I have to succeed. Things will show in my trading if I do win.
In your opinion, what are the most important characteristics for maintaining a steady trading career?
Maintaining a level head and to see things objectively is the most important key I say to be a successful trader.
Emotions are my downfall and I can be able to see it, then I know I will succeed.
Click here for more Key Secrets Trading Plan
What was your strategy for successfully passing The 5%ers' Evaluation Program?
My strategy is to look at Fibonacci areas and to see if it's oversold or overbought.
Would you like to share anything else with us?
This is my second time, I know I can succeed because I believe in myself.

How long did it take you to become a consistent trader?
It took me nearly 12 years to be consistent and find my understanding.
Click Here to Check Our Funding Programs
---
Resource
Jerry.S. statistics on Forex Factory
WE FUND FOREX TRADERS!
The5%ers let you trade the company's capital, You get to take 50% of the profit, we cover the losses. Get your trading evaluated and become a Forex funded account trader.
Get Your Forex Funded Trading Account