Trading Room
USD/JPY: Bearish Quasimodo After MACD Divergence
September 19, 2019 | 9:45 am | The 5%ers' Blog > Trading Room
September 19, 2019 | 9:45 am
The 5%ers' Blog > Trading Room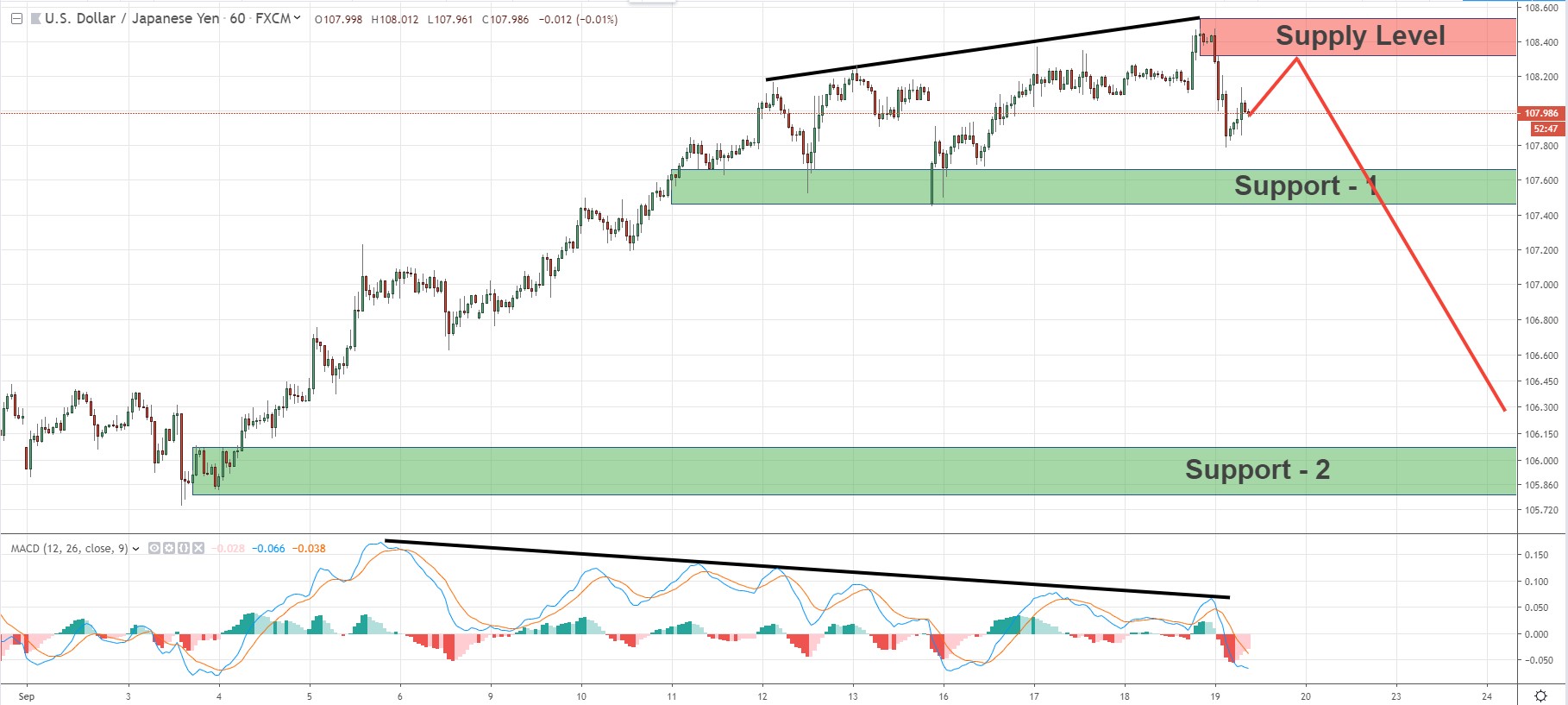 Change the Momentum or Only a Technical correction?
Thursday  19/09/2019
The USD/JPY is still considered in bullish momentum.
We can see the significant MACD divergence which lasts all the recent uptrend.
While during this uptrend the price creates a few higher highs the MACD indicator creates a lower high.
This divergence indicates a weakness of the buyers and tells us this uptrend is about to end soon.
In addition, above us, there is a fresh supply which seems like a great supply to sell USD/JPY.
This supply also creates a bearish Quasimodo pattern which is a reversal pattern.
The confluence of MACD divergence and a Quasimodo pattern creates a great setup for sell position.
I'll sell at the supply above and the first target will be the support – 1 below.
The final target will be the support – 2 at the bottom.
BTW – if the price will breakout the support – 1 below, it will change the momentum to bearish and won't be an only technical correction.
This analysis is relevant for the swing forex traders among us.
WE FUND FOREX TRADERS!
The5%ers let you trade the company's capital, You get to take 50% of the profit, we cover the losses. Get your trading evaluated and become a Forex funded account trader.
Get Your Forex Funded Trading Account