Trading Room
USOIL Formed A Descending Triangle Pattern on D1 Chart
September 4, 2019 | 1:28 pm | The 5%ers' Blog > Trading Room
September 4, 2019 | 1:28 pm
The 5%ers' Blog > Trading Room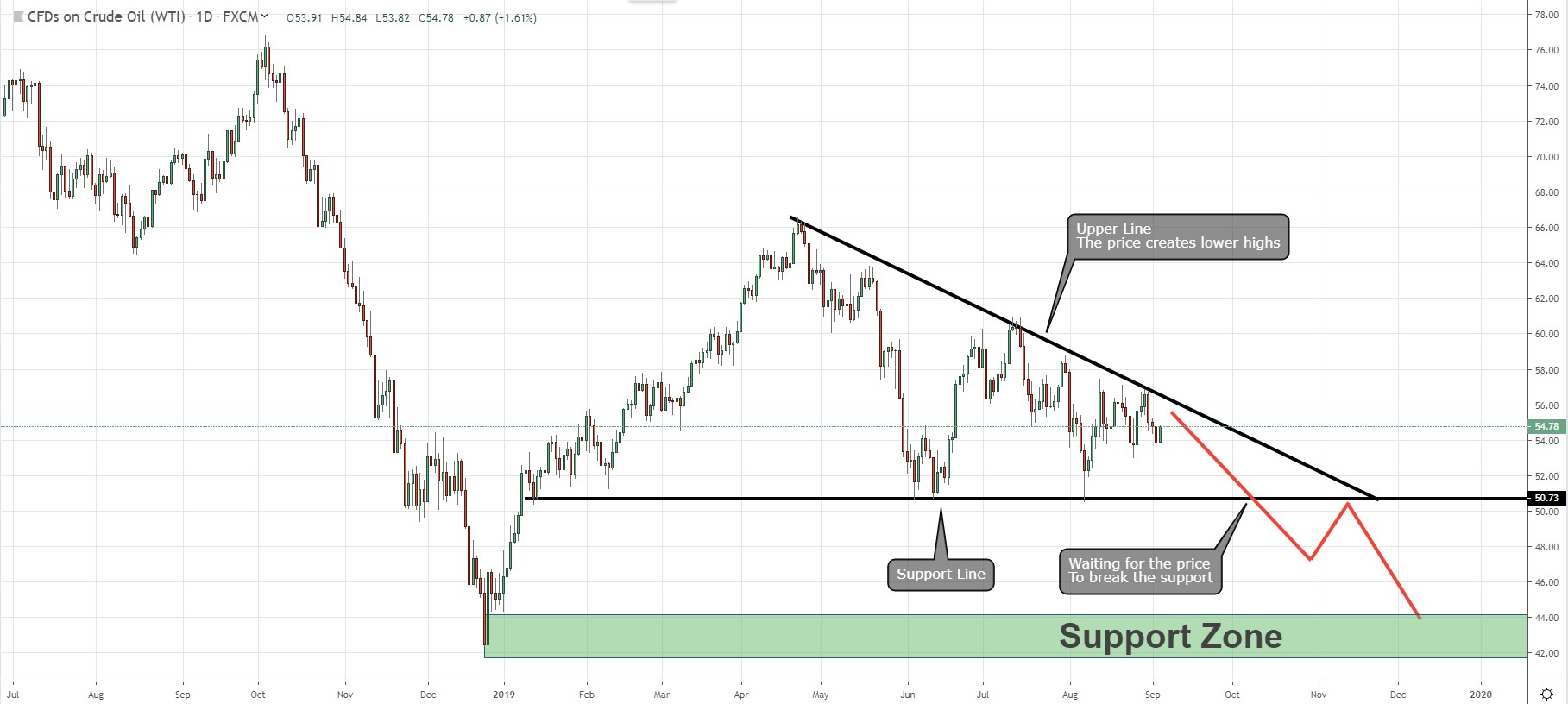 Which One of The Triangle's Border The Price Will Break First?
Wednesday  04/09/2019
On the D1 time frame chart, we can the USOIL price creates a Descending triangle pattern.
The Descending triangle pattern represents the forces of buyers who unable to push the price higher,
And the sellers fighting to push price lower and creates lower highs.
Usually, this fight ended with a breakout of the support below.
As we know, in trading, nothing is guaranteed and the price can also break out the upper line.
Especially these days, when the situation between Iran and western countries is explosive.
Now, I'll wait to see which border the price will breakout.
If the price will break the support below as expected I'll look for a fresh supply to sell.
And if the price will surprise by breakout the upper line, I'll look for a fresh demand that causes this breakout.
WE FUND FOREX TRADERS!
The5%ers let you trade the company's capital, You get to take 50% of the profit, we cover the losses. Get your trading evaluated and become a Forex funded account trader.
Get Your Forex Funded Trading Account